Discussion Starter
·
#1
·
I picked this guy up two weeks ago, and at the time it was a BEAUTIFUL plant. Dark green leaves, long roots, happy happy. It now has these brown almost red spots on some of the leaves. My older willow moss is a bit brown, but I believe thats partly from the super glue, and the rest is brown algae, as I can see new growth on it, and it's a happy bright green.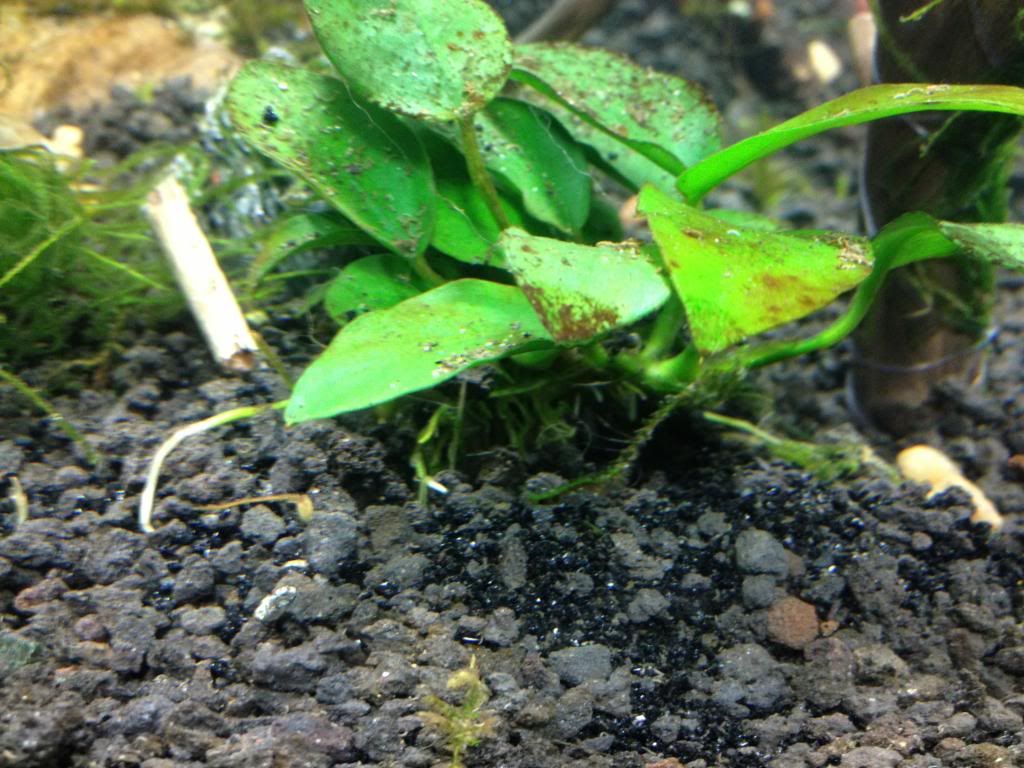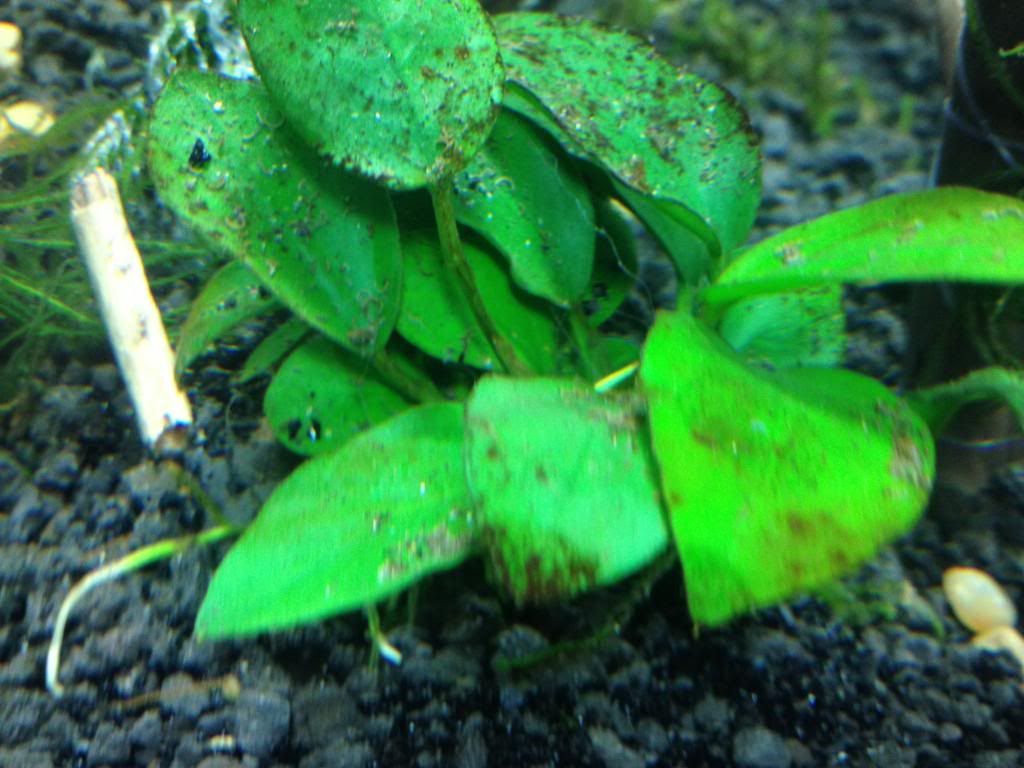 Sorry for the dead yeast on the leaves. Had a bit of a CO2 mess the other day, had to dose H2O2 and tada dead yeast, been doing 40% water changes every 2-3 days or so, but you don't seem to notice stuff until you take a picture.
The rhyzome is sitting above the substrate btw. It's a very leafy plant, so hard to see rhizome.
Tank:
Standard 10 gallon 20x10x12
Eco Complete
Aquaclear 30
Lights: 2 13Watt Micro Mini CFL at 6500K
DIY CO2
Water Parameters:
pH 7.4
kH 6.7
GH 11
72-74degrees Fahrenheit
Water is taken straight out of tap with dechlorinator added to it.
Seachem's Aquavitro line:
Synthesis/Nitrates: .20-.25 mL twice a week (7ml per 250US Gallons)
Propel/Iron: 1ml three times a week (7ml per 70US Gallons)
Activate/Phosphate: .20-.25 mL twice a week (7ml per 250US Gallons)
Also have a Seachem root tab about half an inch away from the Anubias Nana Petite
Only critters are a bunch of MTS that hitchhiked on a plant.
Any ideas of what is wrong with my plant? I was thinking maybe too much iron so I stopped dosing it, but the liquid fertilizers are mostly for all the mosses on the driftwood.