I've had this 17 gallon Mr. Aqua sitting in storage for the past few years and I thought it was time to finally set it up. I built the stand for it after seeing a similar stand on Pinterest. I added a door to the front with some leftover corrugated metal I had and used it to cover the sides as well.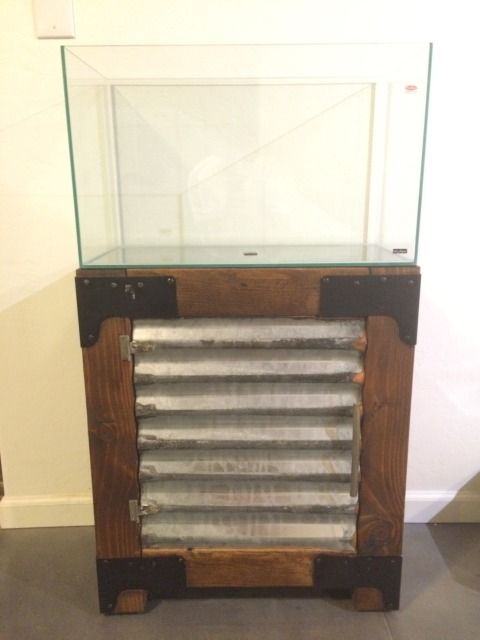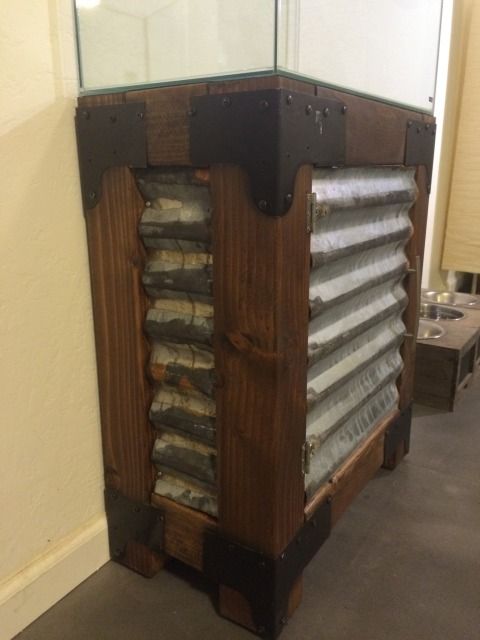 The stain I used on the wood matches the stain I used for the three beams I put up when we bought/gutted/renovated our home. So it kind of ties the room together a little bit more than if I had just gone out out and bought some generic stand.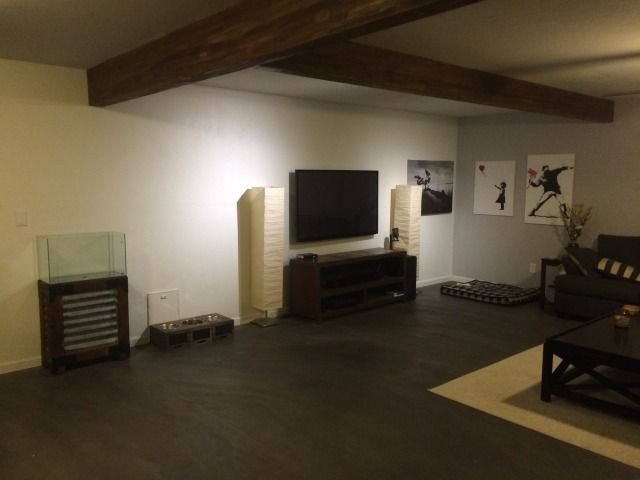 I don't know how I'm going to lay this tank out but I know I want a nice thick carpet and a good mixture of colors.
Tank - Mr. Aqua 17 gallon 24"x12"x14"
Lighting - Ecoxotic E-60
Substrate - Floramax - I bought three bags around the same time I bought the tank. I may use some sand in some spots but I will definitely be putting in some Osmocote Plus tabs into the substrate.
Filter - Eheim 2215
I will be using co2 for this tank. I plan on getting a 5lb tank and glass pipes. Not sure which ones yet 'cause I haven't done much research into the different options out there. Read somewhere that reactors work better than diffusors? Any recommendations?