Discussion Starter
·
#1
·
So my first planted tank has been up and running for about a month. I decided to start out in a very low-tek fashion. Basic specs are: 25gal hex, 36w 6700K/1000K compact fluorescent lighting, pool filter sand, no C02, yada yada.
The substrate was purchased in a 50lb bag from a local swimming pool supply store. I only used about half of it (or less). I had to rinse it out several times, but I think the size is about right (based on Rex Grigg's recommendations). Substrate depth is just under 2".
Rex's recommended sand size...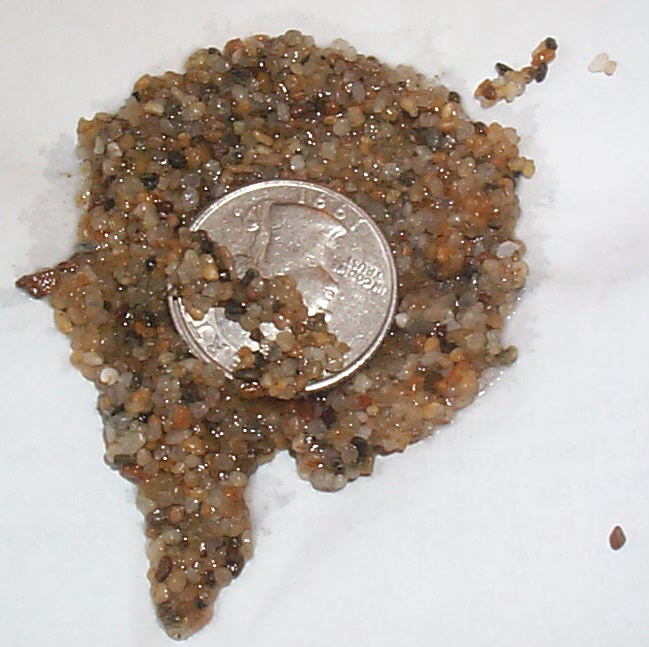 My sand size... fairly close, if not just a tad smaller.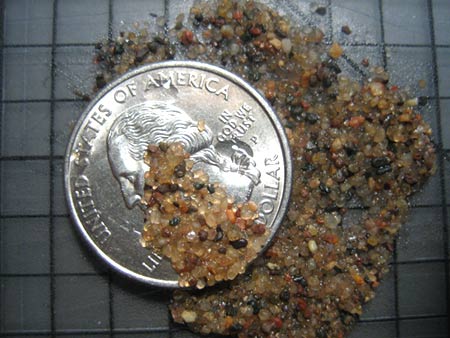 However, lately I have noticed some menacing looking black spots at the bottom of my substrate.
The bottom (from underneath the tank) looks like this...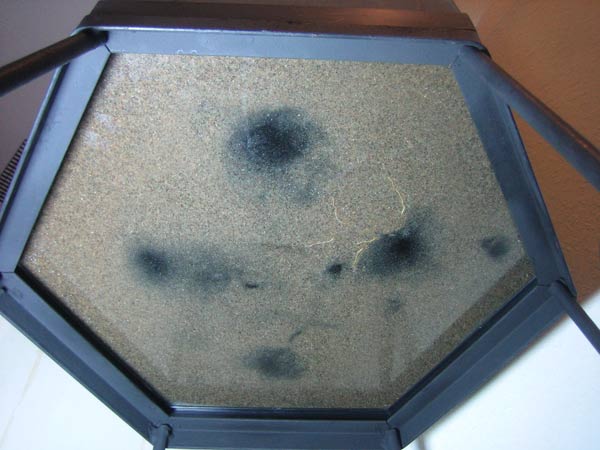 I was almost certain these were anaerobic pockets. Then I remembered that when I added the substrate approx. 1 month ago, I also stuck in 4 or 5 flourish tabs. My purpose for that was to nourish the substrate without adding any potential messy laterite, flourite, peat, etc... Being that this is my first try at a planted tank, I wanted to go easy on myself.
I've had a previous non-planted run with this tank using some very fine sand, and these black spots developed spontaneously (no tabs obviously), and when I dismantled the tank, they had the sulfur stank which I've came to understand to be an anaerobic bacteria outbreak. I'm very concerned that this could be a repeat performance, or perhaps it's just the dissipating flourish tabs and I'm overreacting based on my previous experience. I have done a bit of plant re-arranging over the course of this past month (as I said, I'm still learning), so perhaps that accounts for some of the dissipation of the tabs.... i hope?
Anyone want to weigh in? Is there a way I can test without risking potential harm to my tank's inhabitants?