Discussion Starter
·
#1
·
I couldn't remember if I ever posted up about my fish room so figured I would. Earlier this summer, I had considered building a fish building on my property, but with the economy as unstable as it is, i have decided to revamp my fishroom instead. These pictures will serve as my "before" shots and I will update it as I work on it further.
Here is the "main" wall of tanks. Its mostly 75s on the bottom, 55s in the middle, and 20 longs on top wiht a few random extra tanks thrown in for good measure. You can also sort of see my rack of 20 longs and the 230g.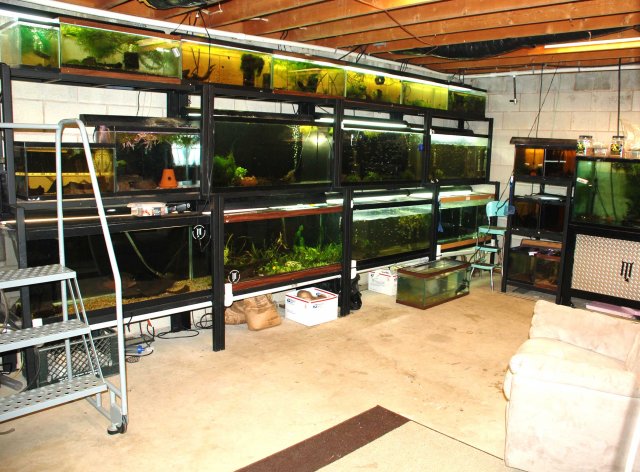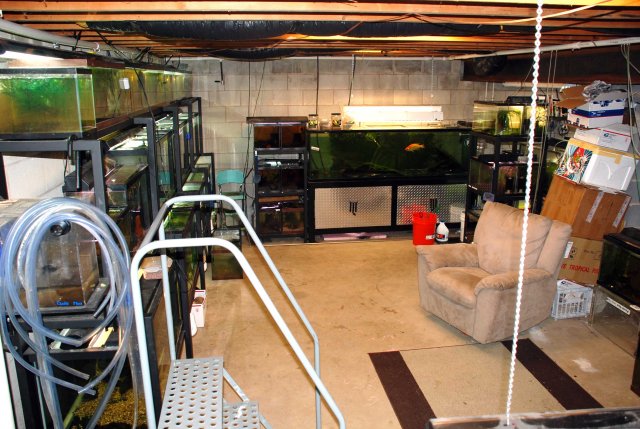 Here is the view of where I do my shipping (long black lab counter on the left) and another set of my original racks on the right.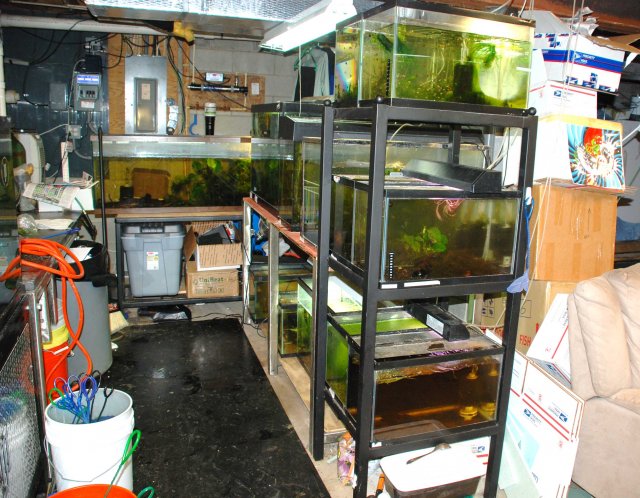 The view facing out from near the shipping station:
This half of hte room needs to be redone desperately. I am going to be adding two more rows of racks.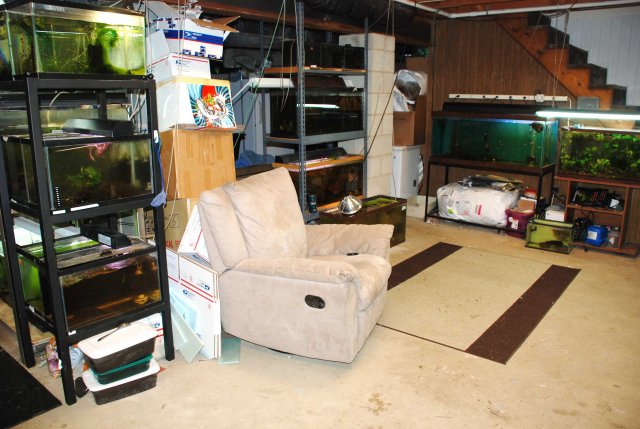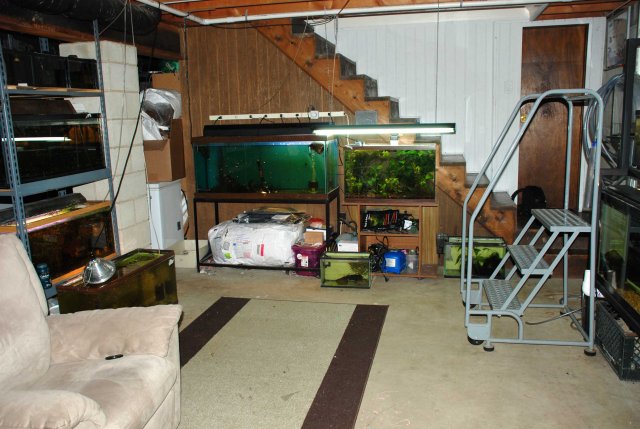 I am also going to redo all my airline. Right now, I just have draining ports (the pvc visible at the bottom of the room) in half the room as well. That will be finished to have a port for draining tanks at every rack. I also may seal the floor though that is not a priority. As you can also see, I have some "creative" lighting. Eventually I will have tidier lights as well, lol. Regardless, its a decent space that just needs to be tidied up to look better.
I use a central air pump to power the filters. All the lights are on a central timer. I have both light boxes (outlets) and power outlets every 4' in the fishroom at the ceiling line.
We use a UV and sediment filter on our water as it comes into the house as well.
Hope you enjoy our little peek into my chaos!