Discussion Starter
·
#1
·
started with this hardscape: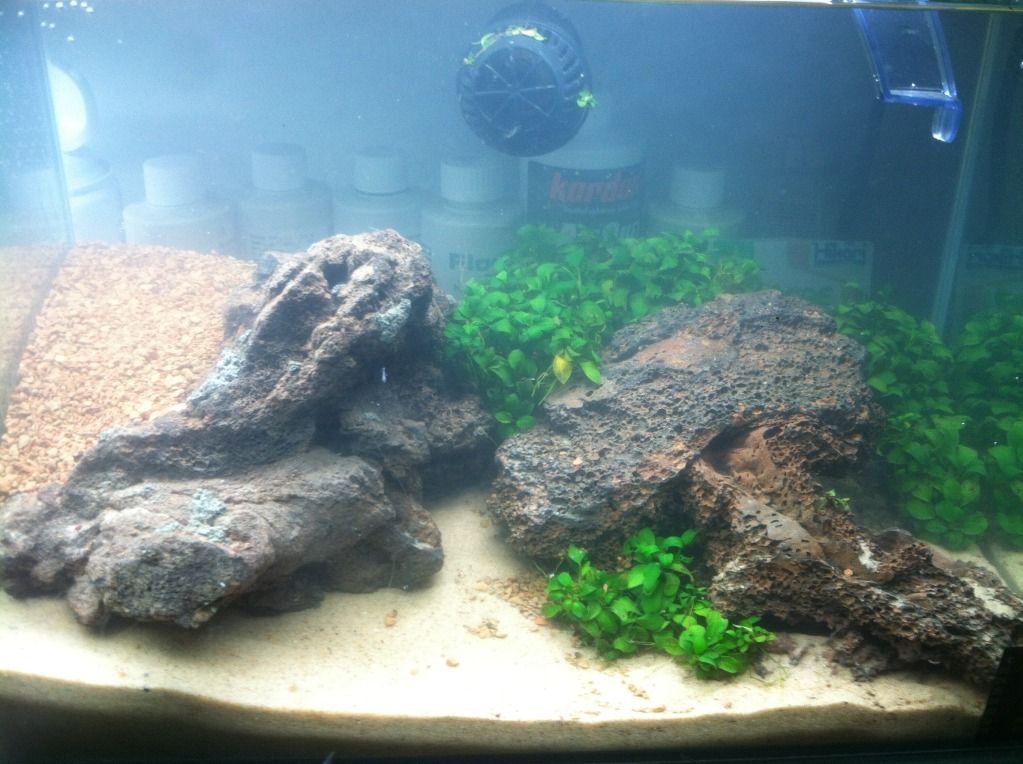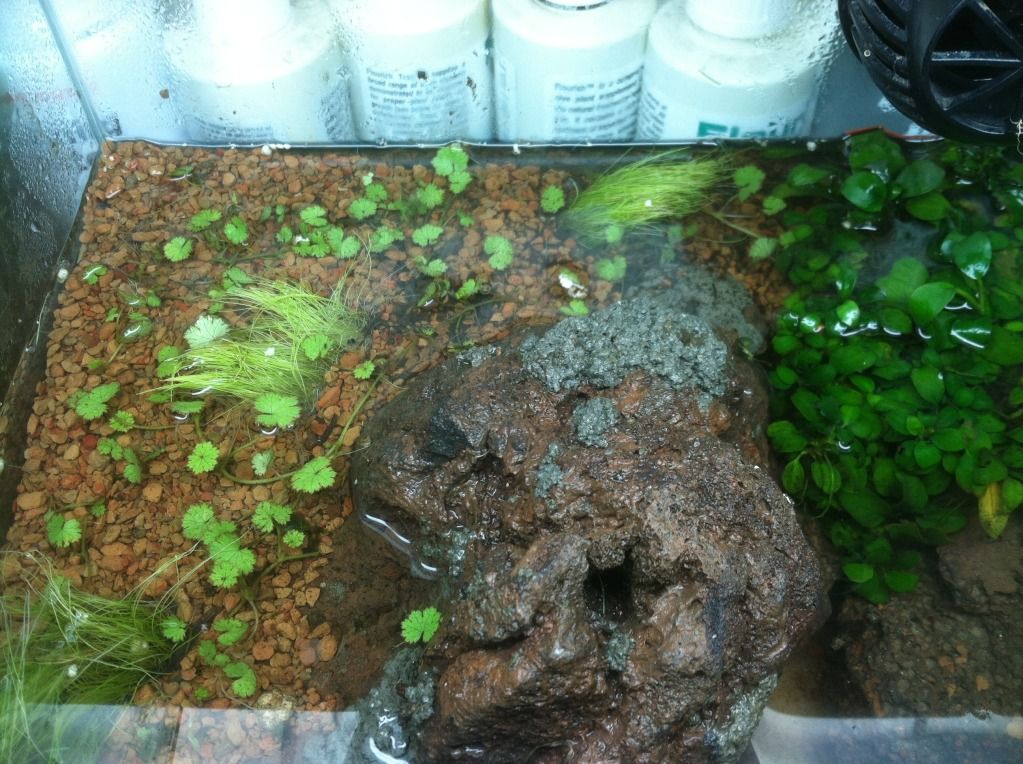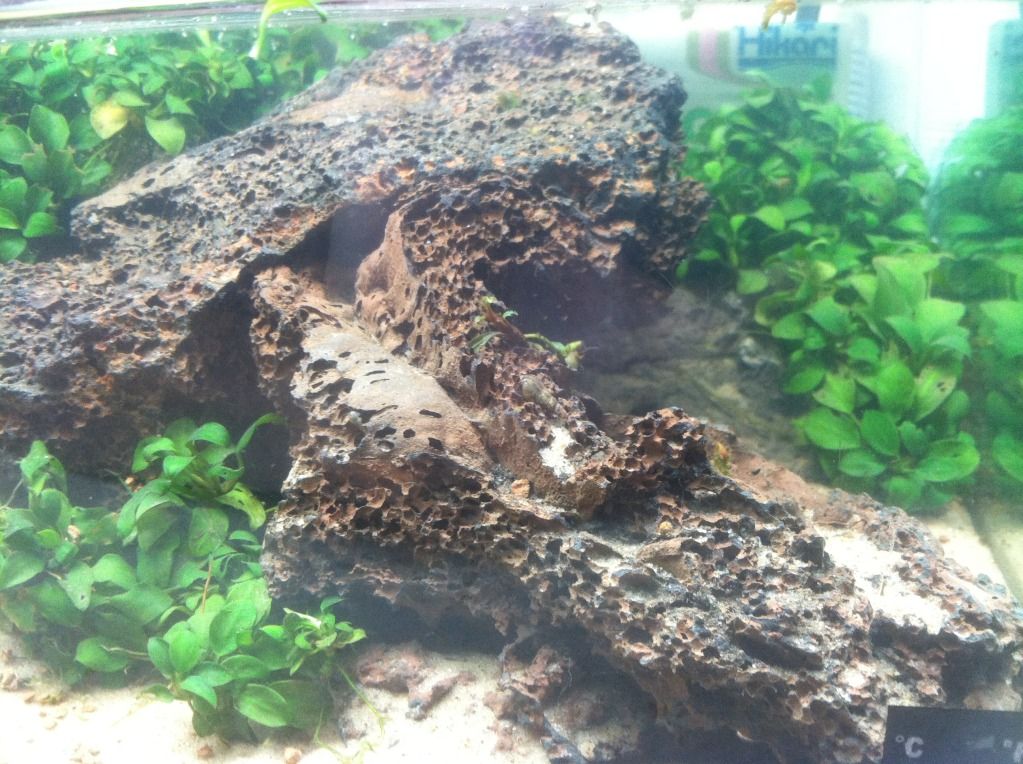 thought things were going well...
then realized that akadama is an amazing phosphate binder, effective at sucking P right out of the water column. even with my attempts to massively dose with P, and before you know it, see all that wonderful nana petite in the photos above? all reduced to green rhizomes now....
realizing that the akadama had to be removed, got some of the tried and true magic dirt, and took advantage of the opportunity to remake the tank.
here's the result of that: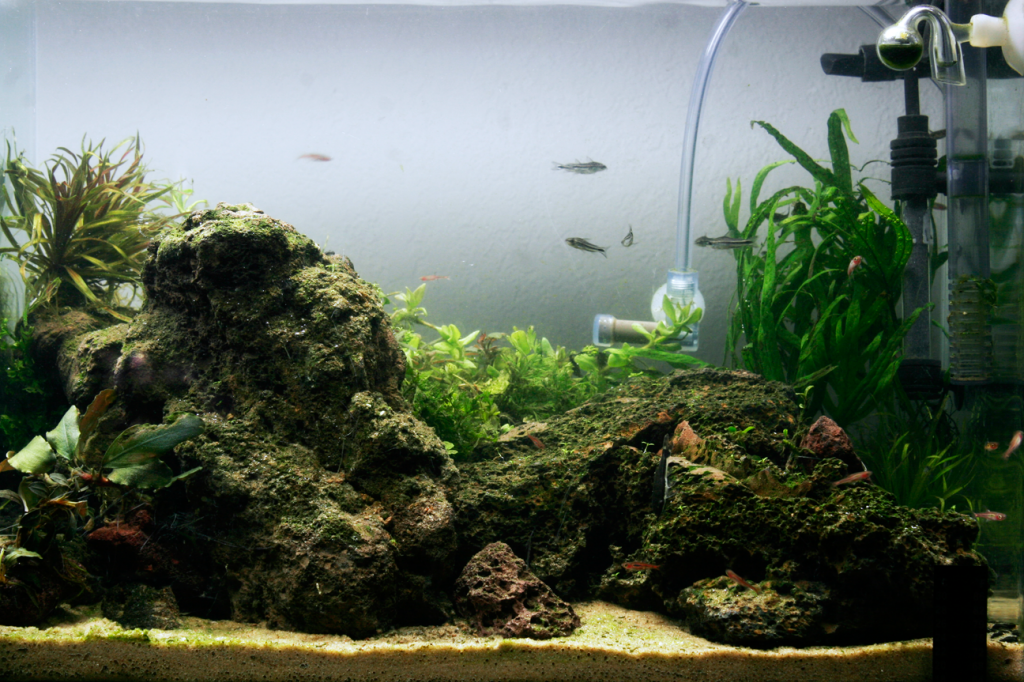 the blyxa had a moderate blow against it while in akadama...the newest leaves look ridiculously promising though. i guess there isnt a lack of iron...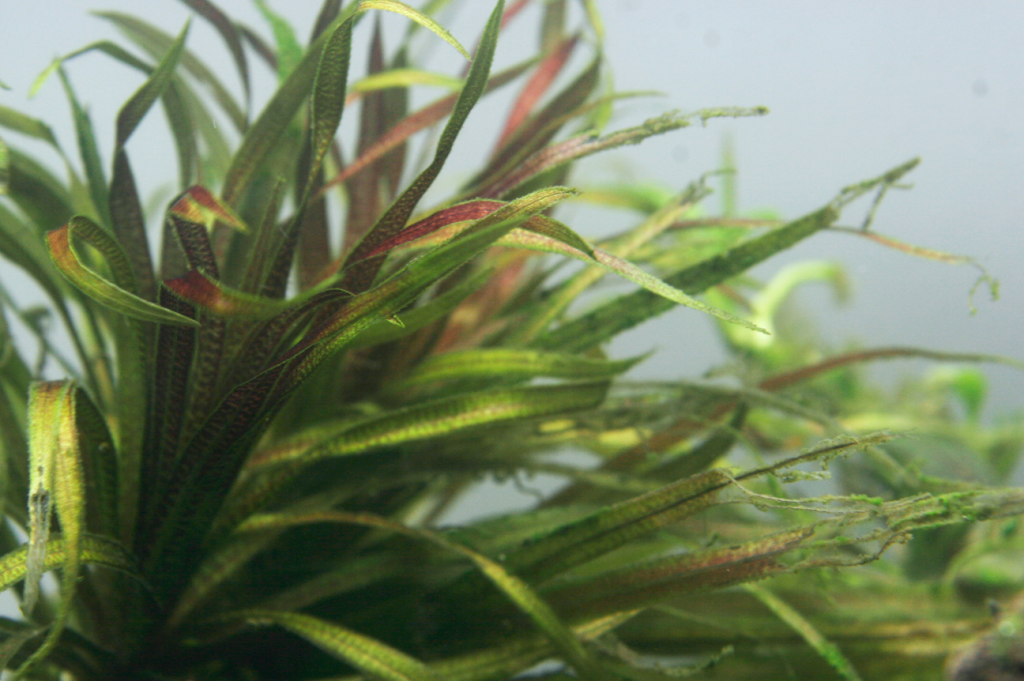 trying to get multiple stems in a relatively short period of time by laying stems of H. pinnatifida and B. sp. japan horizontally instead of vertically. this theoretically activates nodes along the stem to make stems and roots systems of there own. it looks like it's working...but i lack patience.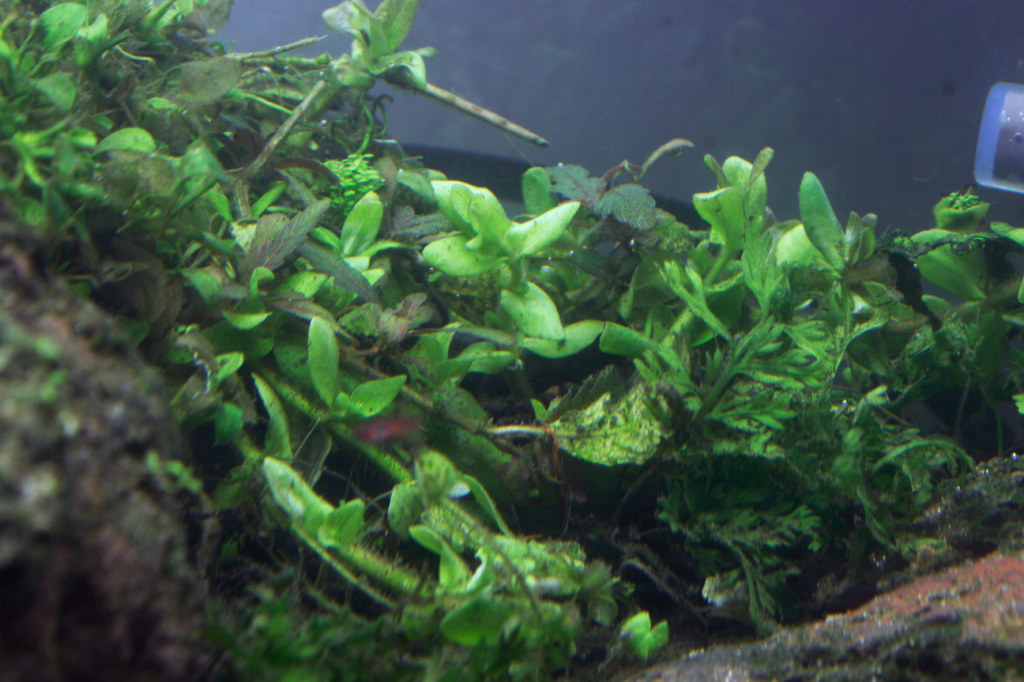 as many of you might know, the low phosphate levels allows green spot algae to run rampant on almost everything--rocks, older leaves, etc. i had purchased some otos that looked slightly scrawny but otherwise healthy. very happy to see them producing tons of green poop and having full bellies...