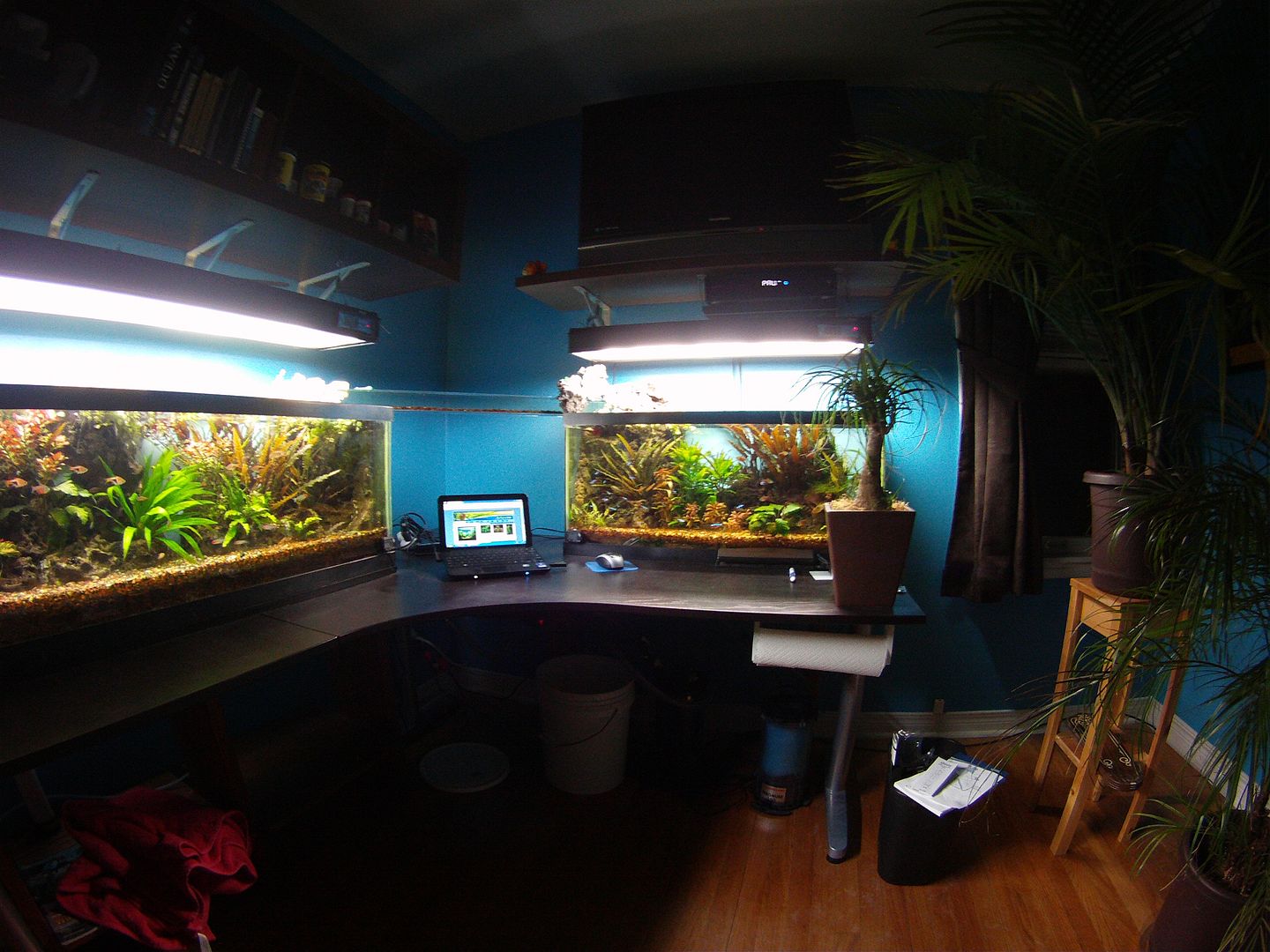 I had been thinking for a long time about setting up 2 tanks, a few feet apart with a tube connecting the tanks that the fish could use to travel back and forth between the tanks. My step-daughter recently got married and I was given permission from my better half to turn one of our bedrooms (no longer needed as a bedroom) into a "man-cave". So my plan was to get an "L" shaped desk to use in a corner of the room and set up a tank on each "wing" of the desk. The tube will go across the middle of the desk over my computer monitor. I have purchased 2 tanks used, that I was told were 40 and 50 gallons but using a formula I found and plugging in the inner measurements, they're 27 and 33 gallons. I'm not sure, though, because they look a whole lot bigger than my 20 long.
Another aspect of this system is that I'm planning on running a water supply that will trickle in about a gallon a day of fresh water for about a 7 gallon a week automatic water change. I have a HOB overflow that will drain off the overflow from the water supply.
The aquascape is created with lace rock attached to an eggcrage (drop ceiling flourescent light diffuser) framework, with the gaps filled in with expanding foam. The foam is then painted with 2 part finishing exopy and sprinkled with sand to make it look like rock. I have used this technique with 3 previous reef tanks and 1 previous planted tank and was very pleased with the results.