Discussion Starter
·
#1
·
Soo...I just joined the forum a few days ago, and I'm pretty excited about joining the world of planted tanks :icon_bigg I've decided to start with two planted tanks, and this "journal" will be about my smallest tank, 5.5 gallon.
I wish I could create an amazing aquascape like so many I see here, but I know that will take time... I'll take it a step at a time. I'll post of pic of the starting point (an embarrassing mess!) so that we can (hopefully) see a big improvement!
Right now, the tank is a growout for about 20 celestial pearl danio fry. I don't do much with fry tanks--usually it just has a huge clump of java moss, but I dumped in a piece of driftwood and planted a couple things that were floating, just for the picture. Even then, it's a huge embarrassing mess! I'd like to think that this is in no way indicative of how the tank will look when I'm actually trying to make it look good :icon_bigg
So, here's the tank:
I covered the intake with some filter floss, and it gets clogged really easily. I clean it every 2-3 days though.
So, now for my plan:
I'll be going to home depot this weekend to look for that 27 watt hampton bay lamp. Is this a good amount of light for the tank? I know the rules don't work on small tanks. I just hope my cats don't figure out that I've left the tank open...
Here's the current substrate, and I'll be adding more: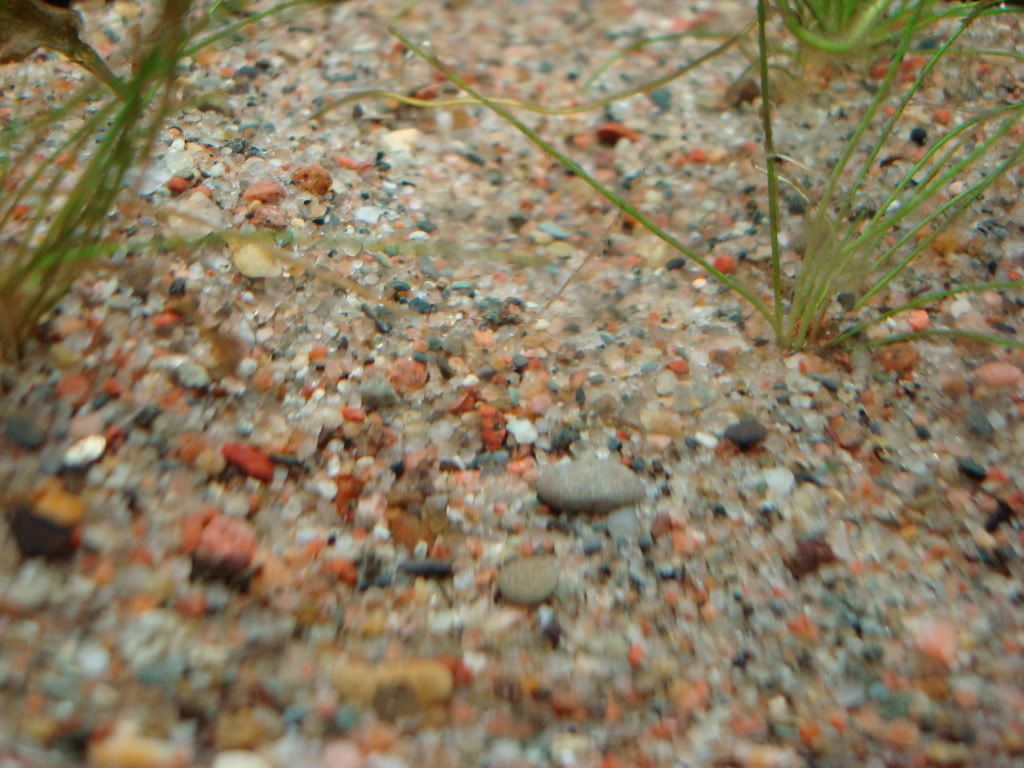 It's a large grain all-purpose sand. I'll use root tabs there.
Ok, I haven't thought about much else at the moment, so we'll have to see where this goes... I'll be going to my LFS this weekend and they always have tons of plants.