Discussion Starter
·
#1
·
Hi guys,
My tank has been running for just over two weeks now, I'm getting quite healthy growth with my plants running approximately 10 hours of light with simulated sunrise/sunset. Lights are controlled by a Kessil Spectral Controller, where the intensity gradually increases and decreases.
I'm getting some type of algae which I've been unable to identify. My RCS and Otto's don't touch it at all.
I don't mind a fix with chem's or with particular fish that may eat this type of algae, however, I have to keep in mind that I will be stocking with discus later, so the fish would have to get along with them.
The algae is growing on the rocks. Also, I'm getting some black specs on my Staurogyne Tropica Repens, not sure what that is either.
Here are some photos: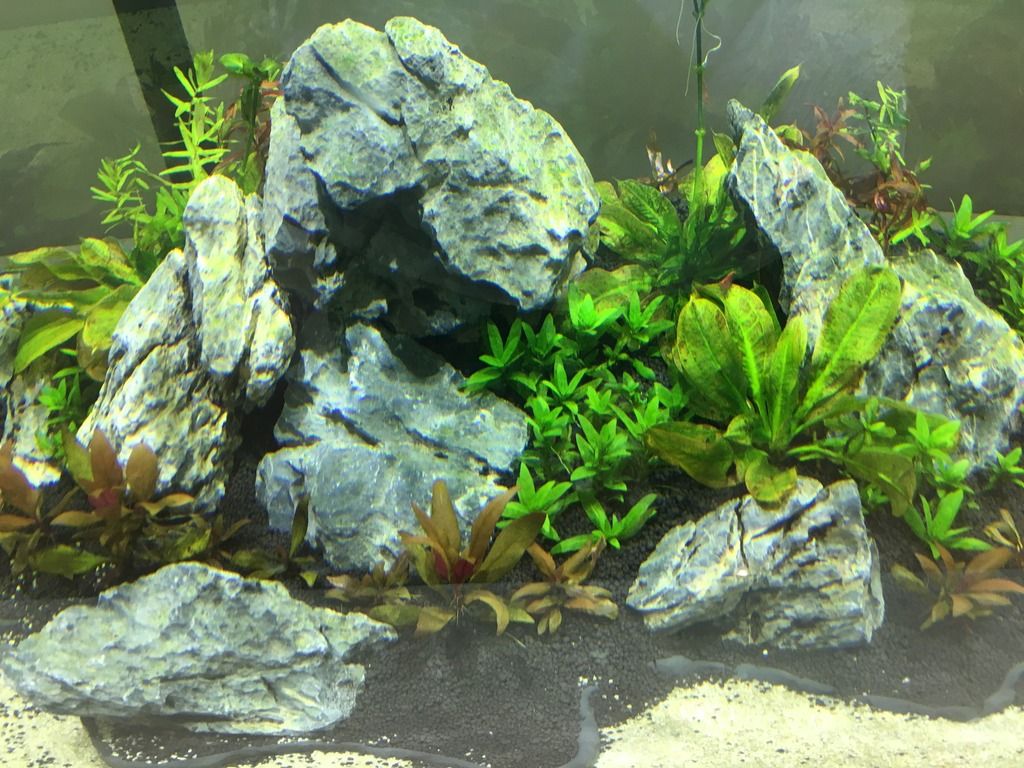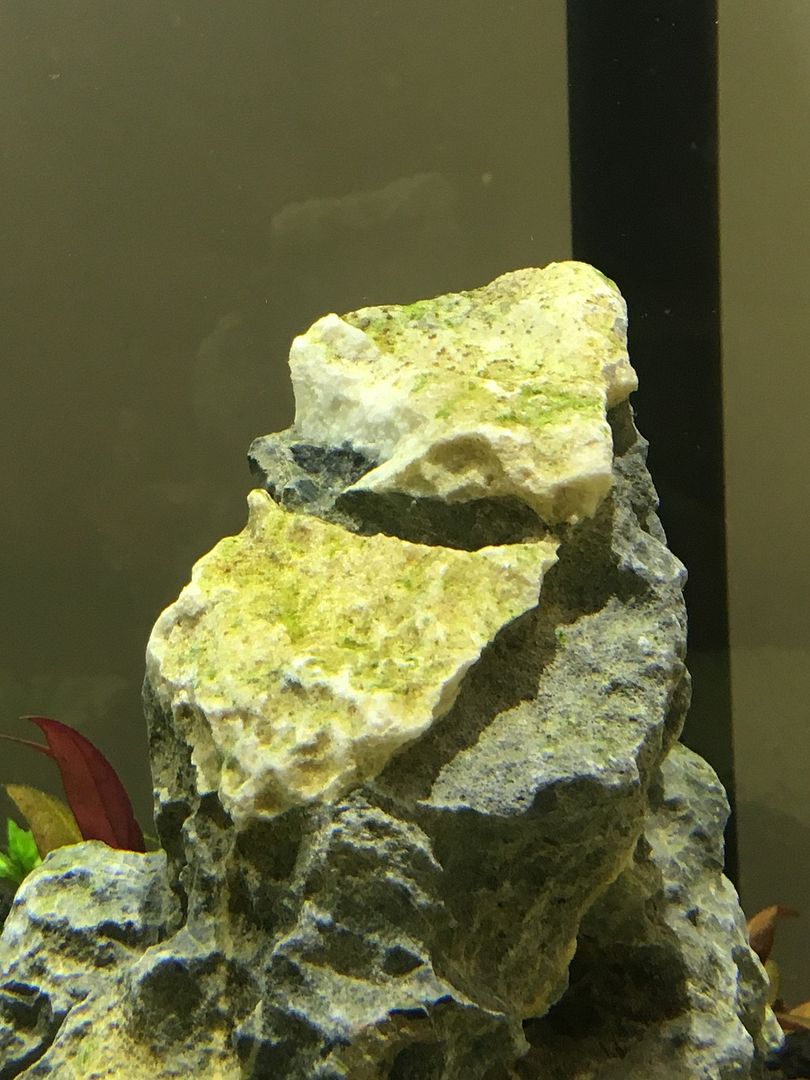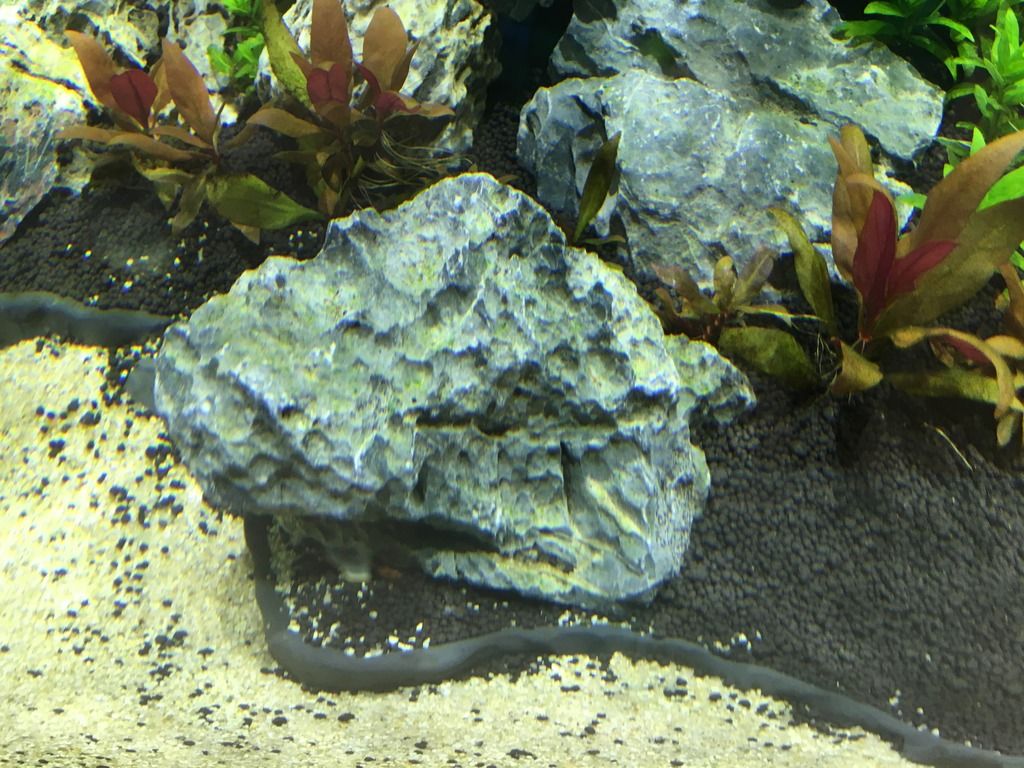 Thank you so much for your help in advance