Discussion Starter
·
#1
·
I have recently finished building a tank (rescaped an existing tank actually) and now that I am finished I have come to realize that I will never be able to reach all the glass to clean it.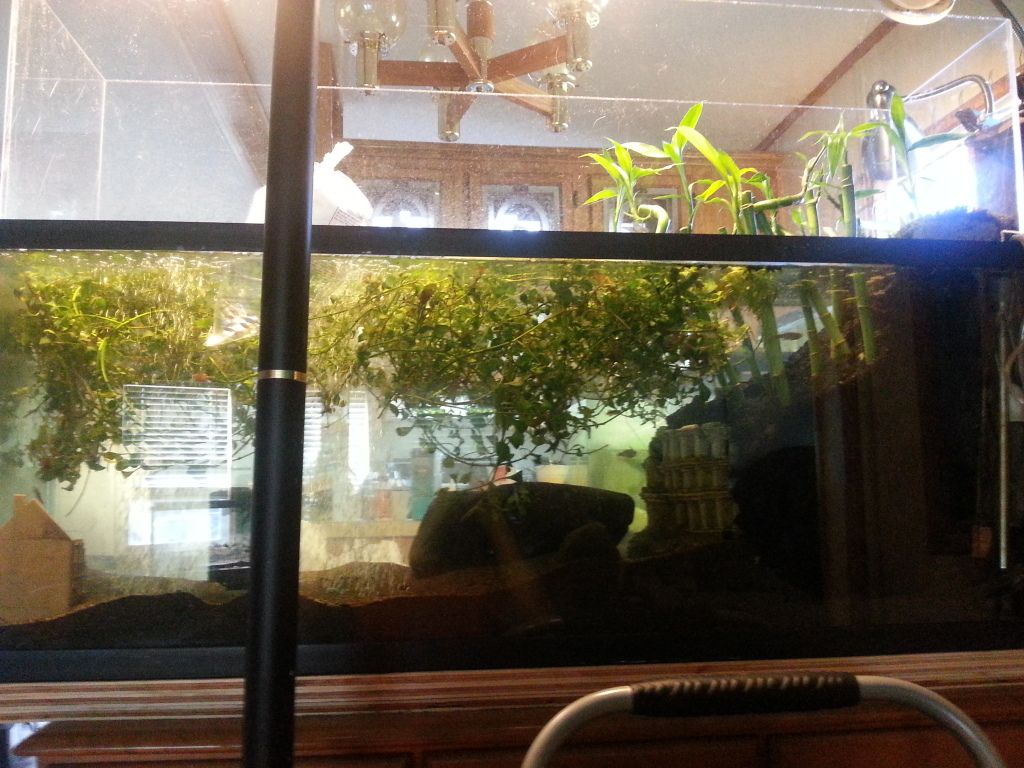 I have added plexiglas sides above the tank to contain bubble splash, plants and potentially freshwater crabs.
Currently the tank (50 gallon) houses 6 zebra danios, 20 neon tetras and uncountable red cherry shrimp. (soon to be many more shrimp as I evacuate my cracked shrimp tank). For plants it has 10 lucky bamboo and a major pile of some viney plant that was growing out of anther tank. It started submerged, grew out of the tank and I have simply thrown a monster pile of cuttings into this tank. the plant appears to be fine and it reverting back to a submergered state. The one end of the tank has black lava rock and black aquarium stone as a cap, while the other end of the tank is sand and bubbles.
For future inhabitants I may like to find another tiny shoaling fish that won't just join one of the other schools.
Back to the problem at hand: What fish might be most appropriate for keeping the lower unreachable glass areas clear of algae?
A few of the more convenient to aquire fish that are found at my local lfs include Oto's, bristlenose pleco and rubber lipped pleco. They have other plecos but these are as large as I would be willing to go.
Does anyone have any pros, cons or other suggestions that they would like to share?