Discussion Starter
·
#1
·
Over the past few weeks my bathroom in my apartment has been getting renovated because my landlord was too irresponsible to get it done over the summer. Anyway, my 55 gallon African Cichlid tank suffered because of it. I was finally able to get a water change in to improve water params but not before it claimed the lives of 3 of my fish (they were lower on the chain so were already more stressed).
One of the surviving members is a Pundamilia Pundamilia Hap and he's showing signs of disease. His belly is hollow even though he is eating and active. I've specifically watched him and made sure that he is eating. This symptom makes me think he has some sort of internal parasite.
I also noticed a sore/lesion that has appeared behind his lower fin. It's hard to tell if it's an injury mark from aggression from other tankmates or if it's an internal disease.
Also, just when I went to take photos of him to show you all I noticed a white patch on his dorsal fin which led me to Columnaris.
Any thoughts? I'm heading to the nearest town to pick up some medications later today and will be setting up a QT tank in a plastic bin.
PHOTOS: Sorry for the fish being out of focus. I wanted to get the shots up ASAP so I didn't wait for the perfect shot.
Hollow Belly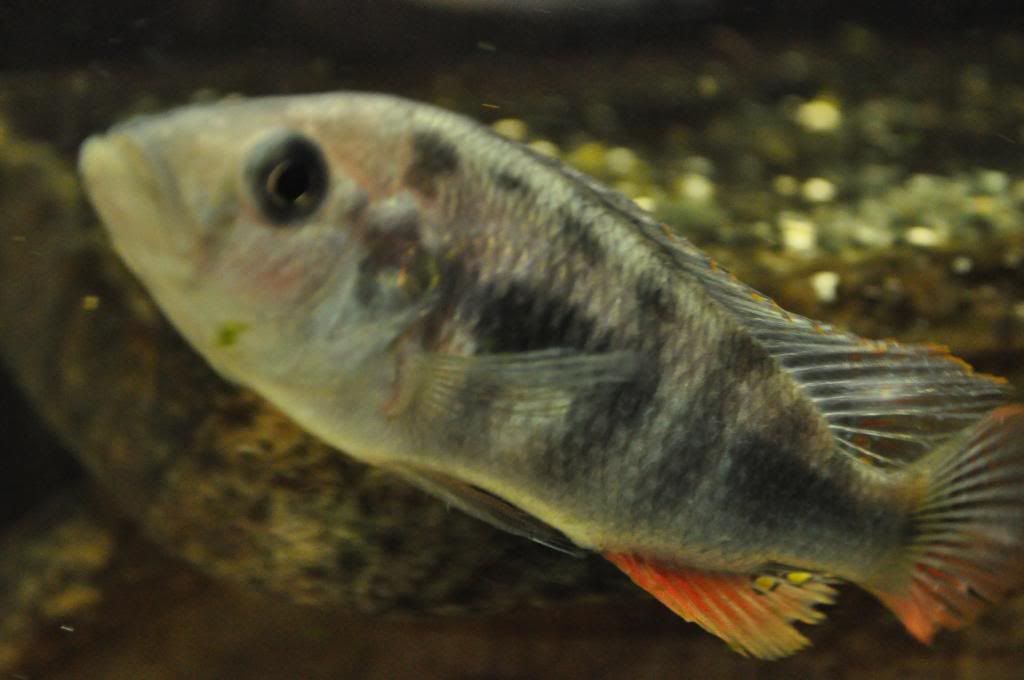 Lesion behind fin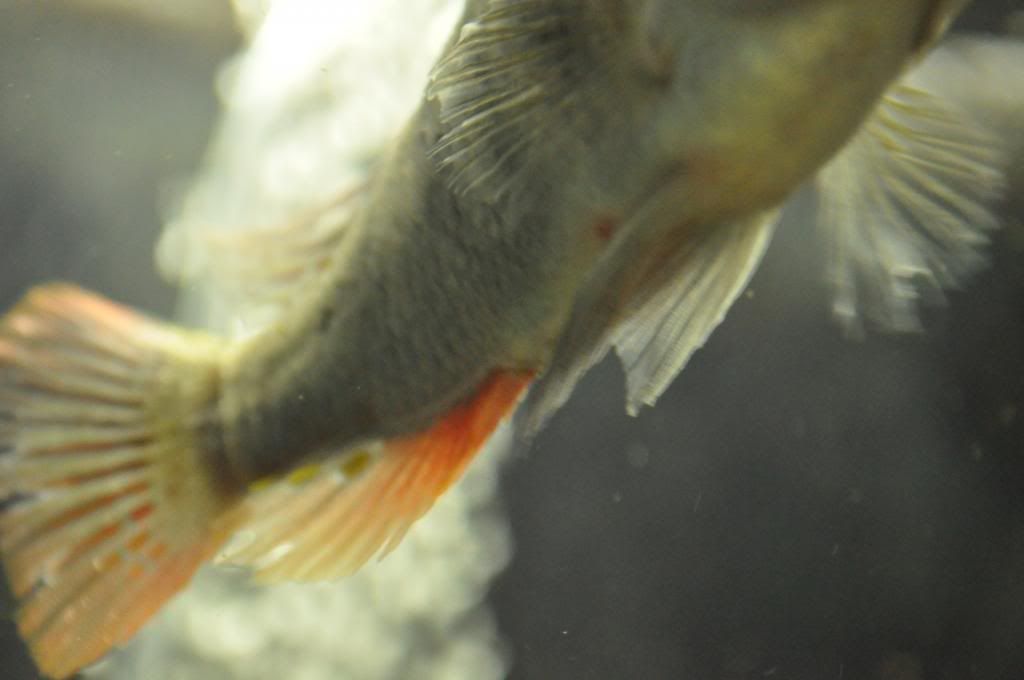 The Fin rot isn't really as bad as it looks in this photo (although he does have some). The tail is mid stroke.