Well I decided to get rid of my smaller tank (actually not get rid of, but rather convert it to a turtle tank for my daughter as her turtle is growing fast and will need more room soon).
I went to the local shops about getting a stand and tank I wanted, but the cost was too high and the stick on wood coating just didn't appeal to me. So I made my own.
The pictures of the stand in progress are attached. And I will completely update when I can.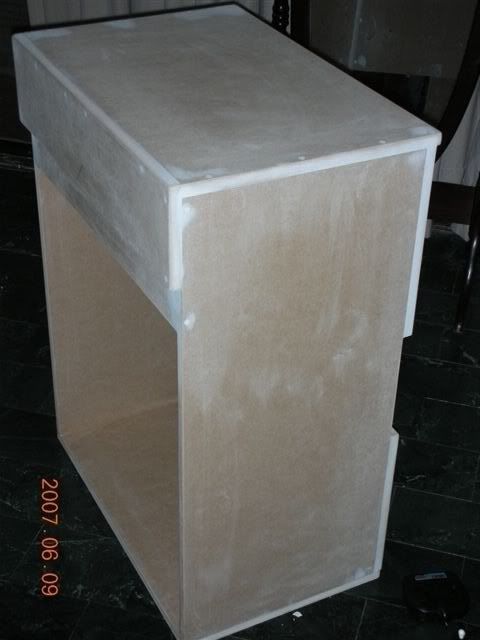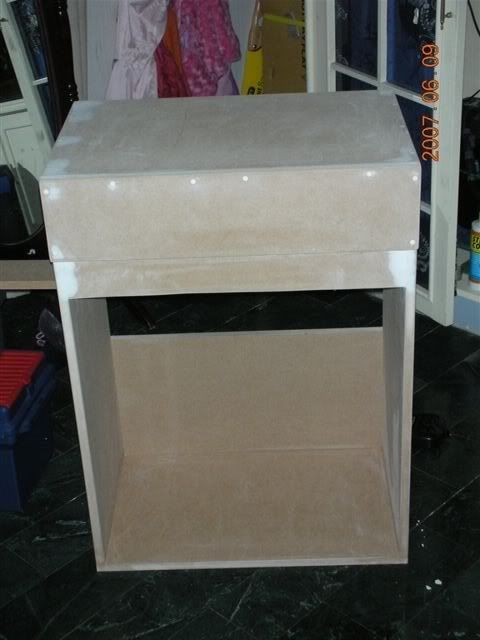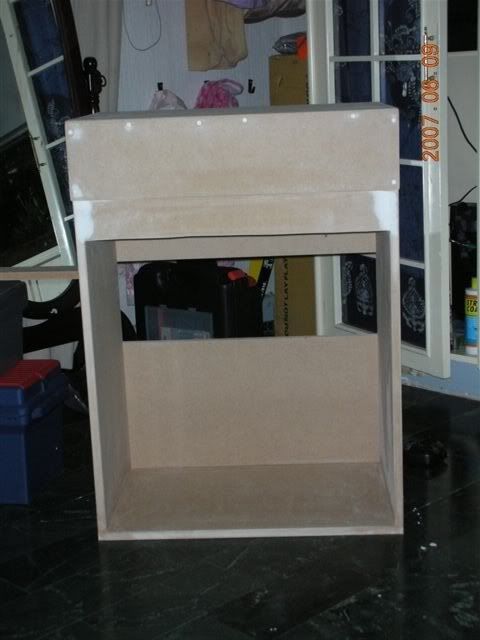 Missing is the door and the paint of course. I will be painting it with the base coat tomorrow and hanging the door after that. The stand is 61cm X 41cm by 84cm high. The tank will be the 61 X 41 x 45cm high.
Have the soil read and waiting (ADA) the filter Eheim 2215 from big tank being moved over and a new Eheim 2217 added to large tank. Co2 5 lbs ready and wood / stones being bought. I will put date pictures when I can. Just doing wood working in a small apartment in Taiwan with a 2 feet wide balcony takes a lot of time and makes a lot of mess.
For this size tank, how much light do you recommend. 4 tubes of 18 watt should be enough or up it to 6 tubes of 18?
Thomas
PS wood is 3/4" (18mm) MDF boards.
I have tested it with my wight 76KG but not sure how much weight I should test it with. 10mm glass 61cm by 41 cm by 45cm high, with stand height of substrate, drift wood, water and plants.
I am still planning on adding a back support brace the width and lengh of the stand and two side braces at the bottom, all of which aren't usually on the stands my by my LFS, and the wood is no where near as thick.