Discussion Starter
·
#1
·
Hello everyone,
I recently tore down my reef tank and thought I would take a shot at planted tanks. This is my first attempt at an Iwagumi...Any suggestions, comments, and pointers, are all welcome.
Equipment
ADA 90P
ATI T5 4X39 watt Sunpower
ADA knock off stand
Electronic CO2 regulator w/ 5lb tank
DIY CO2 reactor with inline heater
Rena XP3
AquaticMagic 13mm lily pipes
AquaticMagic drop checker
Substrate
ADA Amazonia I (3X9L bags)
ADA Amazonia Powder (9L)
Stones
Ryouh
Flora
HC
dwarf hair grass "belem"
Pics...:icon_smil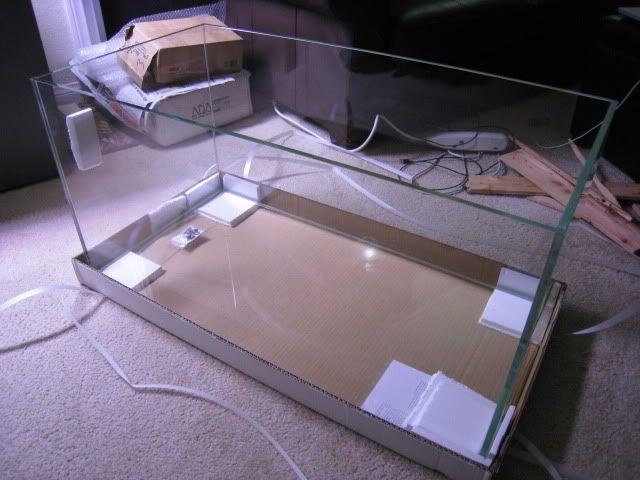 Ryouh Stones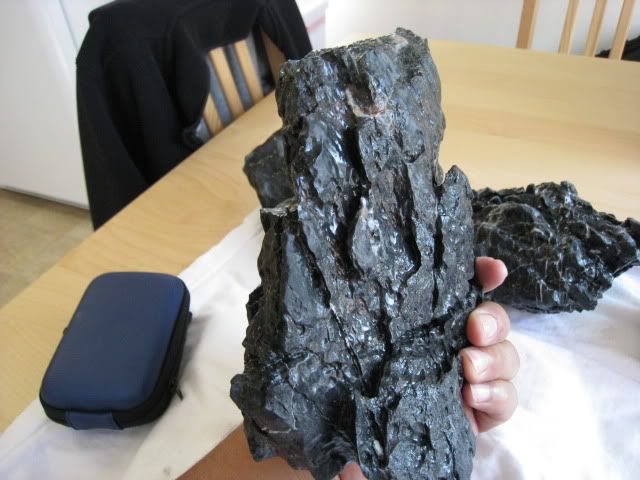 tank, stand, light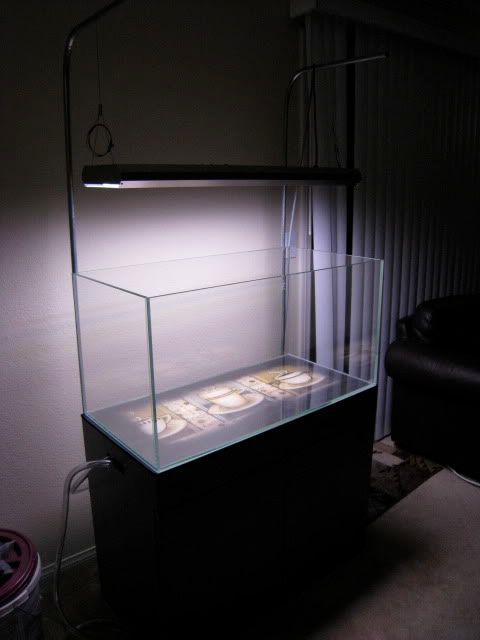 Rockscape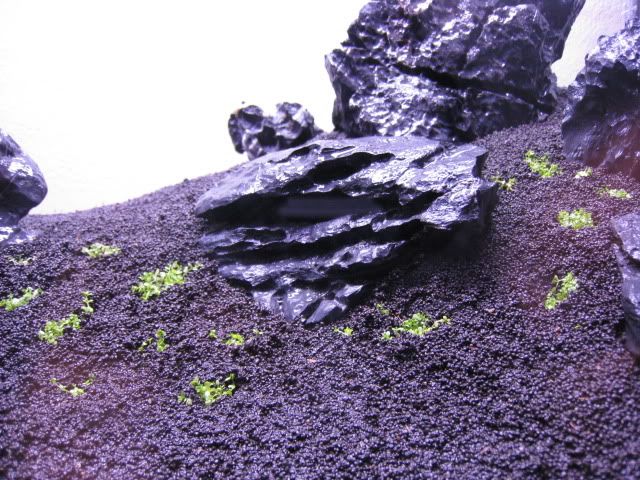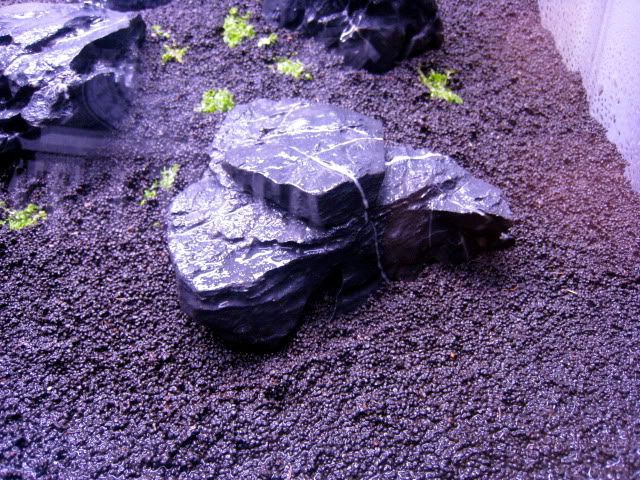 Equipment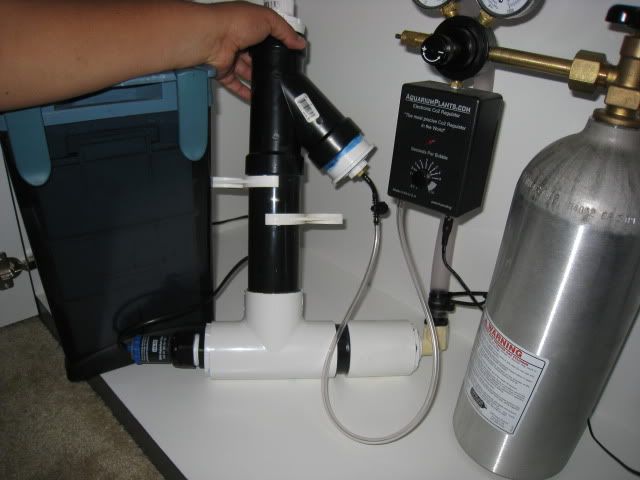 Filling up...
Filled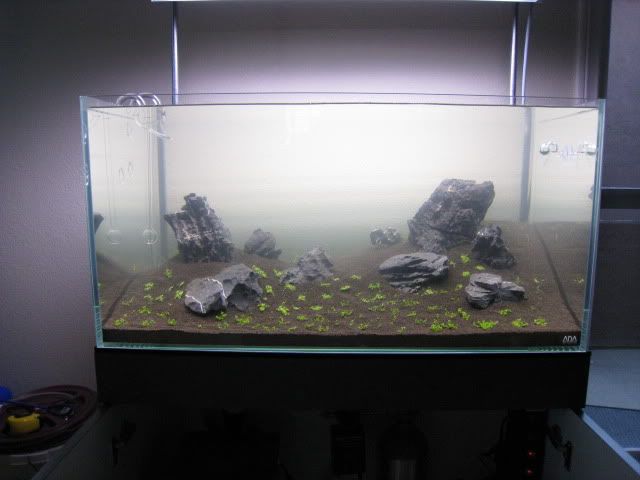 Lily pipe vortex