I just got water in this long awaited tank.
Unlike most ADA tanks, at least every one I've ever seen except a few marine tanks, this is the only one of a non CO2 that I've seen to date.
I'm sure they exist, but no one seems to take pics of them either
It shall be planted, but not quite what you expect.
Mostly from the top, hence the wood and branches up high, and above the water. I want to see the Zebras, and that will not happen in a fully planted tank.
I also am focused much more on the fish here, they are worth far more than the tank, so high O2, low nutrients/lots of water changes, all floating/aerial leaf plants. I chose white dolomite as it adds some KH/GH to the water, the water where I'm at does not have much of either, and with lots of water changes, will make little difference.
The white sand is about 4-5mm and good enough to not let detritus build up on top, with shade, it will provide a relatively bright view of the fish. I chose a Rena XP3 and a set of 17mm lily pipes, heater is a hydor in line, light is a 4x 24W tek, likely will only use 2 bulbs however.
Stand was from jnaz, John from Long Beach, excellent work, will get more from him later.
While plants are more utilitarian, they are still a central theme and part of the design overall. With no CO2, things are much easier to deal with, good high flow canister filter, easy to do water changes(2 minutes for 1/3-1/2, since it's next to bathroom, includes drain and fill).
This is what it looks like today(6-17-2011):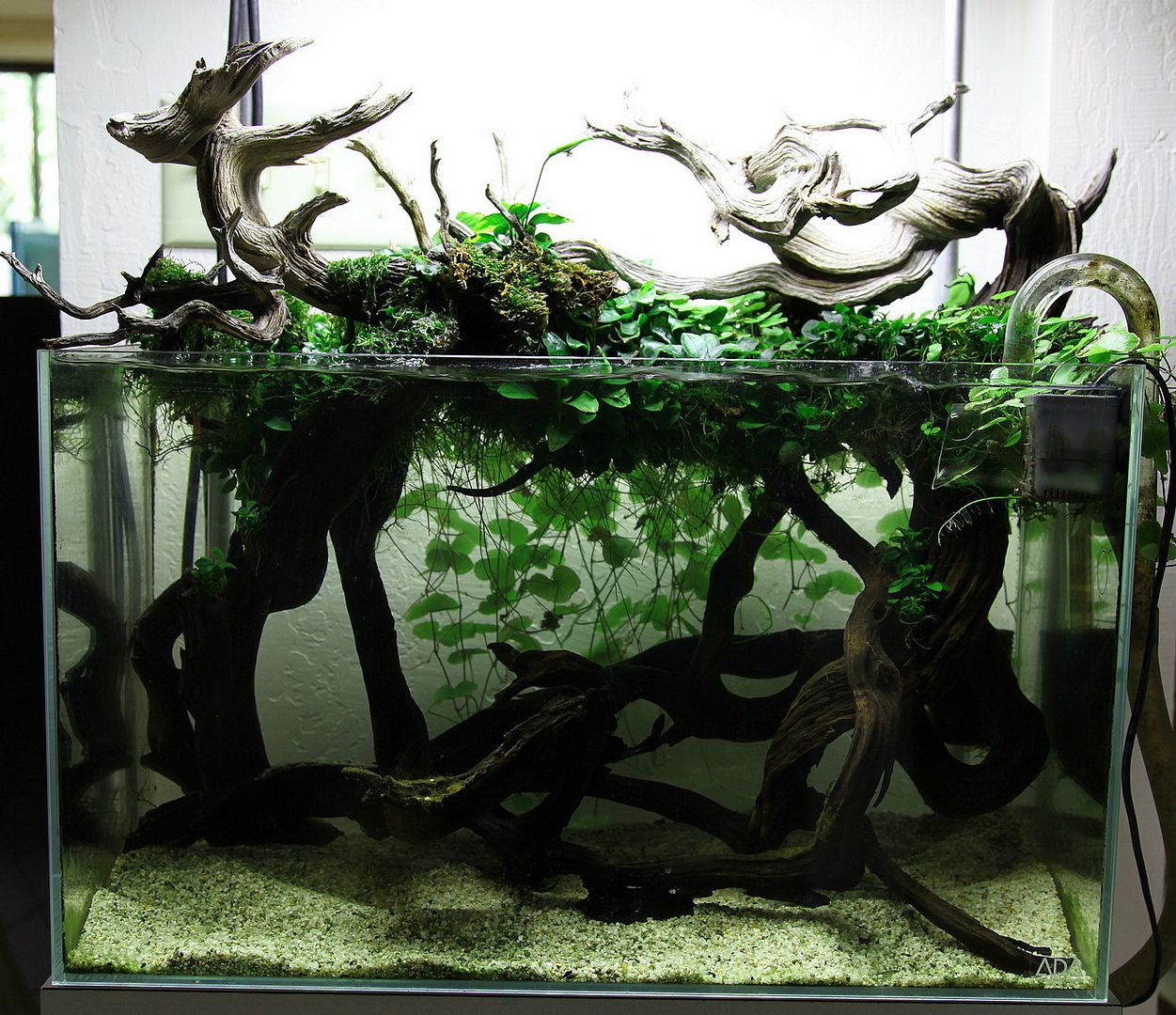 Regards,
Tom Barr