Discussion Starter
·
#1
·
So here's one of the new projects i've been working on. (also working on a mr aqua 12L)
diy shrimp rack was built with the help of my dad.
tanks: x3 ada 45-P
lighting: x3 archaea 45cm leds
filtration: x3 bubble filters
substrate: ada aquasoil amazonia/africana
i already ordered some plants and will order some more, but basically wanna keep everything simple and low maintenance. tanks will all be very low tech... i already have shrimp in my 20 gallon. they will be transferred over eventually. i'll probably be ordering more shrimp as well once cycled.
heres some pics of the rack in my room.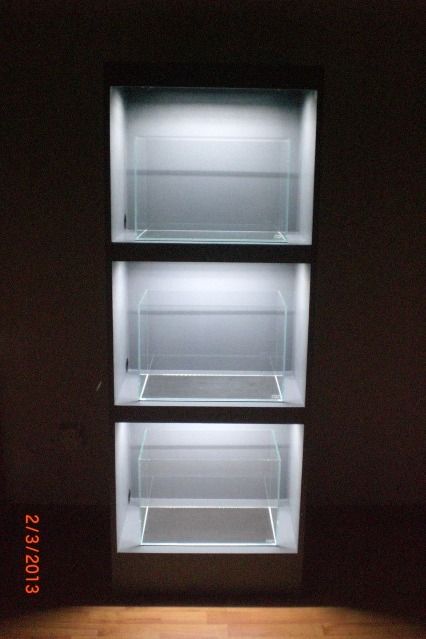 i will be using amazonia for my crs/cbs/goldens, but wanted to go with the africana for my tbs. Anyone here using africana and have anything to say about it?
i'll be posting updates on this thread. will be adding soil tomorrow and will start the cycling process as soon as my ro/di unit arrives. (tired of making trips to winco)