Discussion Starter
·
#1
·
I was originally going to go with the innovative marine 10, but decided to go a bit smaller and picked up an ADA 30w along with some other stuff.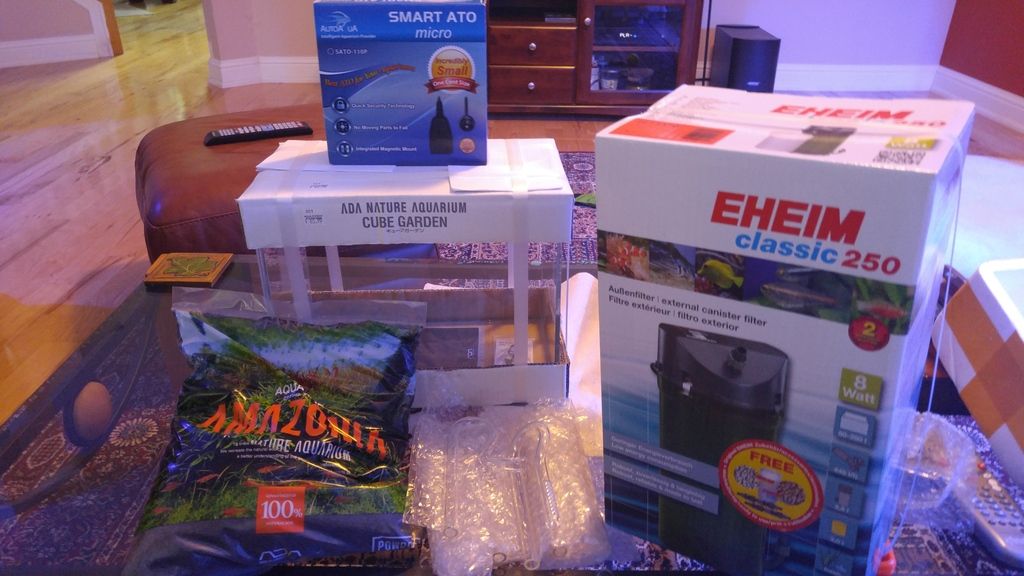 The ato is for my reef tank.
The plan is to grab an ada aquasky knockoff off ebay and once I am ready with the scape start growing the dwarf hairgrass carpet emersed, then flooding and then trying my hand in diy co2. Is there any other carpeting plant that would be a little more forgiving than the hairgrass? The stocking plan is just cherry shrimp for now.