Got admitted into this asylum recently and these two are my very first planted/iwagumi tanks. Been inspired by various journals on this site and others so I took the plunged.
This the original layout of tank #1 with Ohko stones, hereafter referred to as 60P-1
After some contemplation, I repositioned the left (your left) and the middle stone. Then I replaced the right stone with a different one and buried it to give the impression of a smaller stone than it really is.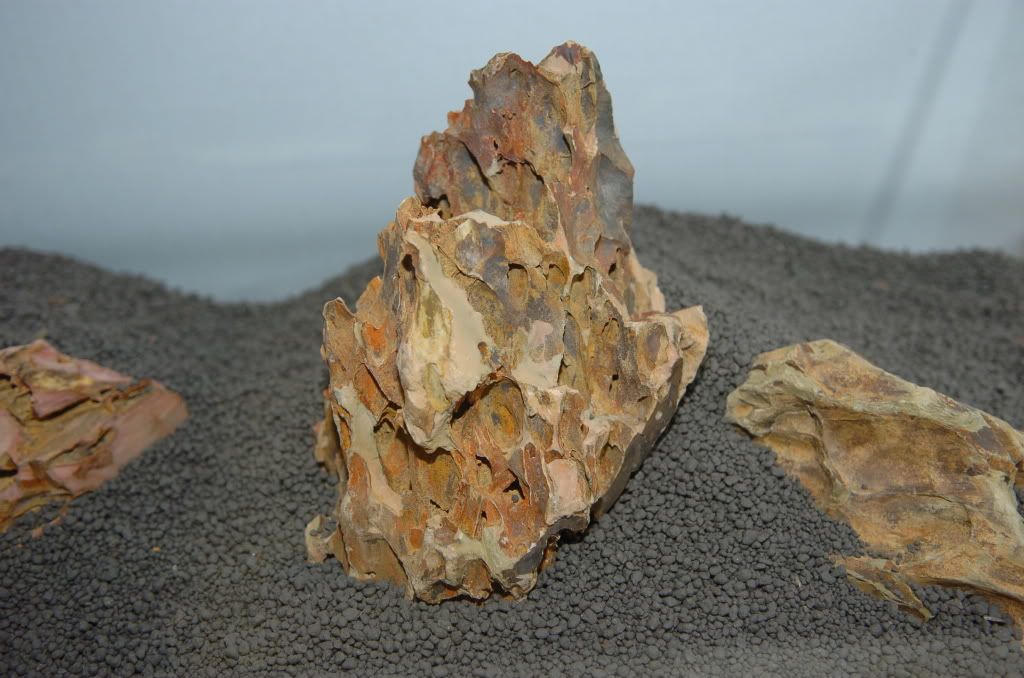 Here is the layout of tank 2 with black river stones, hereafter referred to as 60P-2. I have since buried the stone on the right (your right) a little more. Again, to make it appear smaller and try to create three stones of different sizes.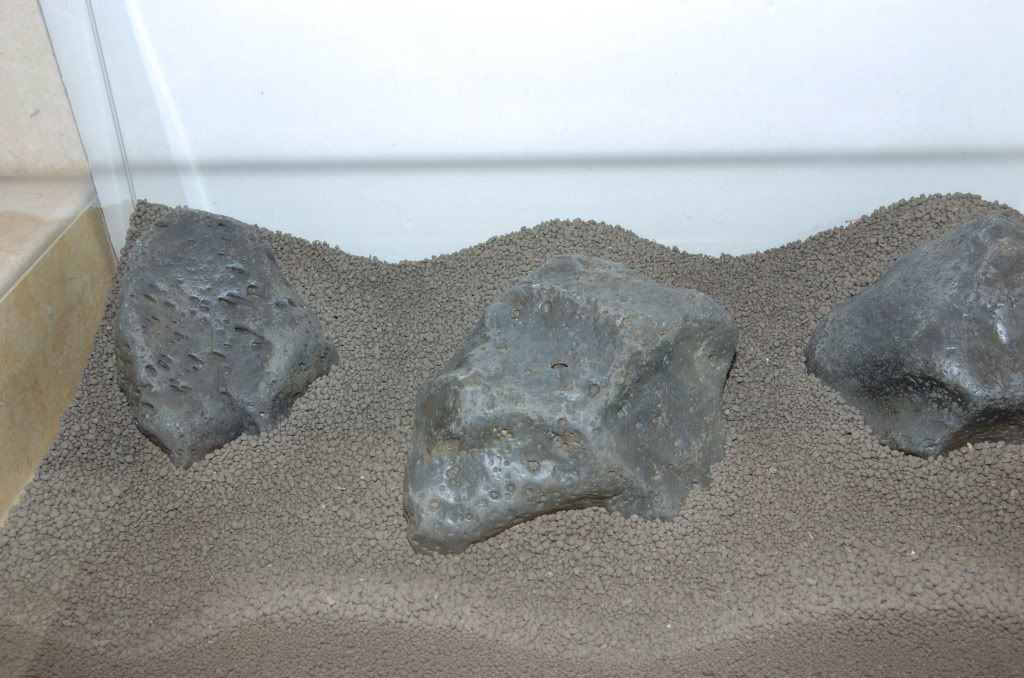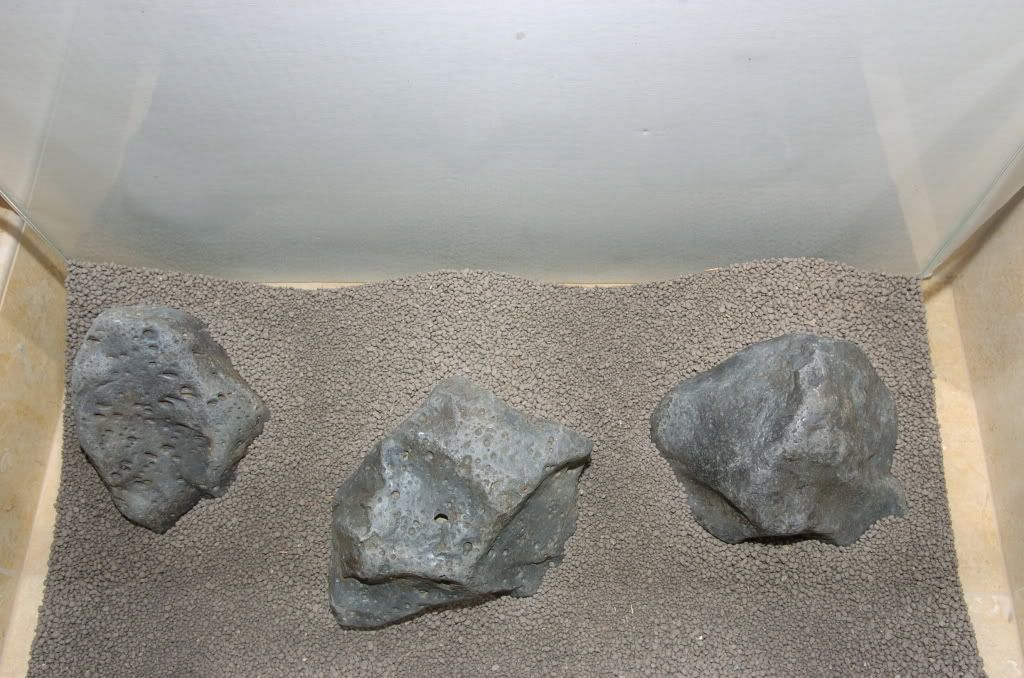 At this point, I have not decided which of these two tanks will be changed over to a nature aquarium. I recently got some free clippings of Staurogyne repens and Fissiden Fontanus from Gookis (THANK YOU!) but since I don't have any AS powder yet, I planted them in a betta tank while I sort things out.
Also got some free Blyxa and Crypt Nurii Pahang plants from speedie408 (THANK YOU!) and will be using those in the nature aquarium.
Opinions and suggestions are welcome. My updates will vary since I like to study a layout and dwell on it before making any changes.