Discussion Starter
·
#1
·
So I have a tank which I'm planning to put some nice shrimp into. However, currently in this tank are several Apistogramma cacatuoides "Double Red". They're only 2-3 months old, so still quite young/small: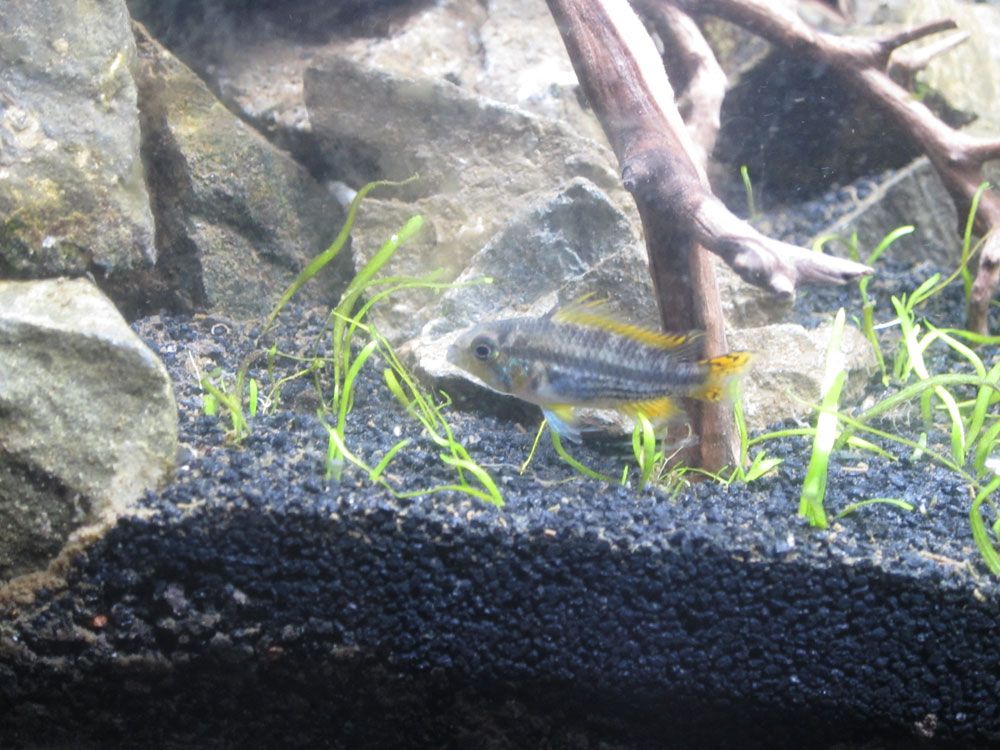 They seem to be super non-aggressive dwarf cichlids with a ton of personality, however, I don't trust them with shrimp at all, and especially when those shrimp hopefully have babies.
I've tried to go in with a net several times to catch them, and haven't even gotten close. The big problem is that the tank is fully planted and hardscaped so there are a TON of places they can hide that I absolutely can not get to. I also don't want to break anything chasing after them!
Any ideas?