so i've taken the plunge and purchased a new tank to replace the 60 g hex and the 20 g currently in the corner of the living room. thank f'n god. with all of the equipment and cords and fish tank stuff that i'm not using it's not only an eyesore but probably a fire hazard too. so i'm upgrading to a used 90 gallon and i can't be more excited. this is the tank and stand how i purchased it.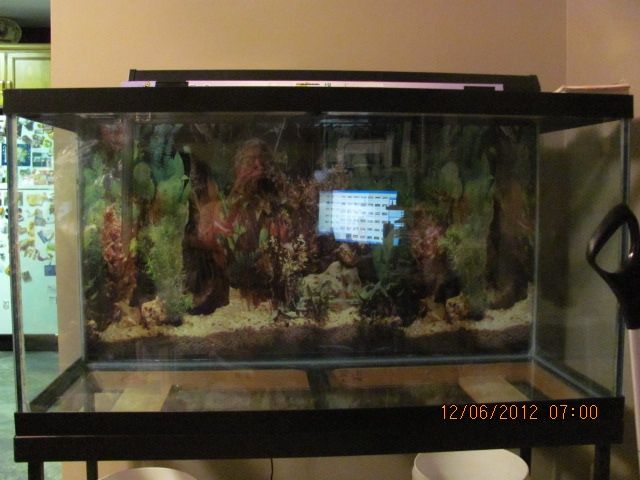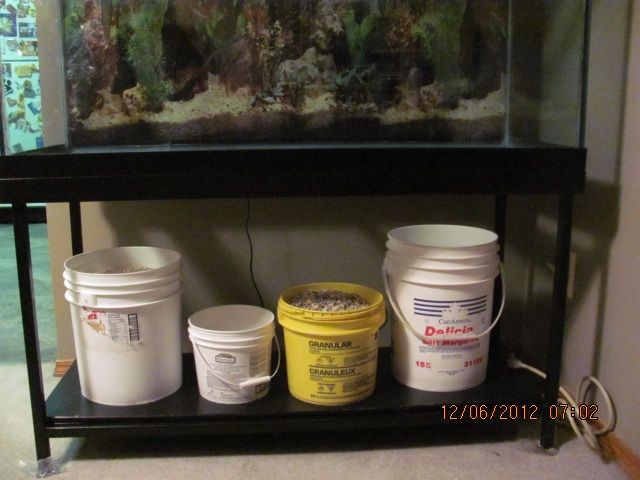 so first things first i wanted cabinets instead of an open metal stand so i went down to home depot and got a big sheet of plywood and some other materials and slapped some doors and sides on it leaving a gap at the back of the stand for the tubes and cables etc. here is that mostly complete.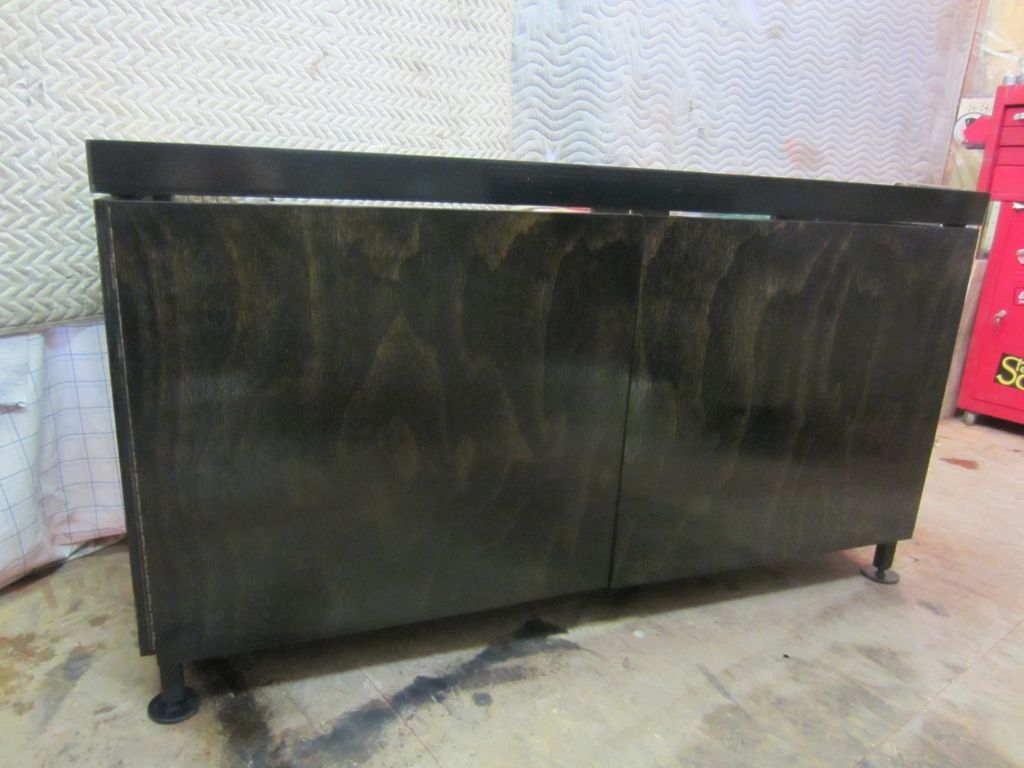 so far so good.
for the tank itself i'm not planning on anything to crazy. i will have a soil substrate with a sand cap. i want to get pool filter sand or something but i will probably end up with play sand because it's easier to get and i'm lazy. hah not really a good thing but it is what it is.
the fauna i'm planning so to put in it is...
4 keyhole cichlids
maybe 6 or so corydoras (not sure which sp. yet)
a pair of bolivian rams
a bunch of rummynose tetras prob 20-30 or so
and to round it off maybe a pair of angels. i havent decided yet if i want them there.
the flora will be...
amazon sword
rubin sword (i think)
gigantae vallisneri
red tiger lotus
anubias barteri nana
anubias frazeri
anubias lancelot
anubias congensis
crypt wendtii bronze and green
this is the scape i have planned so far laid out on some black poster board. i've outlined the tanks dimensions in white chalk. ill have the amazon swords in the back corners with the val's along the entire back wall of the tank. in the middle will be the hard scape, it will be a bunch of driftwood with rocks piled around it. in those rock i will put all of the nana, and i have a lot of it. so it should be mostly covered. the rest of the plants will be sorta scattered around the mid with the forground being the crypt wendtii. here are some pics
this is without the hardscape
this is the hardscape i've mostly decided on, the rocks might get rearranged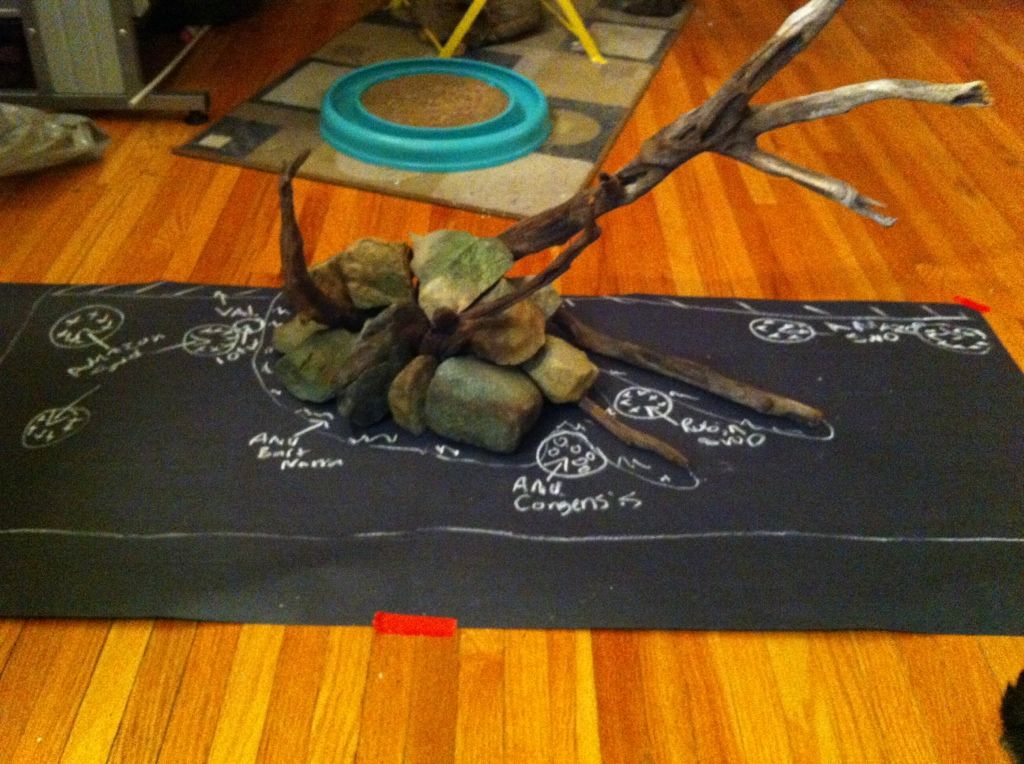 i'm pretty happy with it so far. more to come.
let me know if you have any suggestions or anything.