Discussion Starter
•
#1
•
Well I decided it's time for a journal.
This was my tank Easter Morning 4-8-2012 (actually the picture was taken about 2 weeks prior, but I didn't take a new one before the tear down.)
Still learning how to take decent pictures of tanks, hopefully I will get better....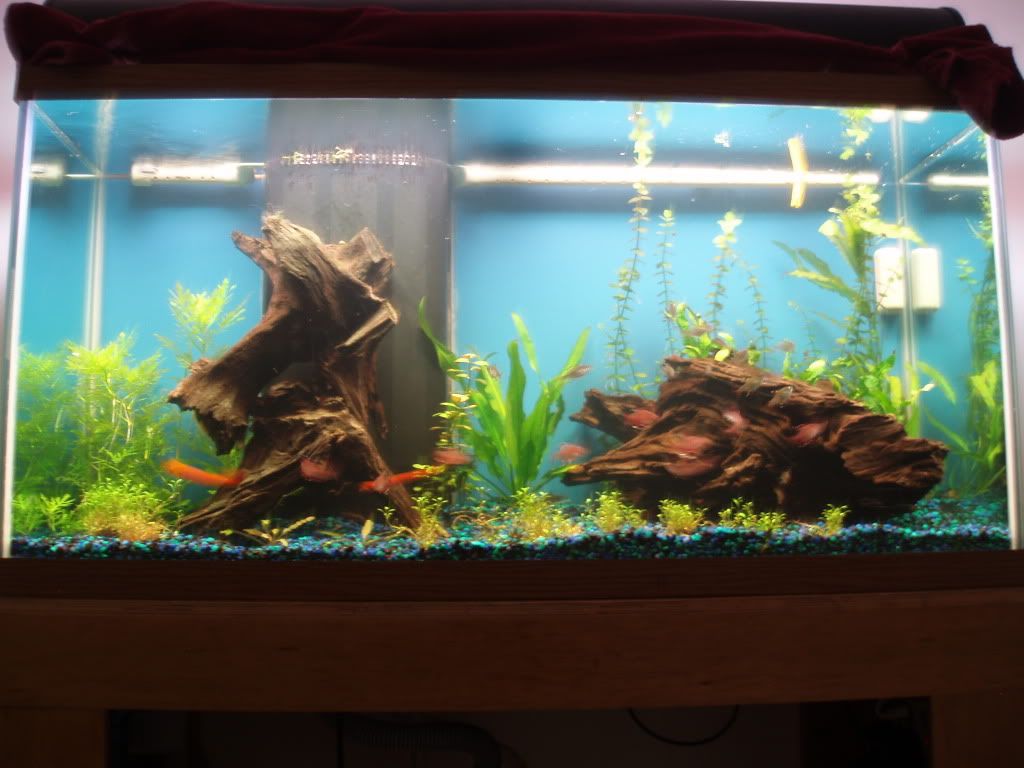 Spent all day Easter Sunday, and came up with this....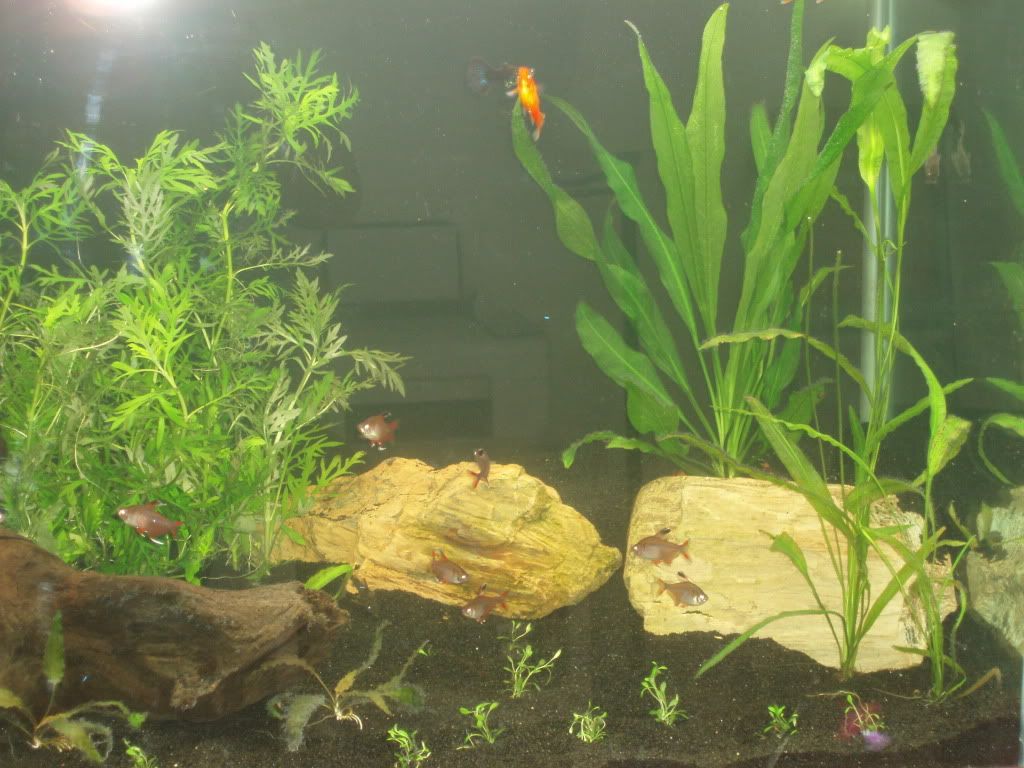 6 bulb T5HO 2 bulbs 8 hours daily with a 2 hour 6 bulb burst midday
Pressurised CO2 about 5 bps
Milwaukee PH controller keeps PH between 6.7 and 6.9
Rex reactor
20 gallon sump, usually only has about 10 gallons in it.
mag 9.5 return pump, app 800 gph
Black diamond sand
Osmocote under the substrate Will add osmocate clay balls in the future.
EI Dosing
Current Flora:
Bacopa monnieri
Hygrophila difformis
Echinodorus blueri
Cryptocoryne ???
Glossostigma
Ludwigia repens
Microsorum pteropus
Current Fauna:
9 HY 511 tetras (only name I have for them)
4 peppered cories
3 sunset platies
2 guppies
8 Amano shrimp
1 albino longfin pleco
Up until now this tank has been a learning experience for me. I plan on adding about 2 dozen more of the same tetras, a couple more cories, and maybe a school of a smaller tetra (glowlight, neons, etc.)
This is the current plan I have in my head, I put down on a picture to help me reference it later.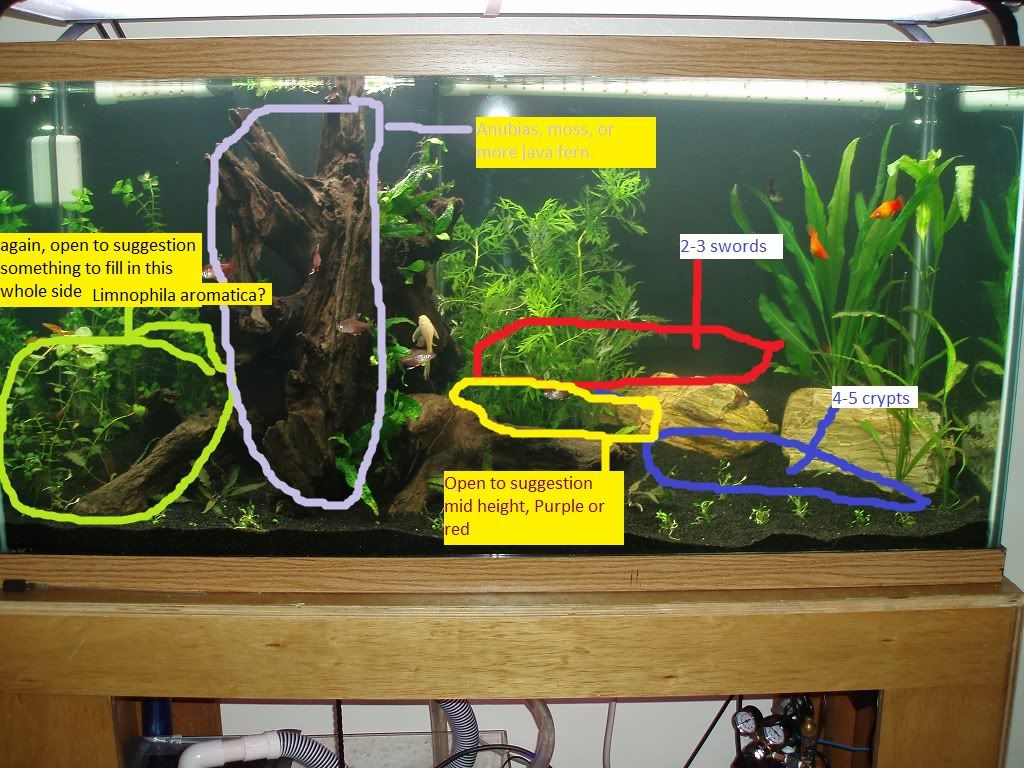 So what do you all think, will the above plan look good? Any suggestions, ideas?
Pretty much the only thing I plan on leaving in the tank as far as plants go is the sword, crypts, and Glosso. I think the rest will be coming out. Might leave the ludwigia though, not sure yet.
Hopefully I will stick with this journal. Try to update when adding or removing things.
Thanks for looking.:biggrin: