Heya folks, long time no see! For those who followed my Temporary Insanity 60 gallon build you'll know that life hit me pretty hard back in 2015. A lot's happened since then and now that I'm back in a pretty stable situation I've started another tank build. Oh yeah, during the hiatus it seems a lot has happened here at Planted Tank and I couldn't get my old account working. Don't worry, it's the same old Phil, only with a new user name.
Now that I'm back up and running here at PT it's time to start a new thread with all the updates from UKAPS.
Get ready for walls-of-text-and-pics.
Previous build journal:
http://www.plantedtank.net/forums/1...porary-insanity-shallow-60-gal-high-tech.html
Current Specs, 5.10.17
-
Tank: 48x24x16 Deep Blue Professional 80 gallon rimless
Filter: CPR 102 overflow w/full siphon modification, Aqualifter priming pump, and CPR sump w/additional reservoir
Lights: 6 bulb AgroBrite T5HO with 3x 6400K and 1x True Lumen Flora 8 hrs/day.
CO2: 1x 21x4" Cerges reactor powered by a Cobalt Aquatics 540gph needlewheel pump
Ferts: (all dry) 1tsp KNO3 3x/wk, 1/8 tsp KH2PO4 3x/wk, 1/16 (ish) tsp traces 3x/wk, 2 tbsp CaSO4 at WC, and 2x tbsp Epsom Salts at WC and 1 tbsp mid-week
8.26.16-
Update time! I was finally released from cryogenic stasis (my head decided it had had enough and broke, which got tossed in the psych ward for a little while), got married, moved, and got a new job. The original tank seen in the previous pics got chipped along the bottom seam during moving and I don't trust my DIY skills enough to replace the pane and live in a 2nd floor apartment. Since I had to replace the tank anyway, I figured it would be wise to upgrade so I got the 80 gallon version made by the same company. That'll give me an extra 4 inches of vertical space to play with. I also cherry picked a few more nice pieces of spiderwood when the store I work at got their last shipment. Gotta love it when you get two giant boxes of the stuff to pick through! No pics yet as the tank's on backorder and the wood's soaking at the moment.
Cheers,
Phil
Bump: Captain's Log 10/4/16-
Well, the new tank and care package from Seachem arrived. With the nano reef taking up valuable real estate on the big stand (needed the light hanger) while I searched for an appropriate and affordable stand and light the plant tank build was on hold for a while. I'm happy to report that the reef has been relocated and the new 80 gallon has been put up on the stand and filled to continue soaking the wood. As happy as I am to have that step completed, I think I'm even happier about getting the mosquito bordello/outdoor wood-soaking tub emptied.
The plan is still the same as before; get as much Java Moss as possible tied to the wood and let it establish while waiting for the plants I've ordered to arrive. Once that happens it's game on.
Deep Blue Professional series 48x24x16 rimless 80 gallon. They certainly know how to pack a tank for shipping!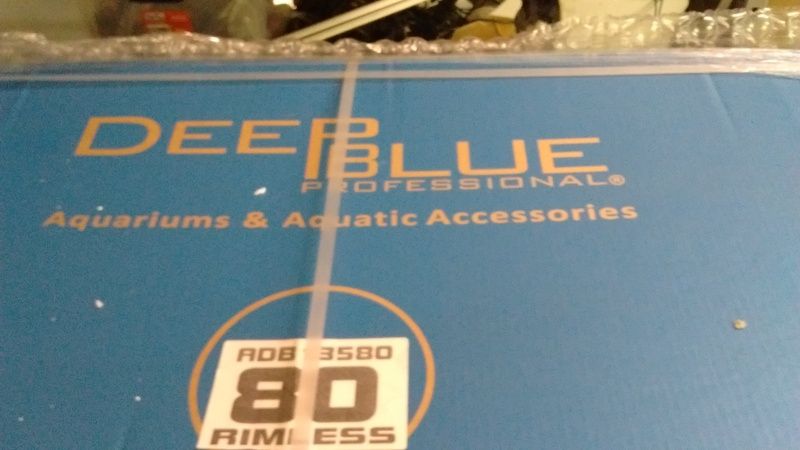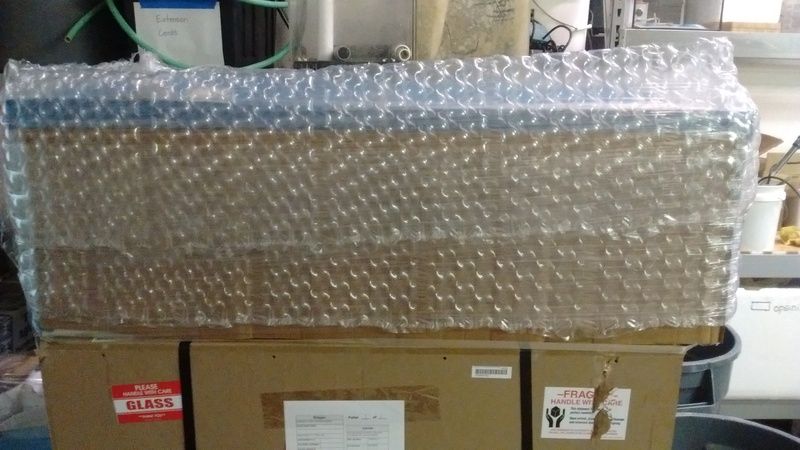 Overlord approved
Extremely generous gift package from Seachem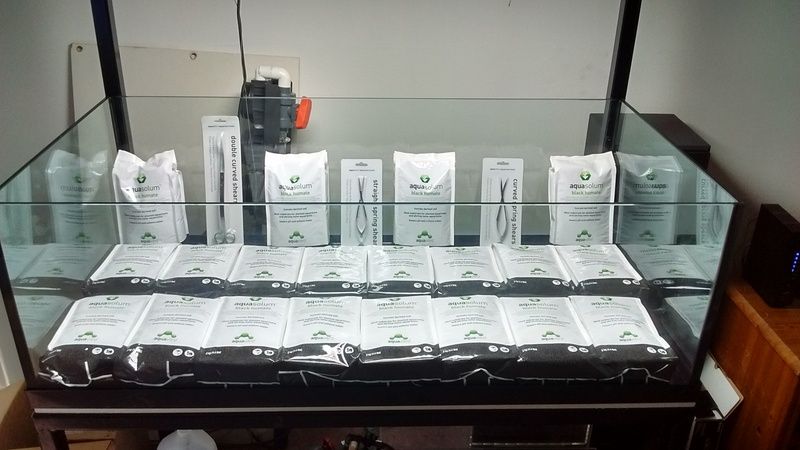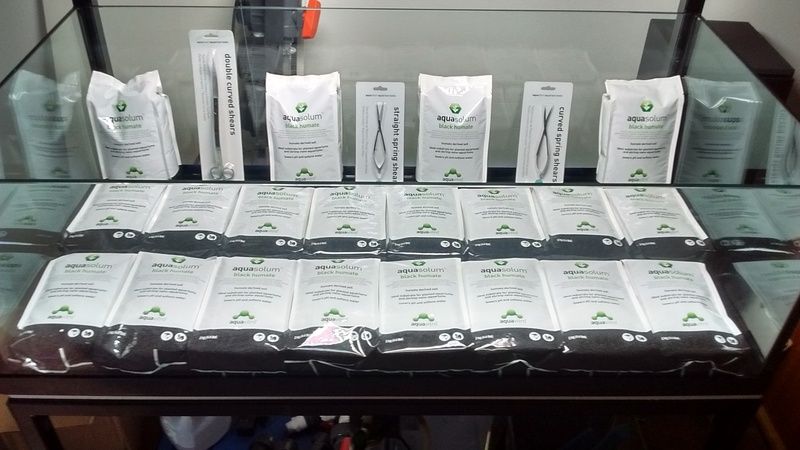 Mosquito Bordello
We have wood!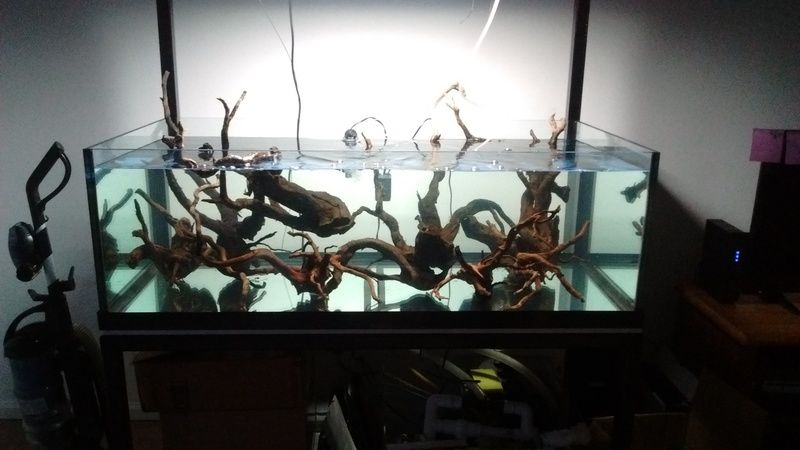 Gratuitous nano reef shot. Please forgive the haze, it had just been re-homed.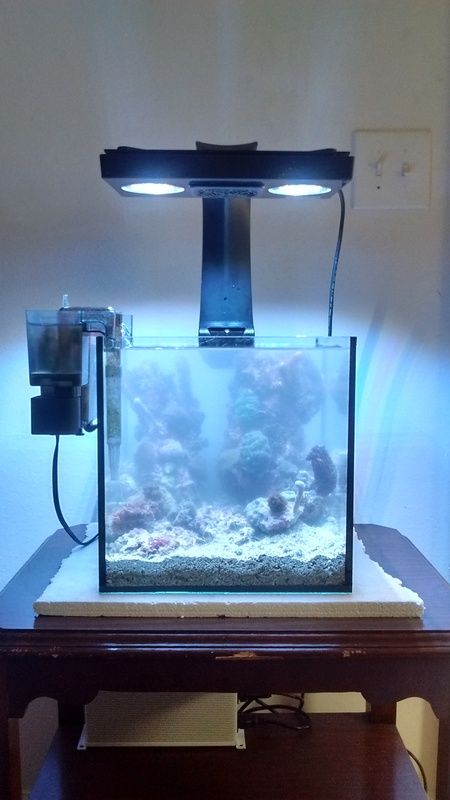 Thanks for watching,
Phil