My 8 gallon rimless. It's been through two stages. The first attempt crashed when I used the wrong dry ferts (bought from a hydroponics store, who apparently don't use the same potassium nitrate as we do). Second attempt is under way. Changed the layout a bit due to flaws in the layout the first time round.
Equipment
Filter:
Eheim 2215
Light:
Maxspect Razor Nano
Heater:
Fluval Tronic 100w (DIY inline)
CO2:
CO2PRO Professional
CO2 reactor:
Cerges' DIY
Flora
Limnophila sp Mini Vietnam
Lindernia Rotundifolia Variegated
Bacopa sp. Japan
Hemianthus Callitrichoides
Eleocharis Acicularis (may soon be swapped for something more bushy)
Hemianthus Glomeratus
Substrate - Aqua Soil Amazonia
Fauna
Red Cherry shrimp
Some other kind of shrimp - Some clear, a couple brown
14/09/2014 - A couple of weeks in of dry start
21/09/2014 - Filled
29/09/2014 - Last photo, days before it crashed due to inappropriate ferts. Notice the eleocharis not growing behind the rock...bit of a design flaw in my scape.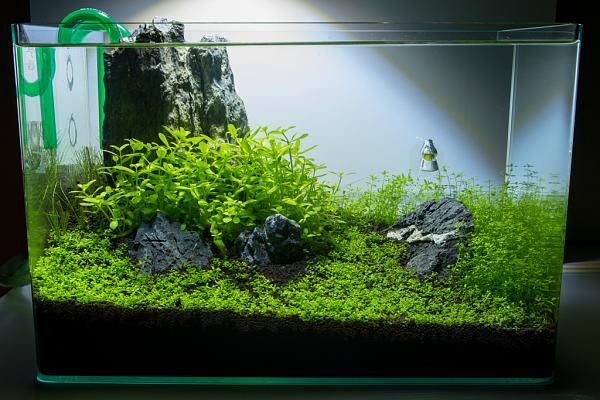 01/12/2014 - A bit of time went by....eventually got it rescaped and replanted. It's had a pretty extreme prune a couple of days before this photo, trying to reset things now that I have a proper fertilisers now. Eleocharis still isn't growing. Keen to get something bushy in place of it. It also needs some glass lilly pipes. Just not sure how to go about it with shrimp.
28/12/2014 - Replaced Eleocharis Acicularis with Blyxa Japonica
Plumbing