So I started out with these as dirted tanks and they thrived, but eventually the dirt began to smell. This was them with dirt
Then I redid the 75g, but it never amounted to much. This was it before I did the rescape.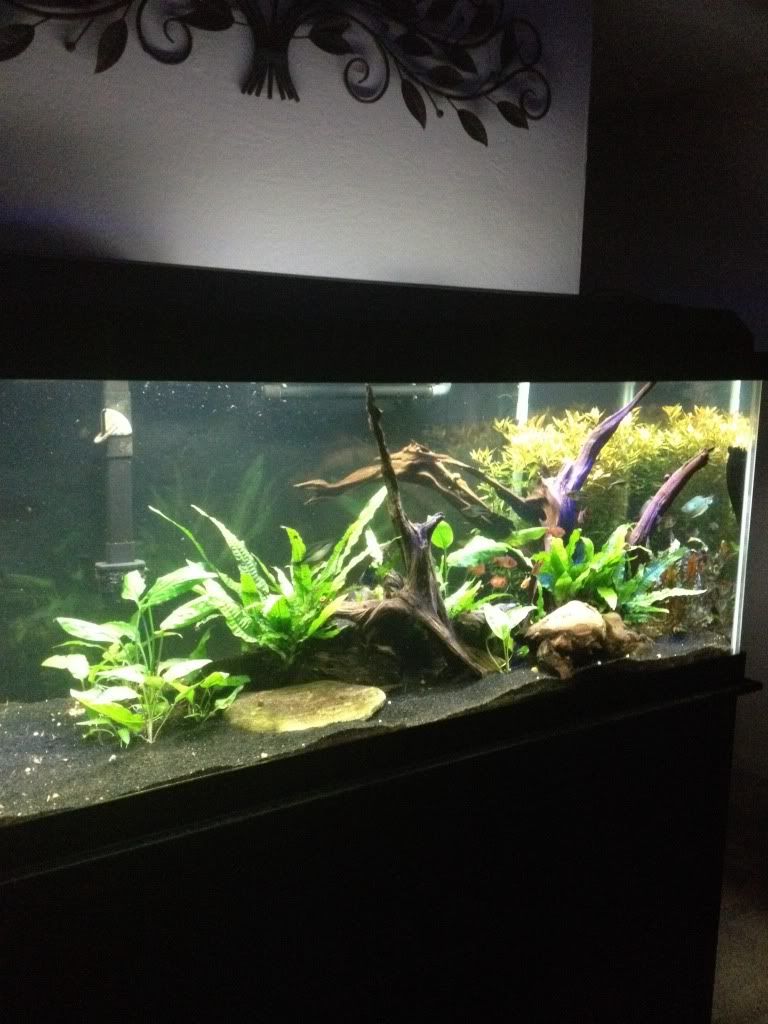 So Sunday when we got back from TN with 2 very nice pieces of Driftwood I collected I decided to give them some attention. The pieces both float so they are weighted down with rocks which will eventually be removed.
The 75g
Plants
Anubias Barteri
Anubias Nana petit
Ludwigia
Crypt Wendti
Some Monte Carlo
Lots of Java Fern
Fish
3 Bosemani
3 Turqoiuse Rainbow
3 Praecox Rainbow
3 Australian Rainbows
1 Synodontis cat
1 Clown Pleco
1 Pictus Cat
1 Upside Down Cat
7 Serpae
5 Black skirt Tetra
4 Von Rio tetra
2 Bolivian Rams