Discussion Starter
·
#1
·
So here goes my first attempt at a 75 gallon, heavily planted tank. I have had many setups in the past, but nothing larger then a 30 gallon mainly due to space constraints. Well, now that I have the space I am jumping into 75g and this is my first jump into CO2 as well.
Here is the setup im working with:
75g tank/stand/glass lids - Criagslist find $75
48" Finnex Ray 2
Fluval 306
Aquatek Premium regulator w/5 lb CO2 tank
Cleaned up from previous owner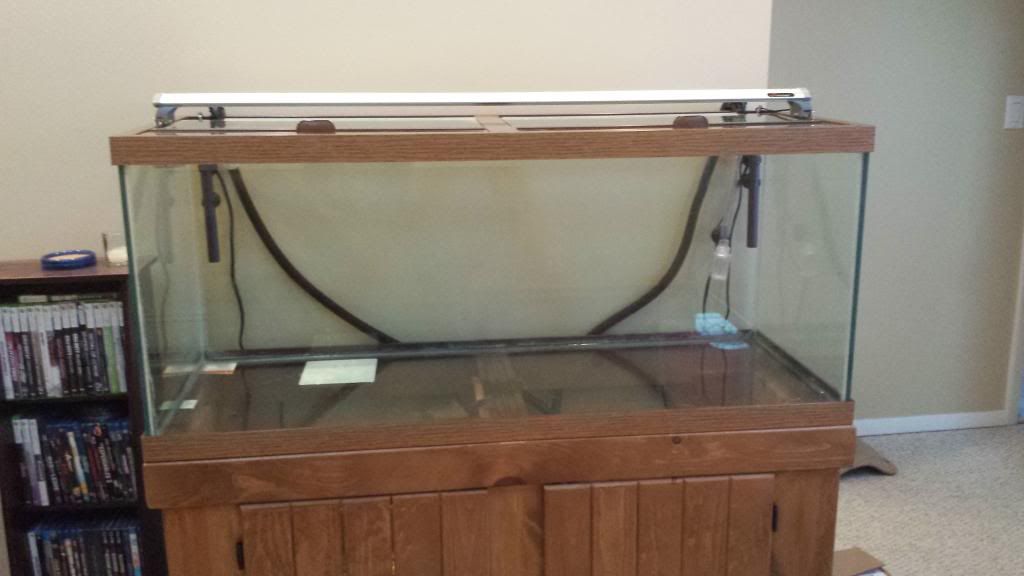 CO2 Equipment
Building up the substrate for a hill on the left side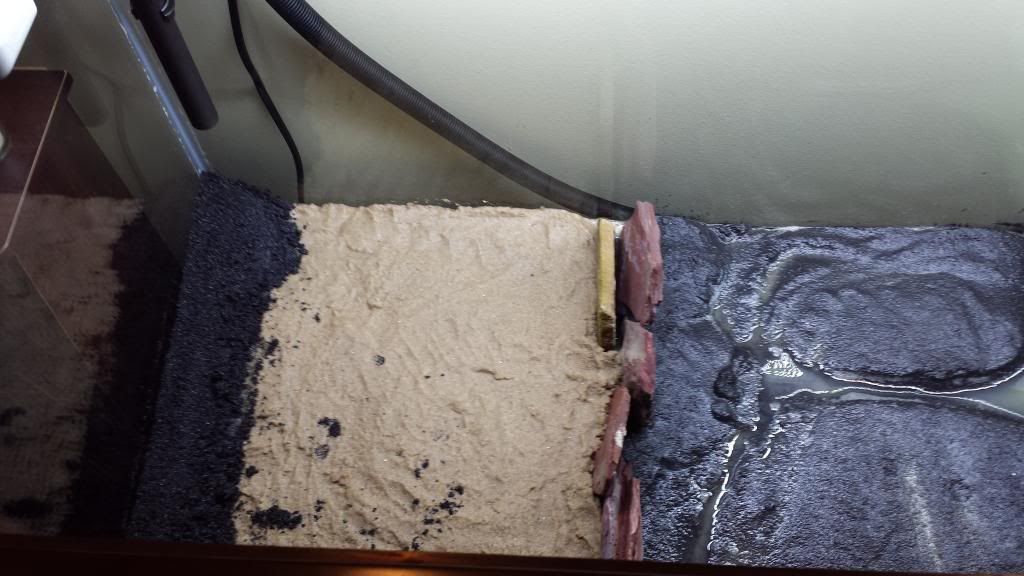 Front view
Built a slope in the rear of the tank as well. This hill will eventually hide the air line and air stone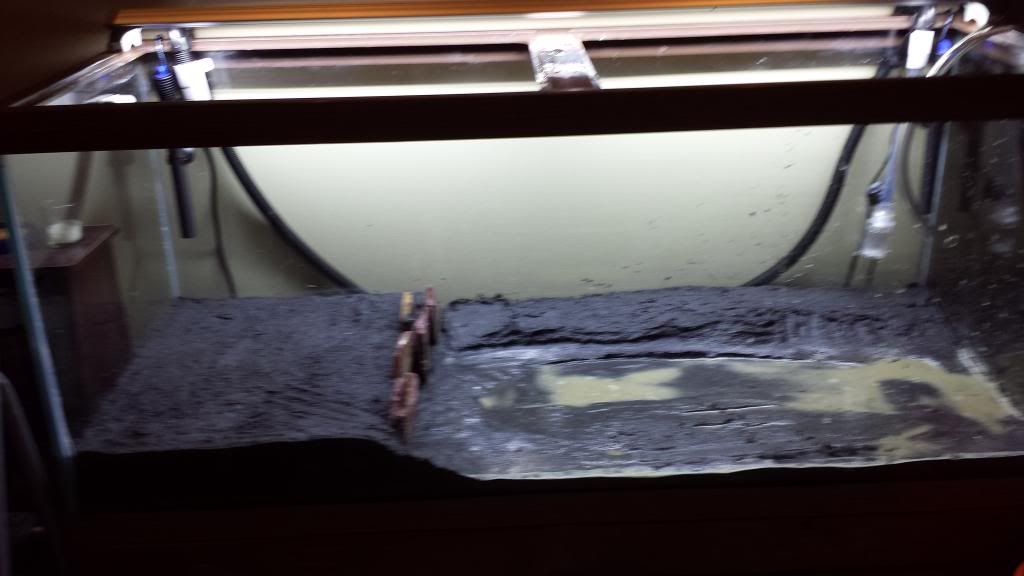 Added a bunch of driftwood, plants and some water
Filled the tank. Damn playsand or possibly the flourite sand just wasnt rinsed enough. (Or both)
After a few days of the filter running, lights, co2, and some water changes and water clarifier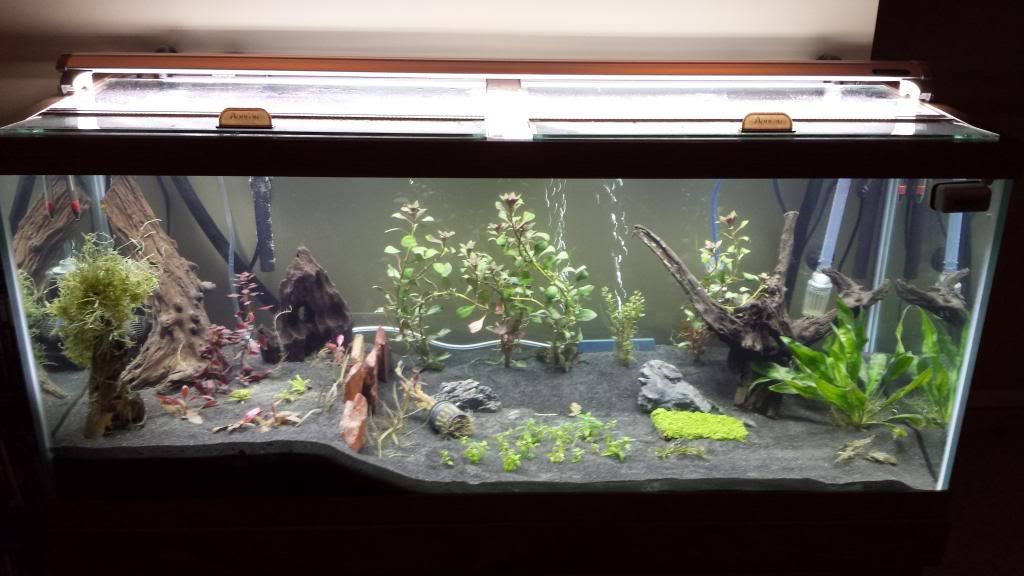 After a 50 gal water change and some serious sand cleanup (the sand is SUPPOSED to be black....)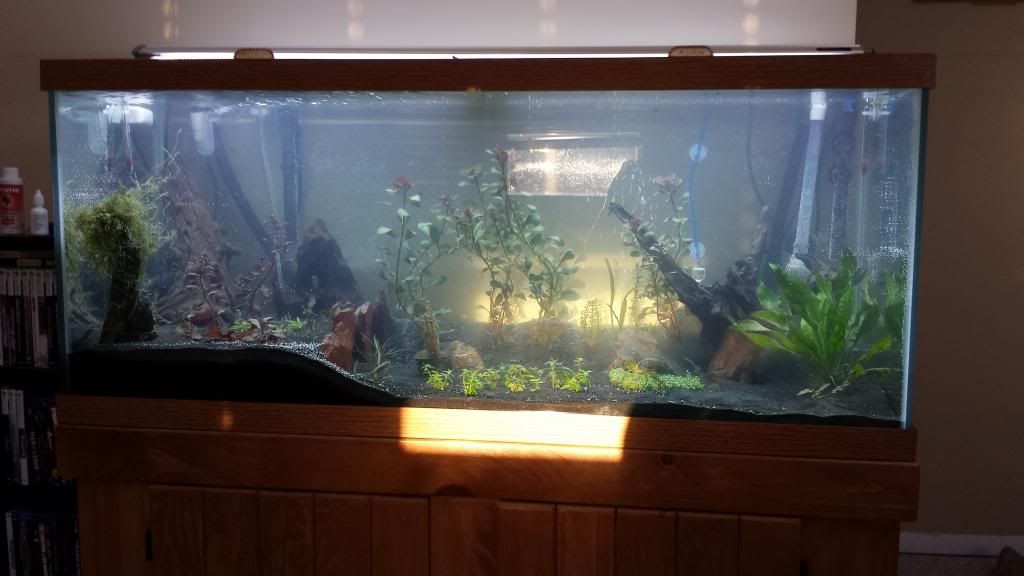 I may relocate some plants and I also got some seiryu stone to add in, but am not happy with what I just got from a seller on ebay, so its probably going back. More to come as tank progresses and fish get added
ENJOY!