Changed this former cichlid tank into a planted tank several weeks back. Lighting is 6x55watt pc 2x10000k, 2x6700k and 2x9325k. Filtration is provide by a XP3 and wet sump. 1200gph Hurricane overflows, Magdrive 9.5 return pump. CO2 is a 10lb alum tank with mostly Rex Griggs parts. Diffuser is a Rhinox 5000. Red Sea drop checker. Ferts are Greg Watson N and K, P from Fleet, micros from CSM-B and Flourish. Also does a little Excel. Substrate is Prochoice Soilmaster. Hardscape is some "I found it wood" and a couple of "I found it rock". My photo skills are poor. Also I plan to scape this in a few months when I see what likes to grow good and I get some ideas. I plan to add some cherry shrimp to this tank soon. Comments and advice welcome.
When I started the tank a few weeks ago
Now with more fast growing weeds

Hurricane overflows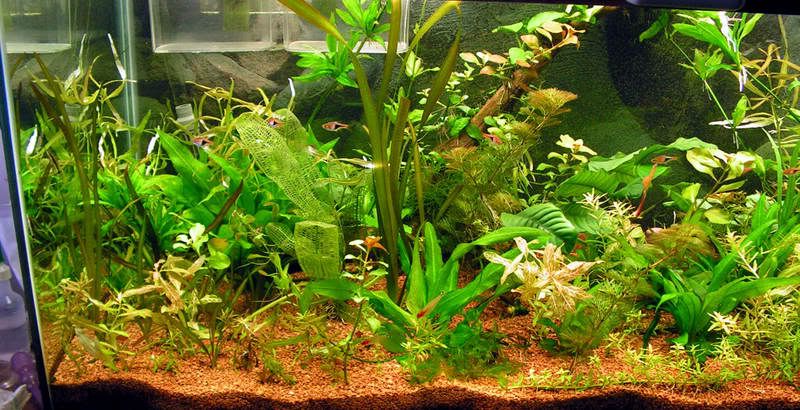 Weed Pics and Lily pipe
Diffuser with powerhead above it.