This 55g is my first real try at a planted tank. I set up a 10g a while back with some plants and shrimp but snails eventually took over and so I pretty much gave up on it. My tank currently:
Equipment:
Standard 55 gal tank
2 x 48" T5HO and 1 x 36" T5HO with decent individual reflectors (all 3 are
Sunblasters
)
2 x 6W LED
"Moonlights"
Hydor Professional 350
5lb CO2 tank
Aquatek dual-stage regulator
DIY Rex Grigg reactor
Elite Heater (not sure watts, soon to be changed to a DIY inline)
SunSun JVP-110 powerhead
(not currently in use, too powerful)
National Geographic aquarium sand substrate (with some river stones mixed in) - about 4" in back right corner sloping to about 1" of river stones on the far left
2 small clay pots with MGOCPS capped with 1" of PFS
Custom stand and hood (work in progress, please don't be too harsh :grin2
My light/CO2 schedule:

Fish:
4 clown loaches
3 angelicus botia
1 "hitchhiker" yo-yo loach
4 albino corys
1 female BN pleco
1 zebra pleco (not sure on ID or if it's even still alive, haven't seen him in a long time...)
~15 cardinal tetras
~15 rummynose tetras
2 angelfish
1 male american flag killifish
Plants:
Nymphoides aquatica - Banana plant
Anubias bateri "Nana"
Microsorum pteropus - Java fern
Vallisneria americana - Jungle val
Aponogeton madagascariensis - Madagasgar lace
Nymphaea stellata - Dwarf lily
Nesaea pedicellata "Golden"
Hygrophila pinnatifida
Rotala macrandra
Echinodorus osiris - Melon sword
Echinodorus red flame - Red Flame sword
Cryptocoryne wendtii "Green"
Limnobium laevigatum - Amazon frogbit
Ferts:
Currently trying to dose EI using pre-mixed NPK and Micro solutions from
ThePlantGuy
. I'll soon be switching to making my own solutions using dry ferts.
I'll add a post later on about my water parameters and my target nutrient levels.
Time for pics!
01/05/17 - modest start
01/08/17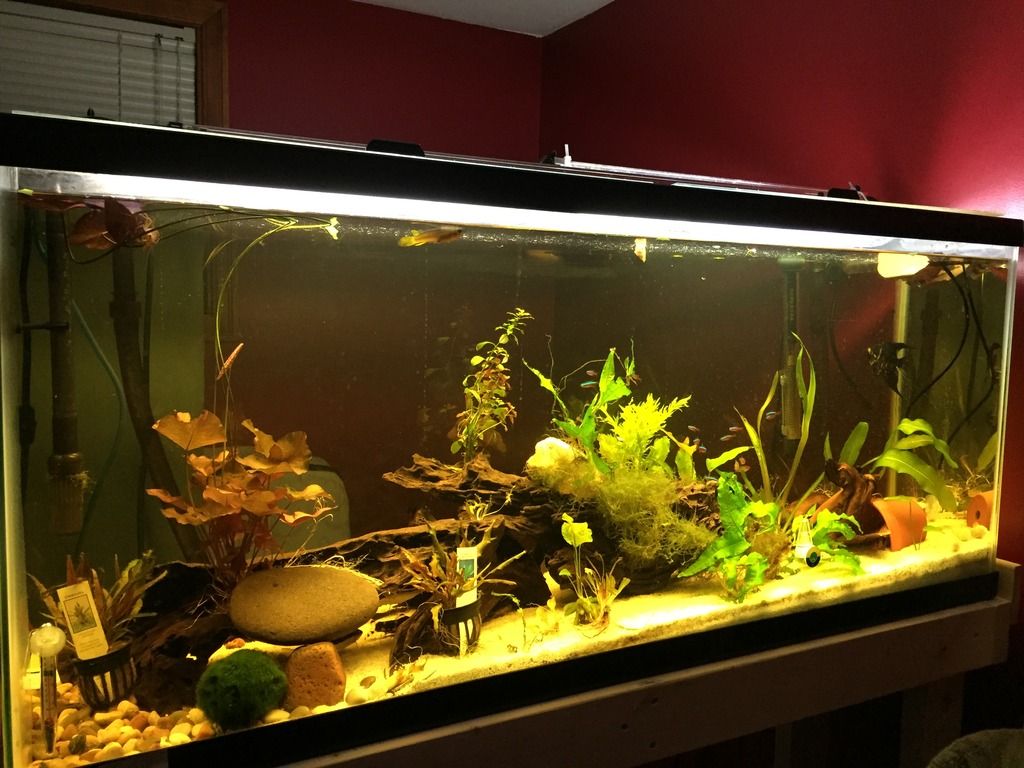 01/16/17 *Day 0* - decided to move the tank into my living room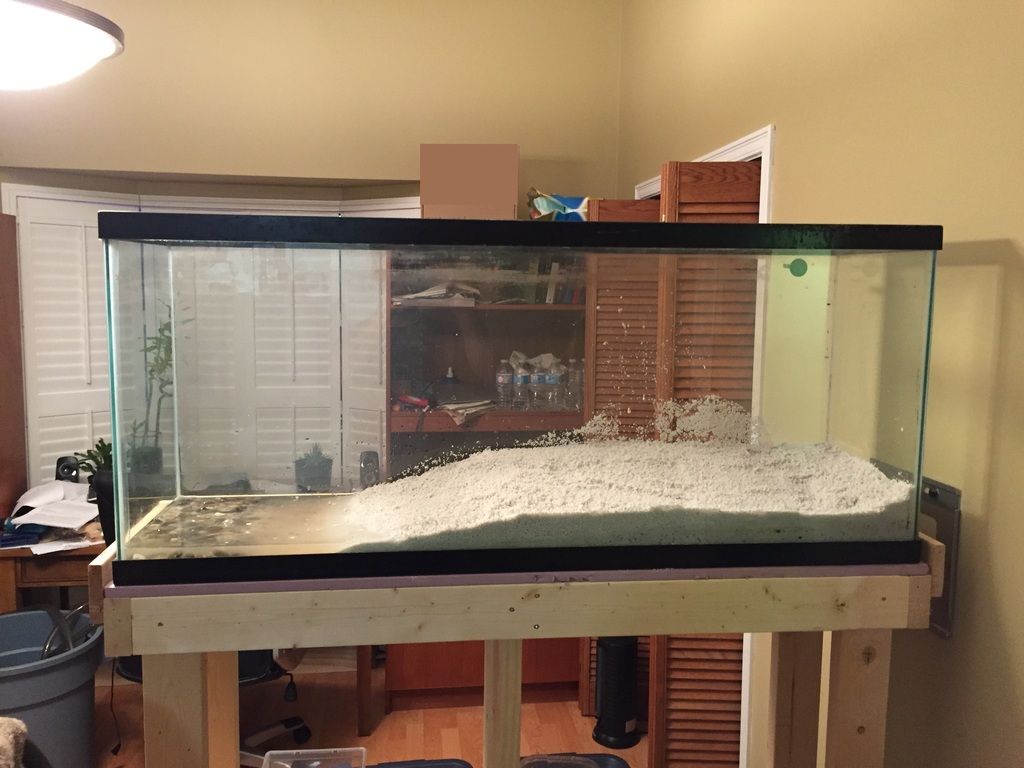 Day 1 - still a little cloudy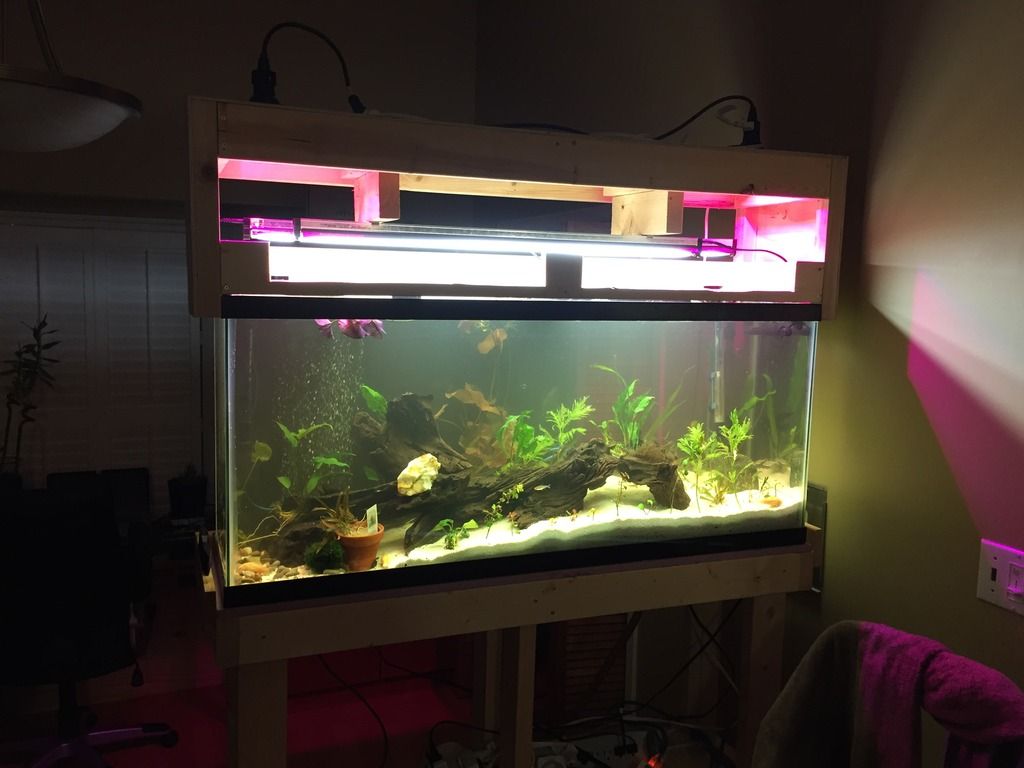 Day 2 - "moonlights"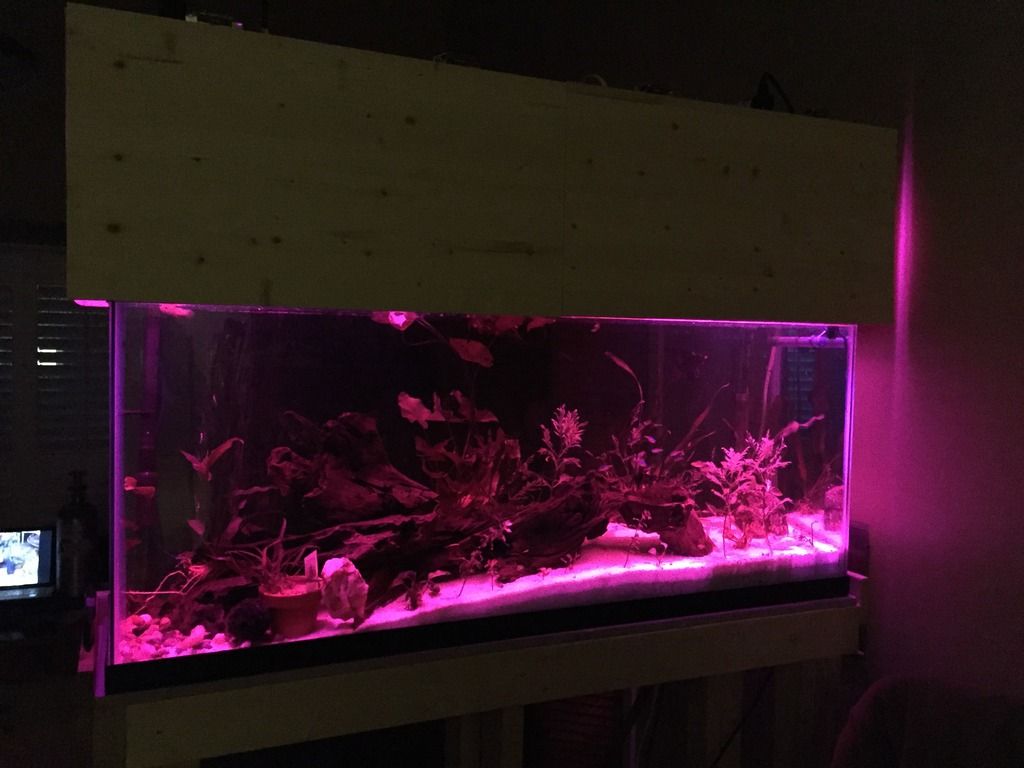 Day 4 - cleared up