Discussion Starter
·
#1
·
I orginally posted this on the UK Aquatic Plant Society forum...so apologies if you have already seen it.
This is the smaller of my two display tanks. I just set this up last weekend:
45"x32"x30" approx
Lighting: LED lighting (Pacific Sun Metis).
Filtration: Eheim 2180
Circulation: Vortech MP10 ( maybe add another when I can afford it)
substrate: ADA Amazonia, dennerle and unipac black sand/gravel, tropica.
CO2: injection via TMC1500 diffuser
UV: Vectron 600
Hardscape: Manzanita wood and boulders/pebbles.
The empty tank in situ: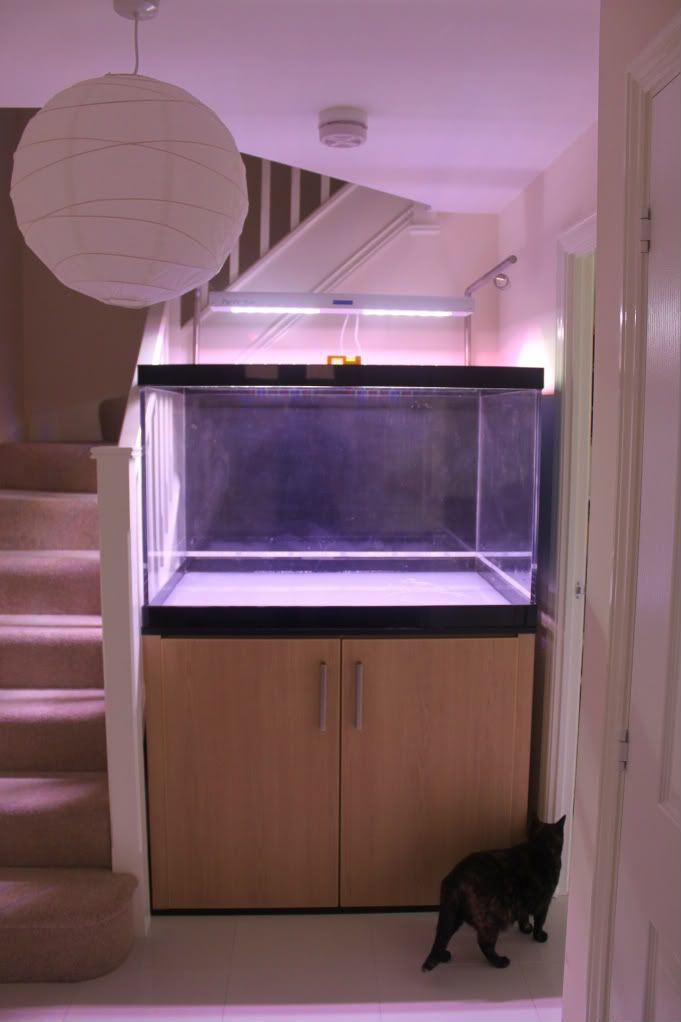 Starting the scaping: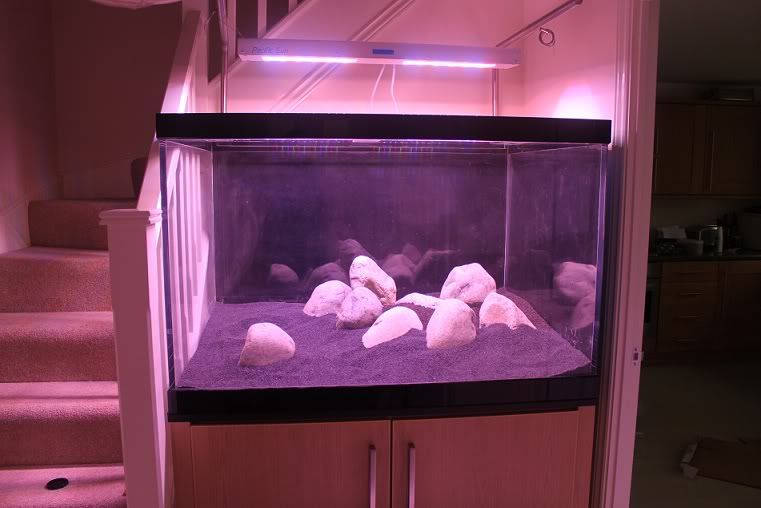 The "looking a bit iffy" stage: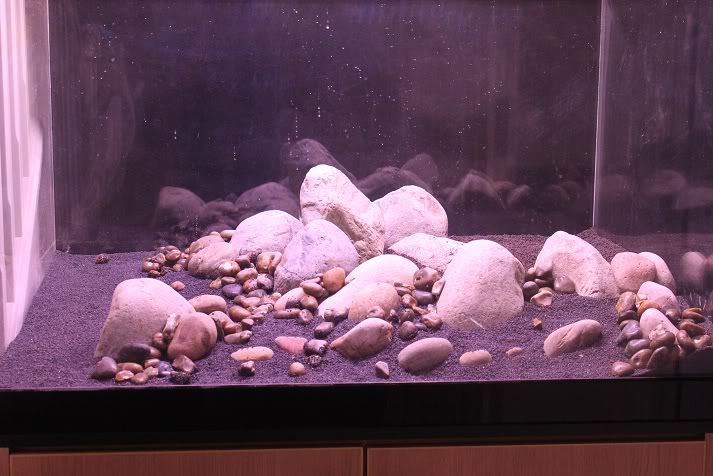 Positioning the branches:
The tanks planted and filled: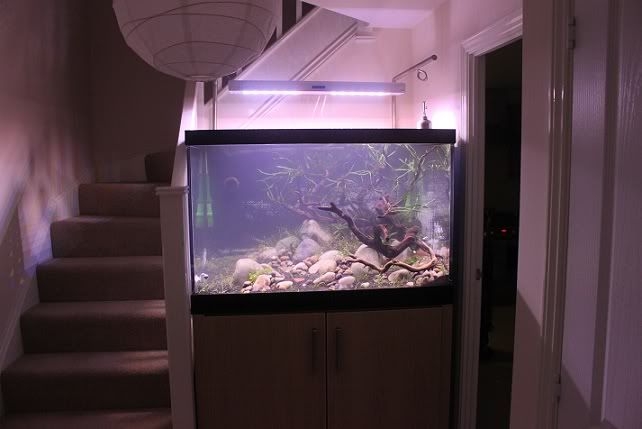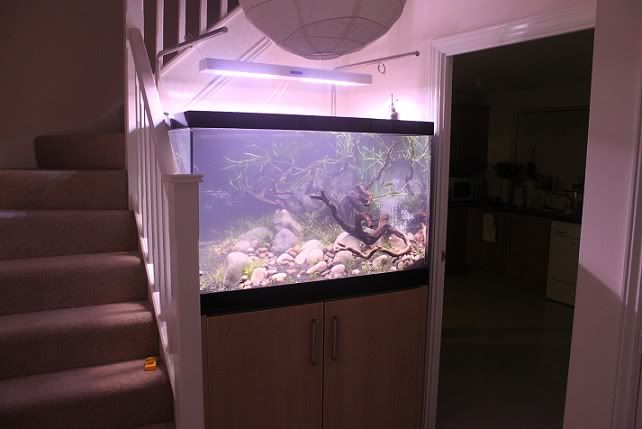 Now just waiting to settle in and grow.
PAR readings are good, the LEDs are reduced to 80% of power and producing ~40-50 micromols at substrate.
Fauna:
M.praecox "Pagai" F2s
M.sexlieata "Kiunga/Blaurucken"
M.muccullochi "Skull Creek"
M.pygmae
G. kabia "Paro Village"
C. alleni "Sirwio"
Prolly a few SAEs and thinking about corys... maybe.
Hope you like. :smile: