Discussion Starter
·
#1
·
Hello TPTers
About three years ago I bought and set up a 65g aquaplantarium and have recently gotten the itch to try something new. After a year plus of research on terrariums and paludariums I gained enough ideas of what I wanted to accomplish. Although I love the design of the tank it does provide some unique challenges to overcome.
It will be a paludarium with about 7-8 inches of water. It will have a false bottom that will be filled with lava rock for added biological filtration as well as for support. This will house the heater airstones and a pump to power a river running through the land section. On either side of the river will be 2 planters that will house some terrarium plants. Along the sides of the false bottom will be Hamberg matten filter.
Then lava rocks and driftwood will be piled along the sides of the false bottom to give the impression of a cliff face. I am making a custom background as well out of clay. This will have additional plants and mosses growing in it. The water portion will have a sand portion and a portion with ADA soil.
Over all I want to give the impression of an eroded riverbank in a tropical forest. It will house vampire crabs for sure. Some kind of shrimp or maybe cpo's and most likely clown killies and kuhli loaches.
I will up load photos to track my progress.
Bump: Here are some shots of the old tank.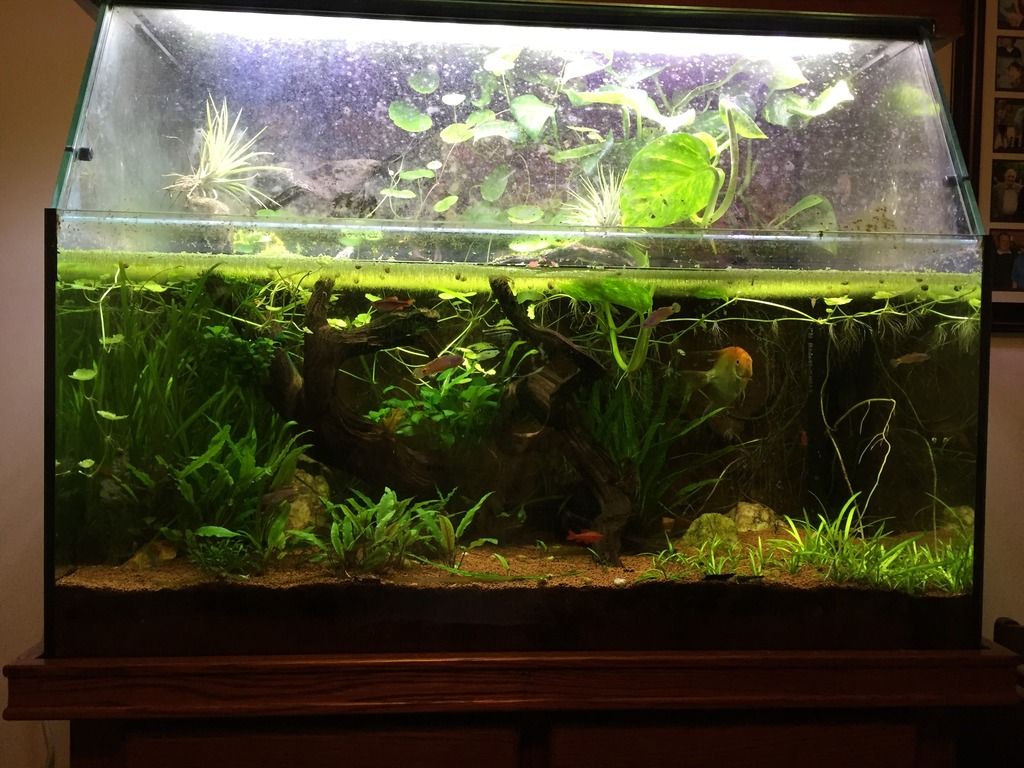 Here is the background it came with, I have tore this out. Hopefully the new one looks better.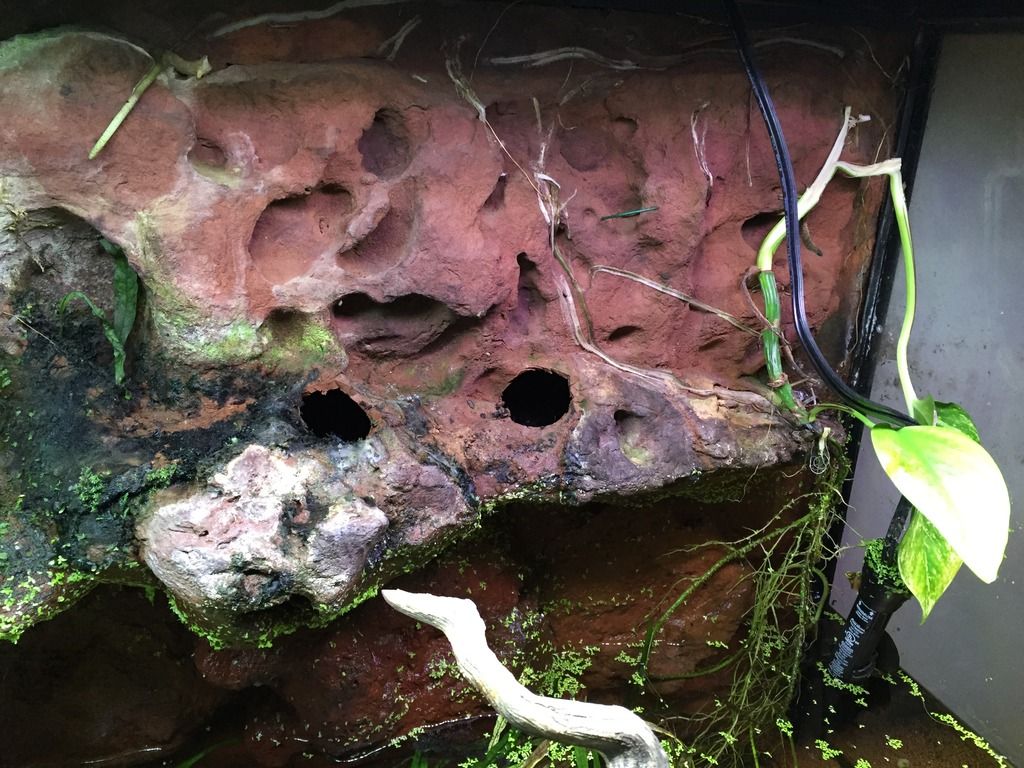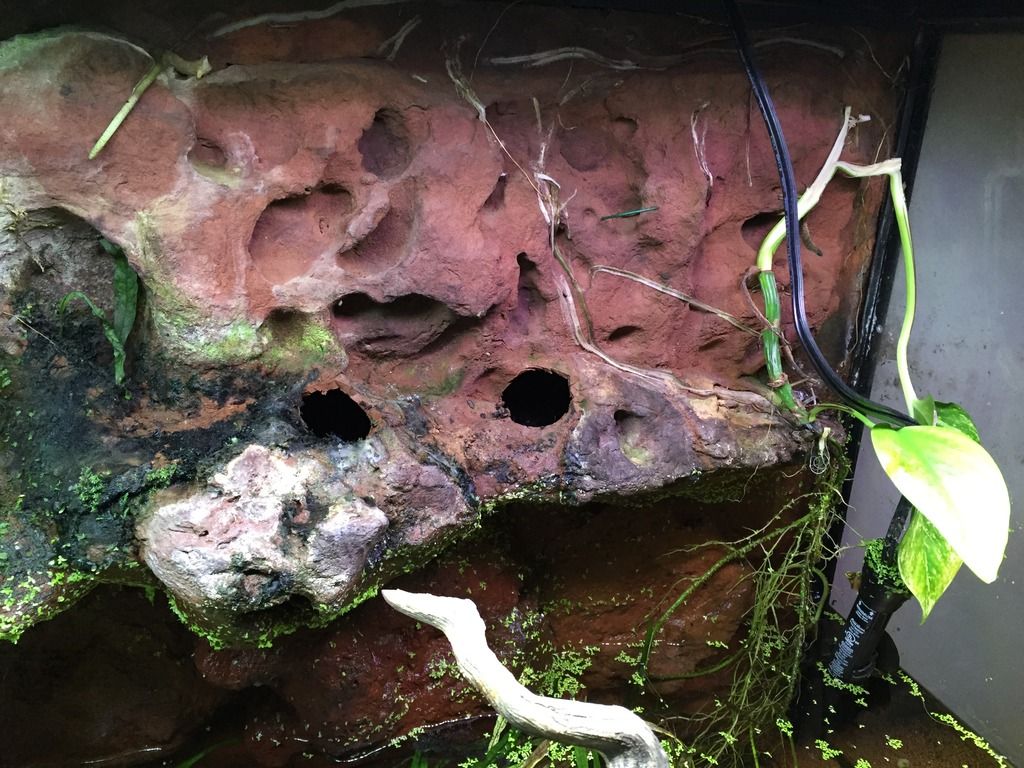 Bump: Video of old tank
https://www.youtube.com/watch?v=ZOu3_pyeIog