Discussion Starter
•
#1
•
My old planted tank reborn! Started this journal 4 weeks into it so this post is catching up a little. Last time this tank had plants in it (2 years ago), I had serious algae issues and gave up. This time I'm trying to do it the right way:
65 AGA tall
110w 9325k PC + 75w 8000k T-8 (approx 2.9 wpg)
XP3
magnum 350 running pleated cartridge
pressurized CO2 with modified Rex reactor
koralia 2
flourite, eco complete, & plain gravel (50/20/30)
EI dosing+excel
I had full blast CO2 & EI going before I put plants in. I planted about 60 plants all at once.
So far 4 weeks into it I have a little bit of BGA, diatoms, and hair algae. They are all pretty small amounts and I have been able to manage them with cleanup kritters, excel, H2O2, and cleaning. The ottos and BN pleco have been great for the diatoms. I may have to hit the hair and BGA with a blackout if they get much worse, but for now I'm focusing on growing healthy plants to hopefully beat those out.
Plant growth is good and so far the only plant I haven't been able to grow is lilaeopsis. Oh well, I chucked it for some dwarf hairgrass which is already starting to grow and hasn't gotten the algae crud (yet).
Flora:
Ludwiga, rotala, melon sword, kleiner bar sword, hairgrass, bacopa, pennywort, vals, lotus, and a few others.
Fauna:
2 full grown angels, 4 otto's, BN pleco, 2 SAE's, 1 opaline gourami, 12 amano, lots o MTS.
Thanks for looking!
Week 1: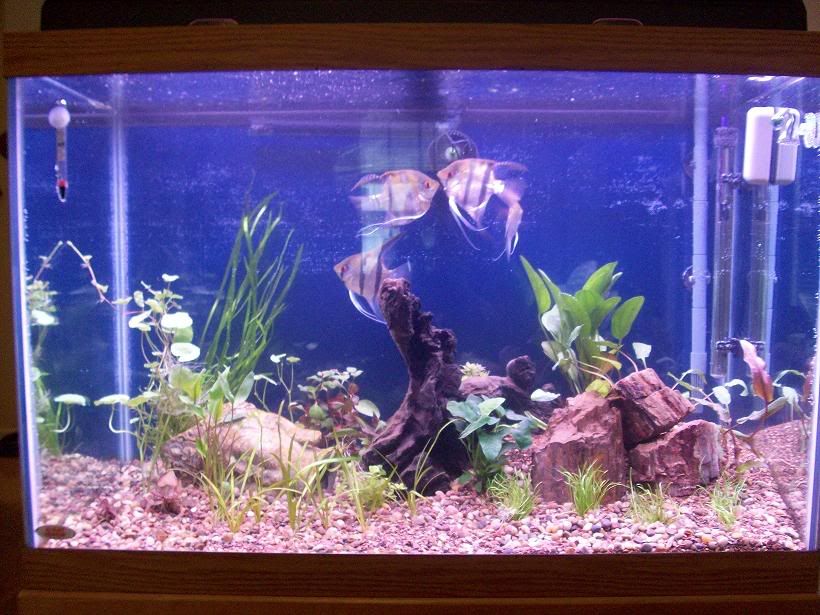 Week 2: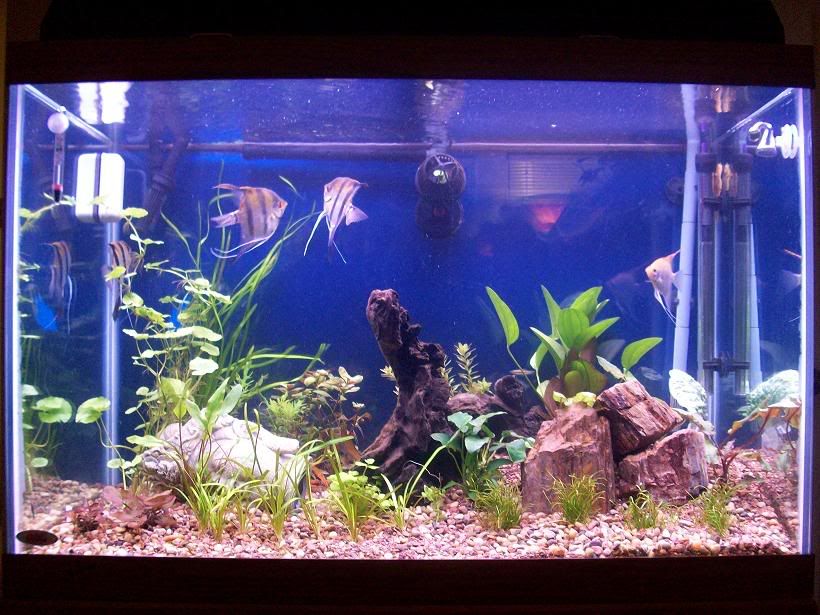 Week 4. Rearranged a little, added some more bacopa from LFS and added 60w more light: