Tank shot as of 2/26: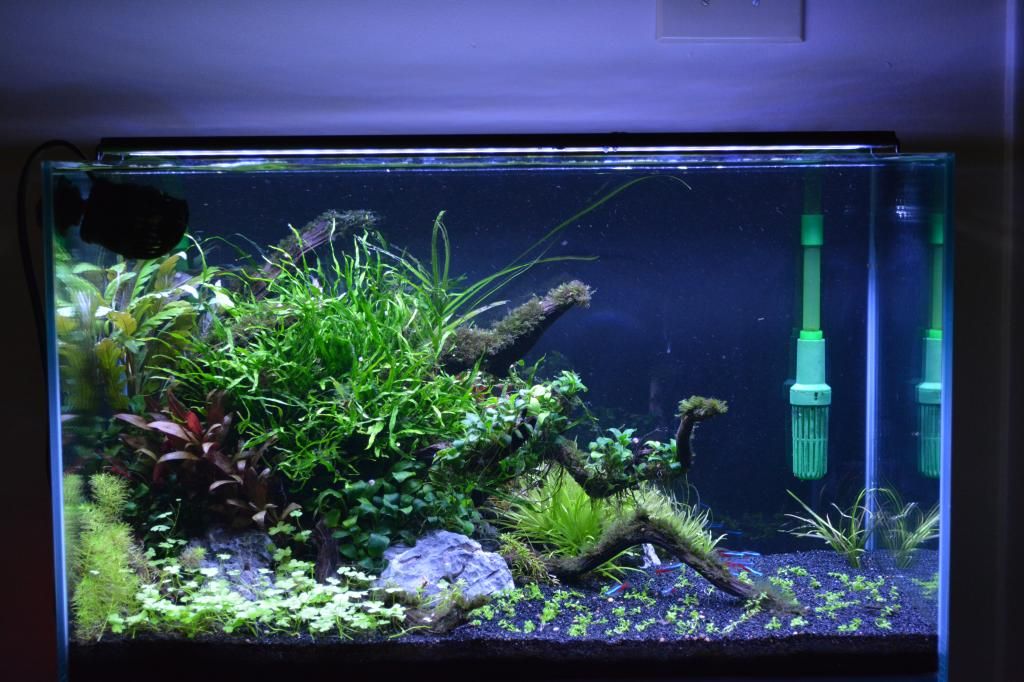 I recently bought a rimless 12g long aquarium that I've absolutely fallen in love with, so I broke down and bought a Mr. Aqua 60P. I know, another tank... will I ever be satisfied? :icon_roll
After being inspired by multiple individuals, I've decided to make this into a nature style aquarium that will be somewhat low tech.
Specs:
Mr. Aqua 60P aquarium
IKEA Besta stand
24-36" Current Satellite LED+
Aqua Top 200 canister filter with UV sterilizer
Black Diamond blasting sand
Weathered Manzanita branches
Fauna:
2 German blue ram
6 neon tetras
10 pygmy cories
7 otonoculious
Flora:
Blyxa japonica
Needle leaf java fern
Anubias nana 'petite' & 'micro'
Mini pellia
Rotala rotundifolia
Dwarf hairgrass
Hydrocotyle japan
Fissidens fontantus

8/24
The scape first being set up...
Adding sand and rocks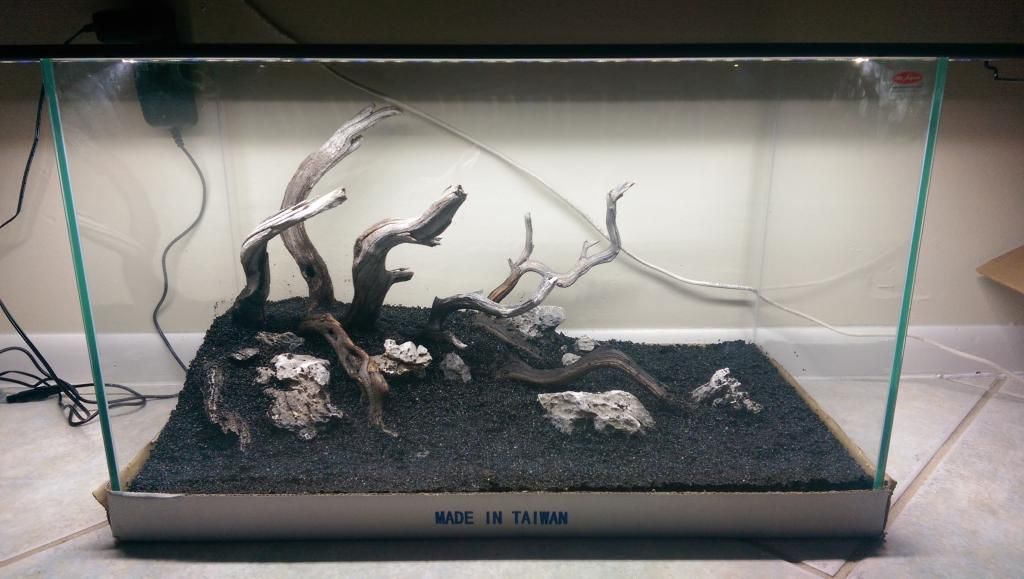 Planting done!