Around Christmas last year I had expressed my interest in getting a new aquarium that had more width than my 55gal. I absolutely hated trying to come up with an aquascape for a tank thats only 11 3/4" wide. A friend of mine had purchased his 120gal from a Factory Direct type of place for $175 so I thought I'd give them a shot and see what they had to offer. I found my prize, a Cube tank of 24" L 24" W 24" H. The price was right and I almost bought it myself but my brother opted to buy it for me for Christmas. So there began the journey of the 60 Cube. I had my boss go pick it up in Detroit and bring it back to me since he was going to be there anyway. He kept telling me how huge it was, but I couldn't quite grasp how it could
possibly
be that large. When I got it, I finally saw what he meant. Its bigger than you think. Much larger than you'd expect a 24" cube to be. So!
Here it sat while I built the tank stand.
Rather unfortunately I lost the memory stick in my Digicam in a rather/quite drunken state at the New Years party... so... I have NO pictures of the tank stand construction. I am pretty angry about it too since it was a big part of my plan for the photo journal.
This photo of the test fit is all I have that shows the tank stand between stacked lumber in the garage and completion. Could I have picked a worse time to snap a picture... that Lady on TV looks a bit frightening :eek5:
Now as you'll see, the scenery changes in the rest of the pictures. Due to some family issues... mainly my parents separating... I was forced to move out of the house and into an apartment. Its not so bad, I can say I'd rather be living at home still saving up a down payment on a house... But thats water under the bridge by now.
Here I am checking the parameters of the tap water at the apartment. Pretty much the same as home.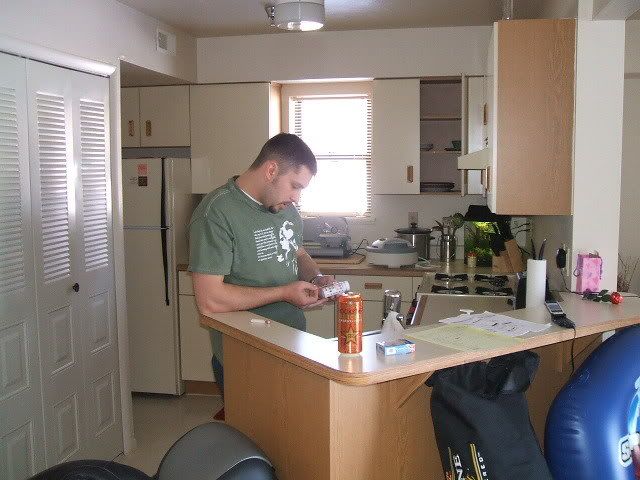 Here the tank stands in between the new couch and loveseat I bought for the apartment. Its now been over 2 months since I acquired the tank at this point. You can see I have the stand and canopy built and PolyUrethaned to seal out moisture. Both were built from Birch Plywood.
Closeup of the tank still empty.
Finally got settled in to the apartment and I decided I was gonna get the show on the road. Its now been almost 3 months since the tank was purchased. and I finally got my Tahitian Moon Sand. Here it is with 1 bag.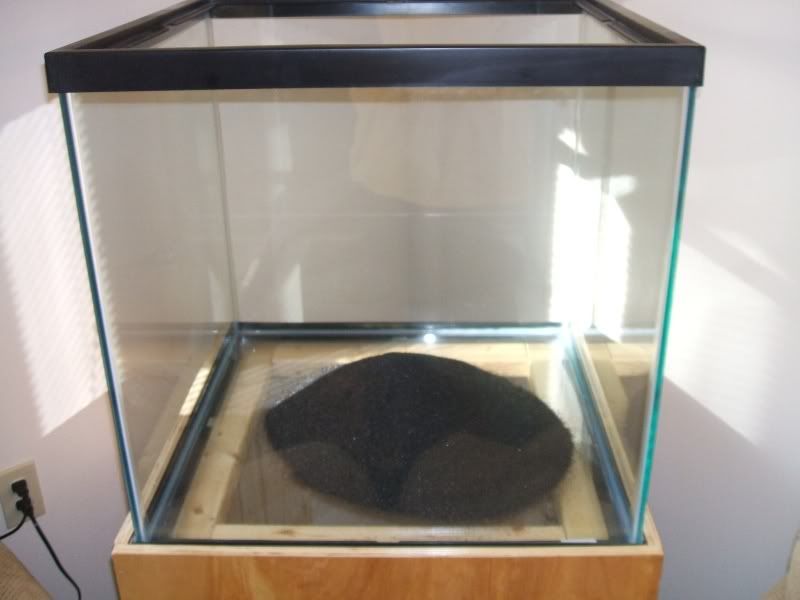 And here it is with 4 bags all smoothed out.