Edit: I decided to turn this into my official journal. Since there is another thread, reference here:
http://www.plantedtank.net/forums/photo-album/41454-custom-tank-start.html
It's kind of soon to do an update on either of my tank but I wanted to do SOMETHING for my 1000th post! I finally have a title that matches me (emphasis on the "wannabe" part) so I figured I could show this: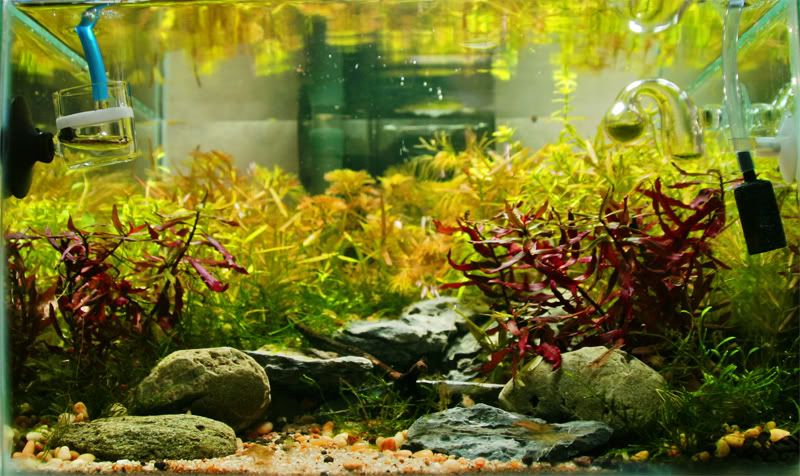 The 5gal is coming along quite to my liking! The effect made by rotala--> Cabomba furcata, plus the DEEP dimensions really pull my perspective ideas how I envisioned them! Can't wait to get the plants reddened up and into better trained shapes.
roud:
The shrimp also seem to be doing very well in here!
I finally rigged my pressurized CO2 to both set ups, so I've got that air stone in there in case of emergencies until I find the sweet spot where I get the max CO2 without bothering the shrimp.
Hope you guys enjoy! Oh, and for those who saw the Chinese Kung Fu movie "Hero," a little fan service: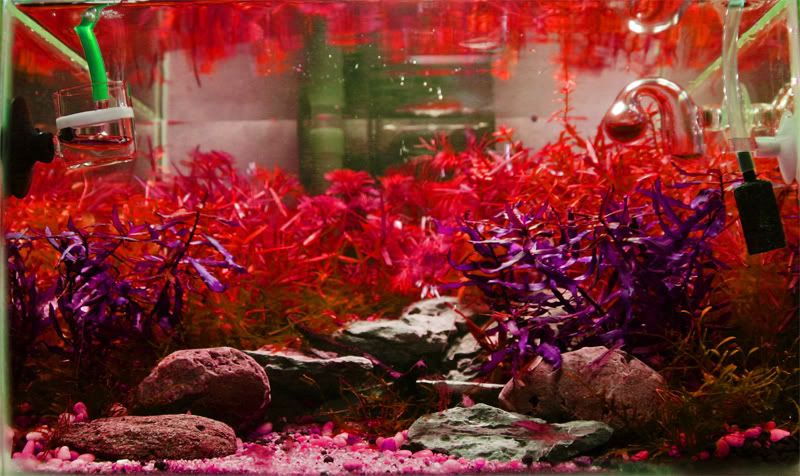 Some day :hihi: