Discussion Starter
•
#761
•
I decided I wanted to try RCS again, and I figured with the abundance of subwassertang, this might be a great tank to try them in. So I picked up 3 and got a 4th shrimp (that is sort of clear or maybe yellowish with stripes) for free. Here they are drip-acclimating to their new home (I haven't been able to get a good pic of them in the tank....mostly because I can rarely even find them):
And the snails are back! GRRRRR (as much as I love snails as planted tank inhabitants, I do not appreciate them gumming up the works!)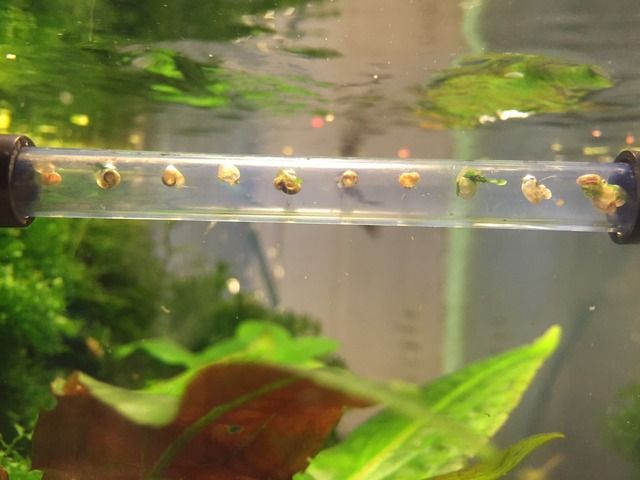 I decided to remove the spray barand just angle the outflow up. I try to keep up surface agitation to keep down the growth of the floaters which were trying to take over again with the reduced surface agitation because of the snails at the outflow (I removed some duckweed after these photos were taken)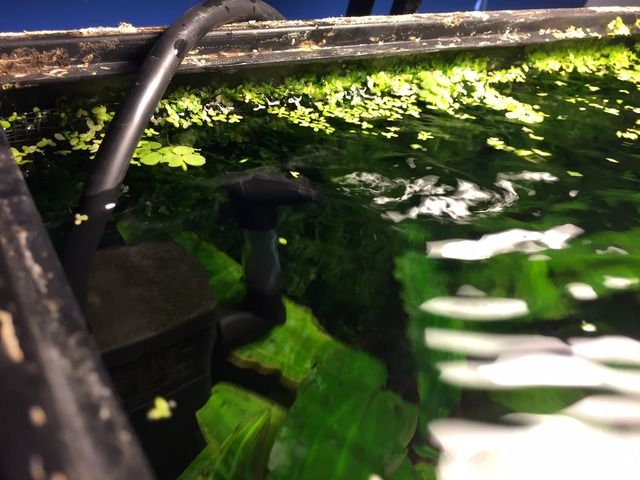 And a FTS
Crypts are getting huge, I'm thinking of removing the one on the left (and putting it in the betta tank), and shifting one of the 2 huge ones in the center a little to the left, but not as far as the current left-most plant is.