Update 10/2/2011
Ok, filter has been stocked with 40x Bio-stars from my angel tank for a couple of days now, so I went ahead and put fishies in (plus the temp tank where I was keeping them no longer has power where it is, so I figured I'd go ahead and drop them in).
I noticed when I pulled the top of the filter that holds the pump that the o-ring that keeps the pump from pulling in water from around the baskets instead of through them was missing a large chunk, don't know how I missed that. It must have happened before I got it, as it has always made gurgling noises and had a
much
lower output than my other new XP3 does. I ordered a new gasket kit that will arrive on Tuesday. Until then, the flow is fine and will keep the fishies alive and well.
On Friday, my LFS got in their order. The owner had ordered some "extra large" sword plants (melons, red melons, and osmocote or something like that). She had thought that extra large meant that it would have the normal sized plants she regularly gets but in a larger quantity in the pots, but when they came, they were over 18" tall, with leaves being 6"+ wide! She was quite surprised lol, but she somehow talked me into taking two of them home. I put one in my angel tank and one in with the cichlids.
I still haven't decided on that pretty rock at the LFS, $40 may or may not be worth it.
I also built a custom top for both tanks today. Just took some hardware cloth from Home Depot (it's a metal mesh, kinda like that square fencing except really small holes, around 1/3" square) and stapled it to some wood I cut to fit the top lip of the tank. It needs some fine tuning, but it should work out nicely. I also went ahead and got two of the CFLs and reflectors, will get the other two pretty soon (if I think I need it).
I also got another two cichlids on Saturday, another blue mbuna and a yellow striped one that I need to pin down the species. I tried to take pics, but they don't seem to want to pose for the camera very often (and my camera is kinda crappy, so it makes it even worse!).
Without further ado, pics.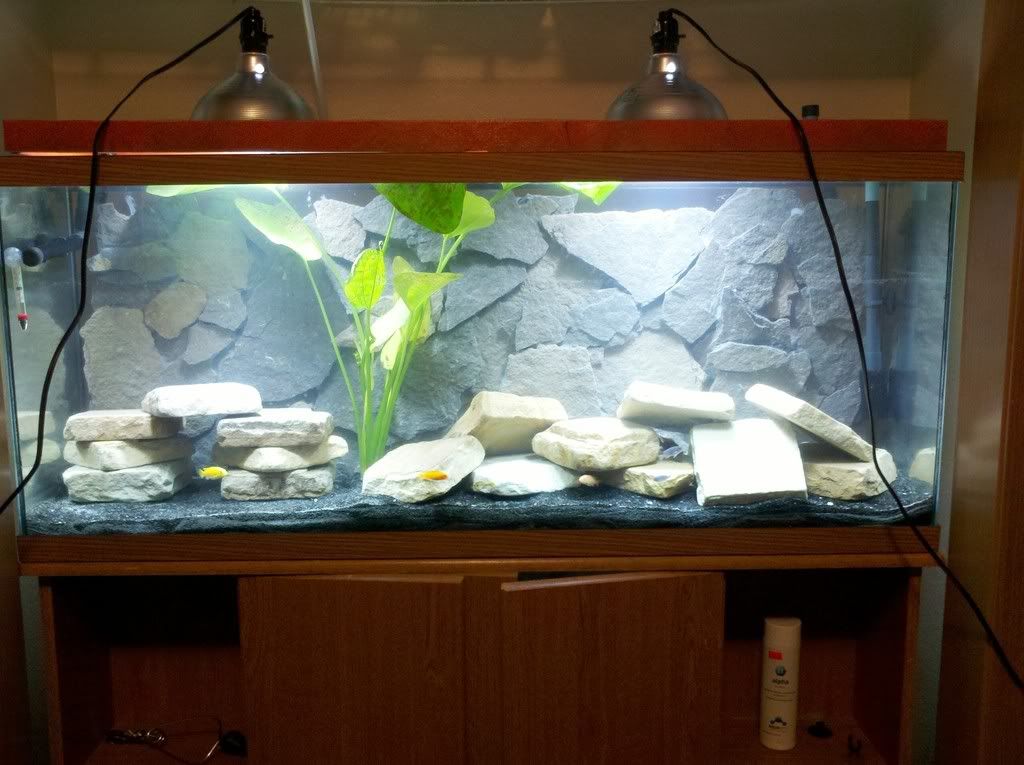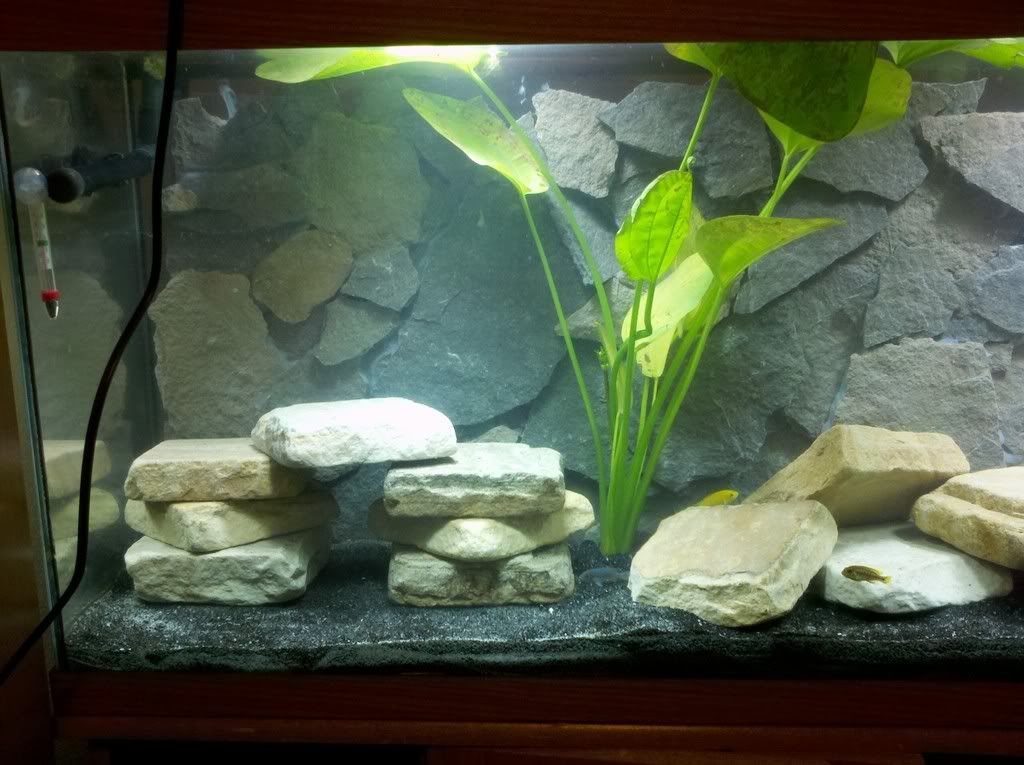 Is this pearling on the underside of this leaf?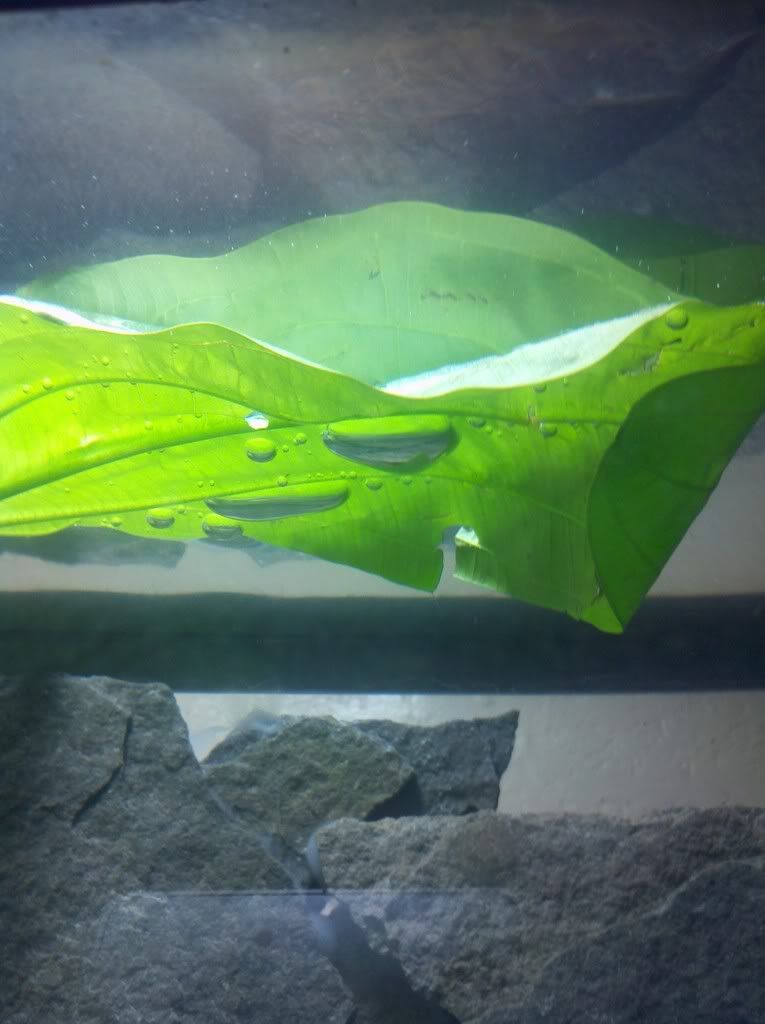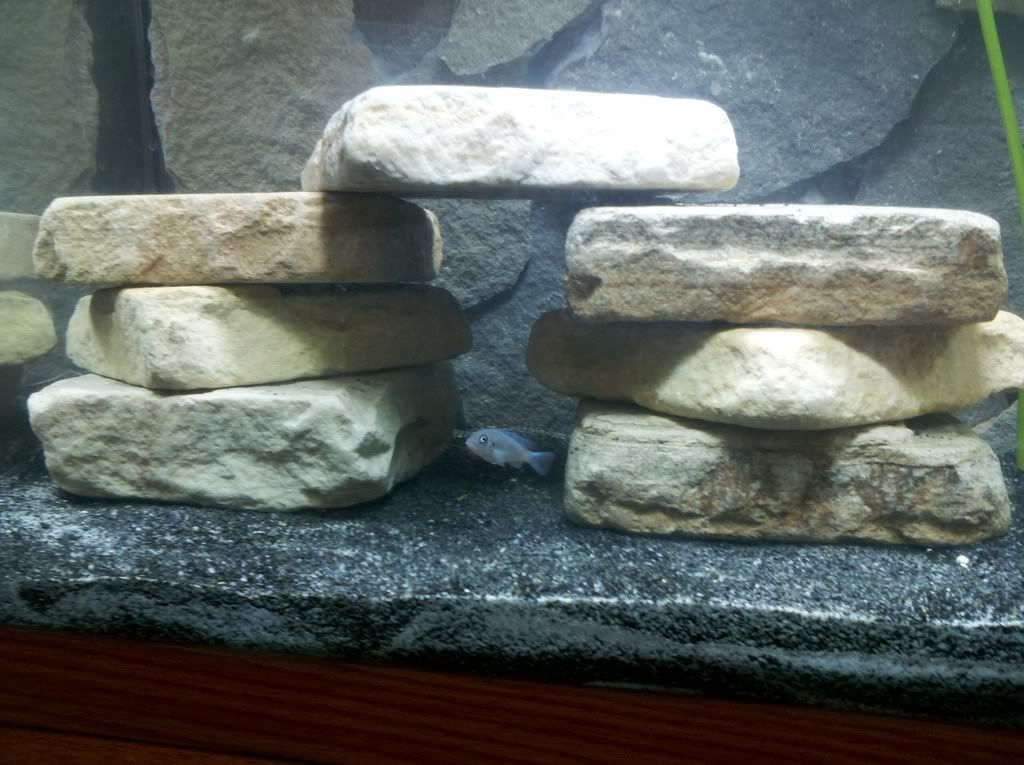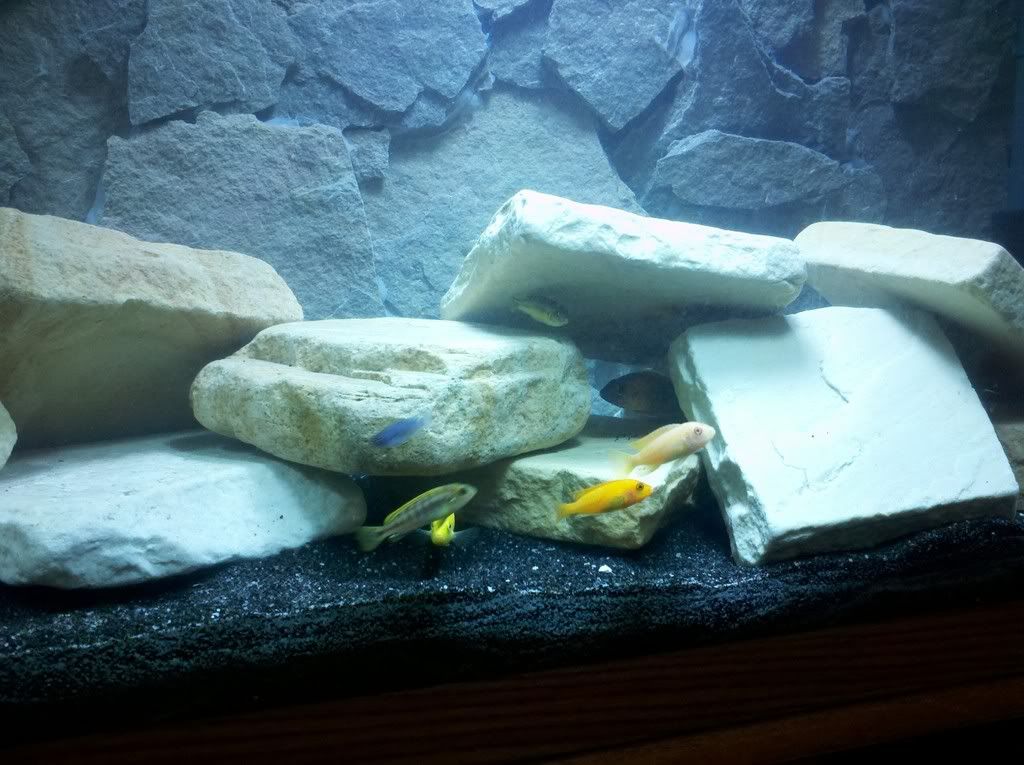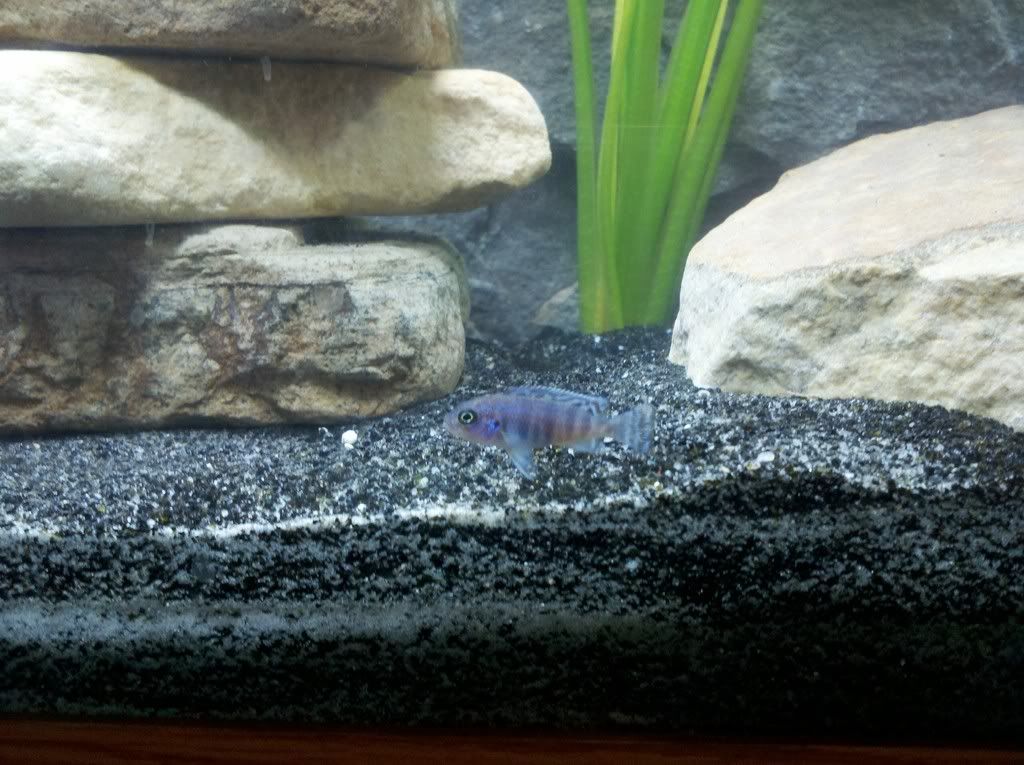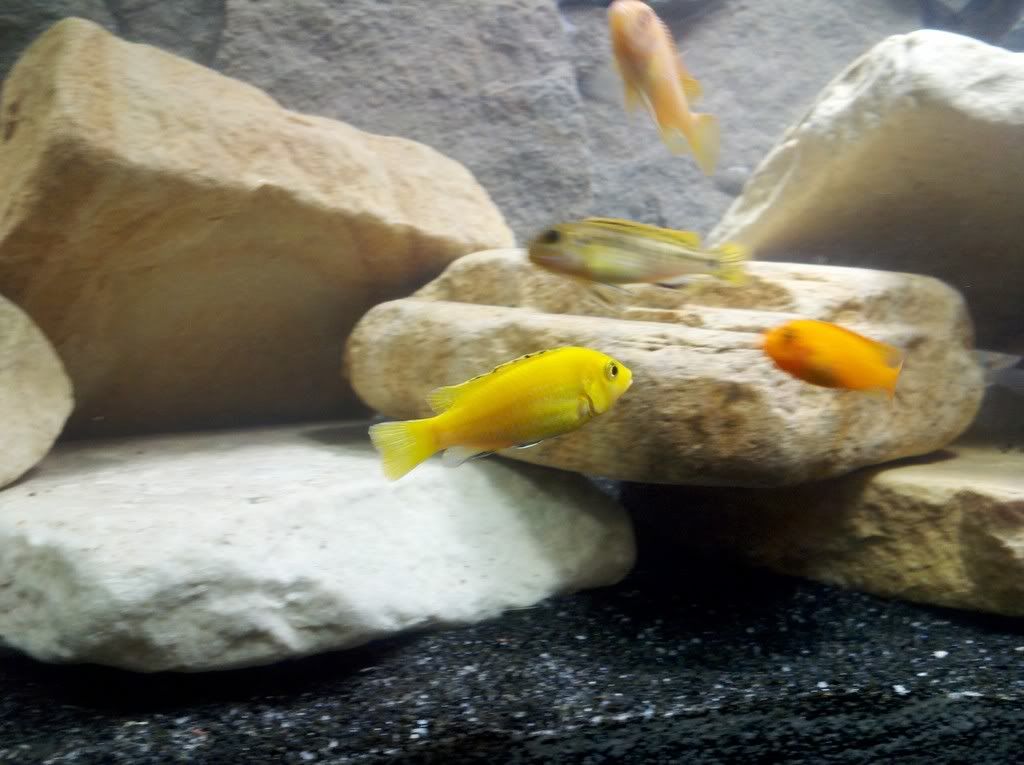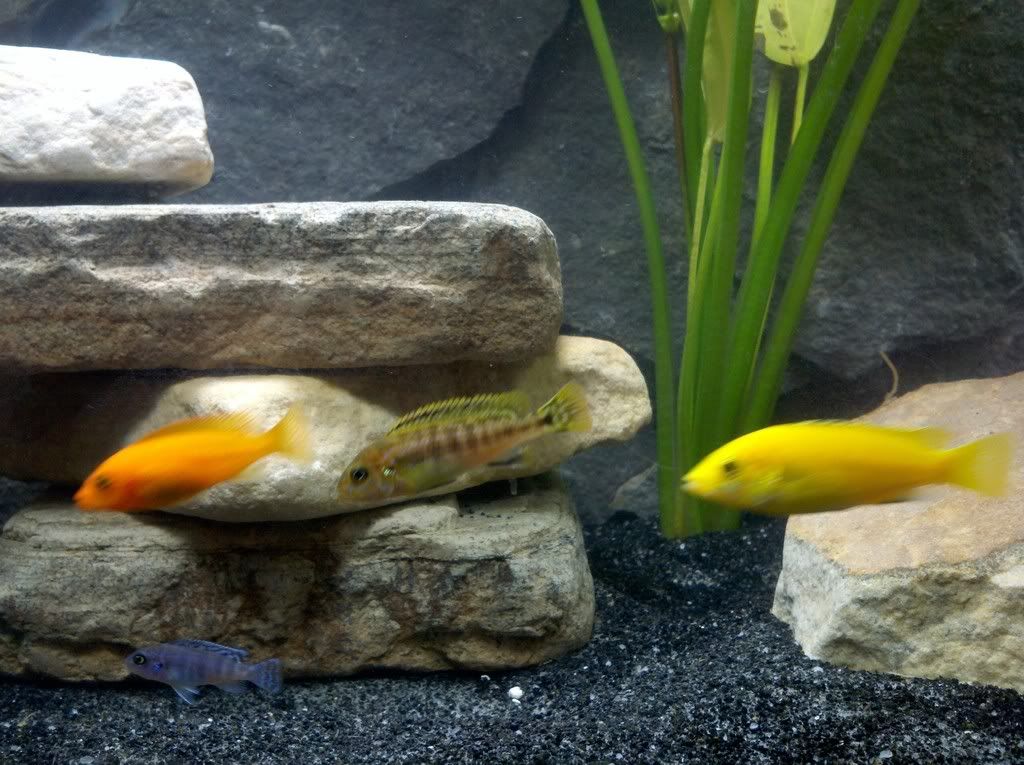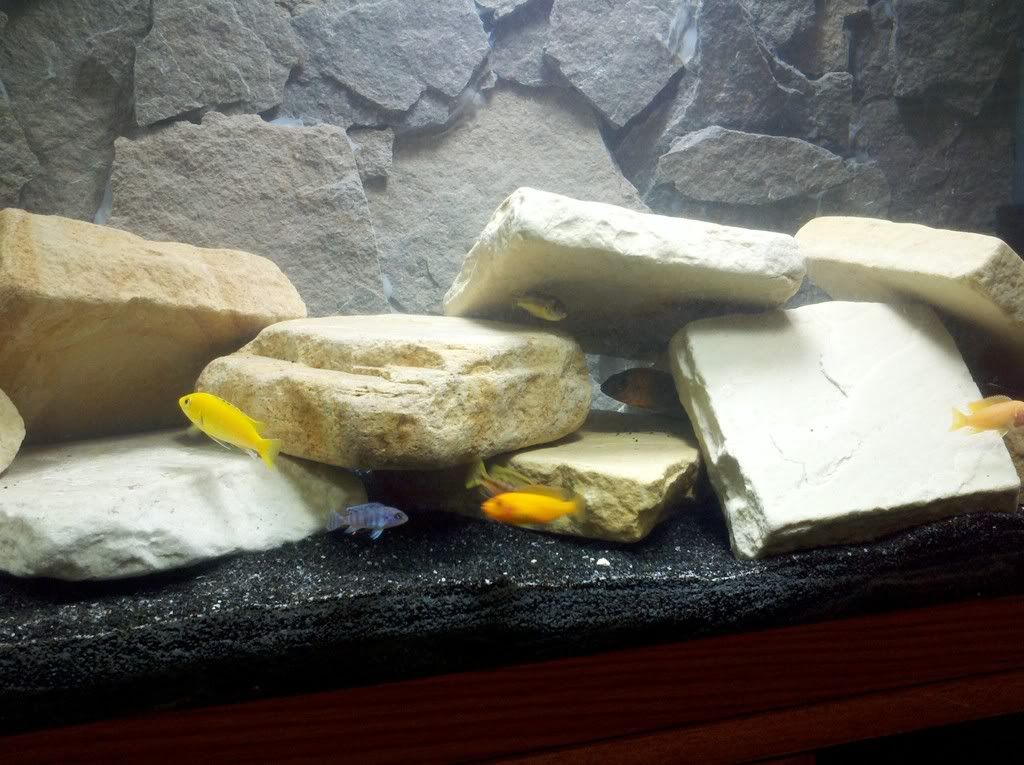 My sister will be coming in a few days and I told her to bring her camera and take some good pics, she has a $5k camera she uses for work, so she should be able to do a bit better than I can!