Discussion Starter
·
#1
·
This is my most high tech tank right now...i think.
it's a 55 gallon planted community tank.
light: 260w coralife pcs
filter:whisper 60
blaa bla bla bla....... that's all the equiptment. No co2 yet
flora:
stem: rotala rotundifolia, sunset hygro, cabomba carolina, hygrophilia difformis, ludwigia repens, l. ovalis, r. macranda, snippets of HM
rhizome: amazon sword, apongeton sp. cryptocorn wentii, jungle vals, java fern, sword plants from a tube from petsmart, taiwan nymphiodes, anubias cofeefolia(i think) Dwarf hairgrass, java moss, riccia.
i think that's all.
fauna:
1 silver angel
1 discus(red turk i think- fusqer can tell you)
pair- apistogramma cacatuides "double red"
pair- a. cacatuides "orange flash"
3 neon teras
5 white clouds
1 rainbow shark
2 pearl gouramies
2 flame dwarf gouramies
1 yoyo loach
4 ottos
2 farlowellas
2 clown plecos
2 SAE's
1 corydoras aggasazi
1 peppered cory?
2 sunburst paty
3 red platy
1 big ghost shrimp(survivor that grew to be an inhabitant)
more, i know it........
so anyway, i can't get a great scape for it, but here goes nothin.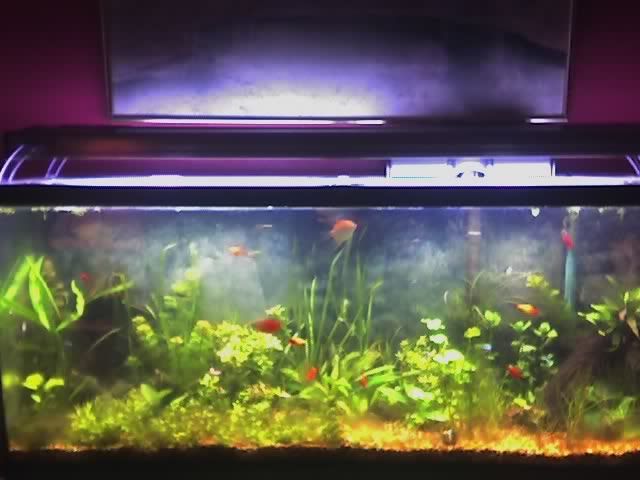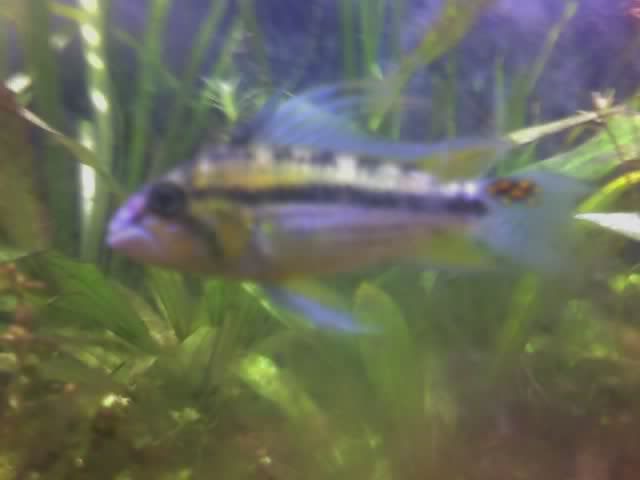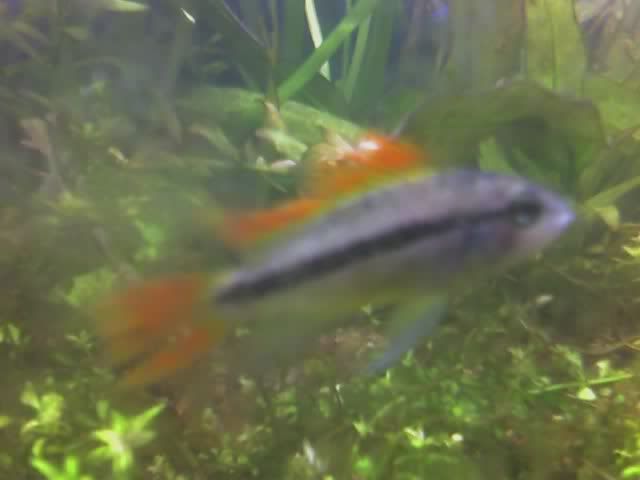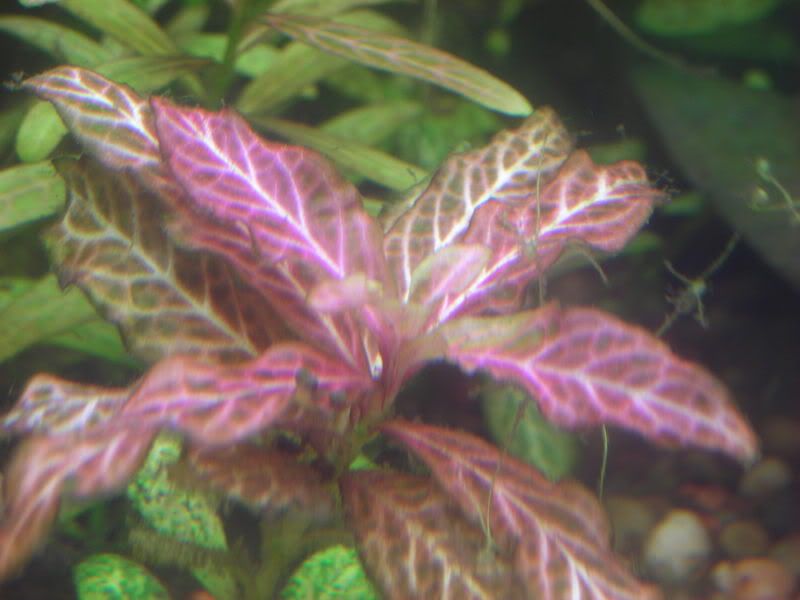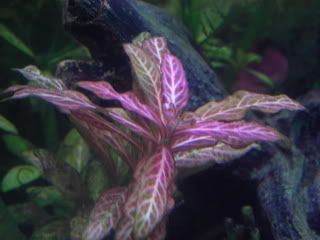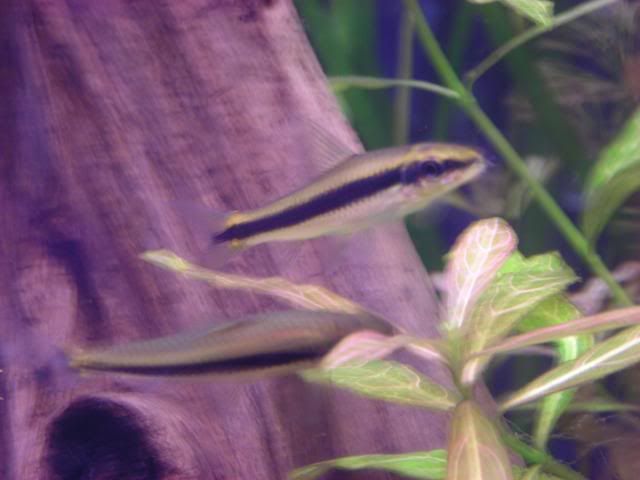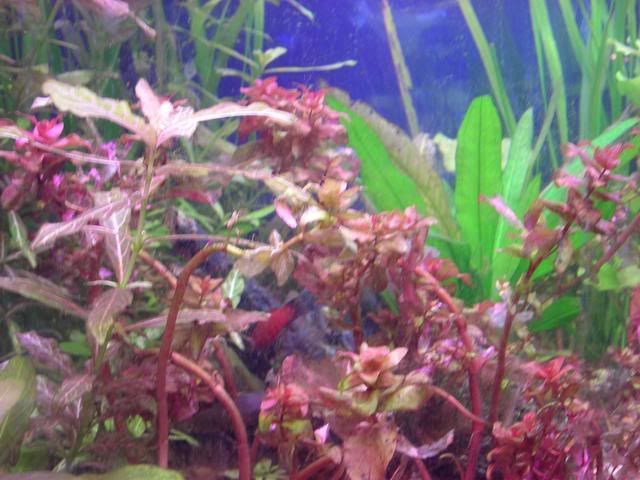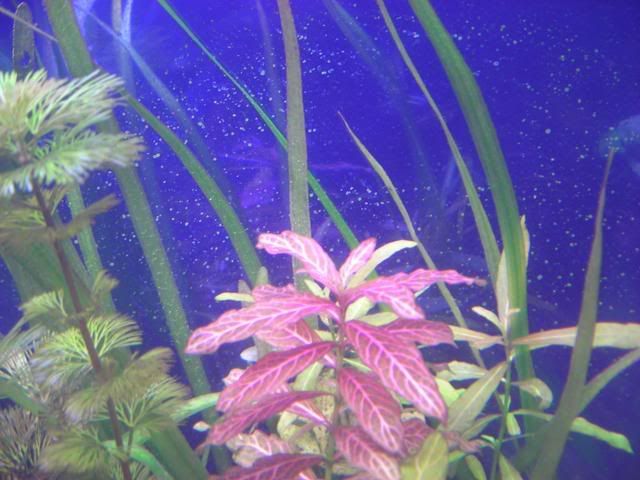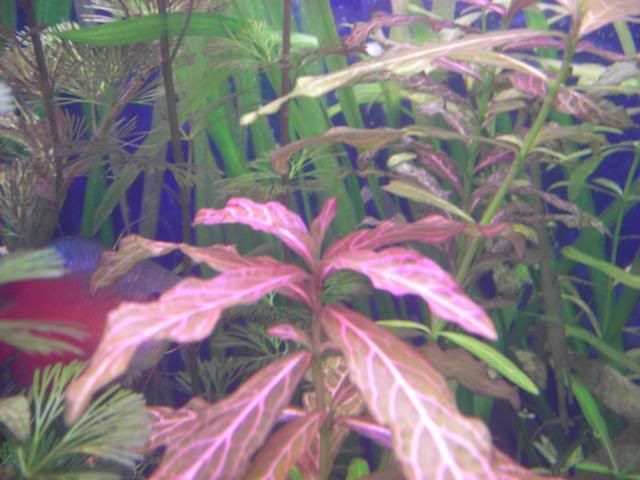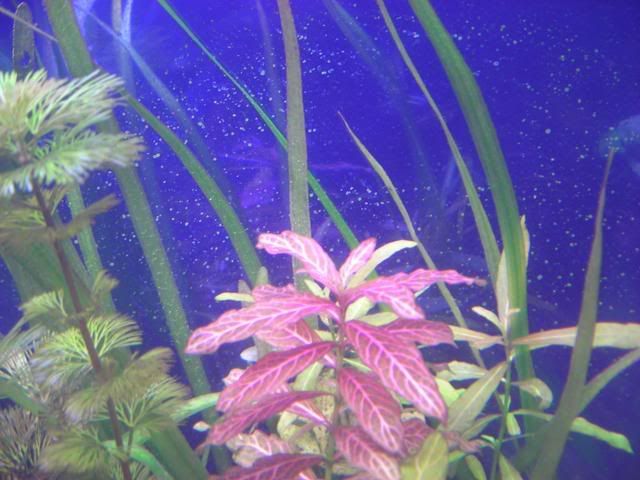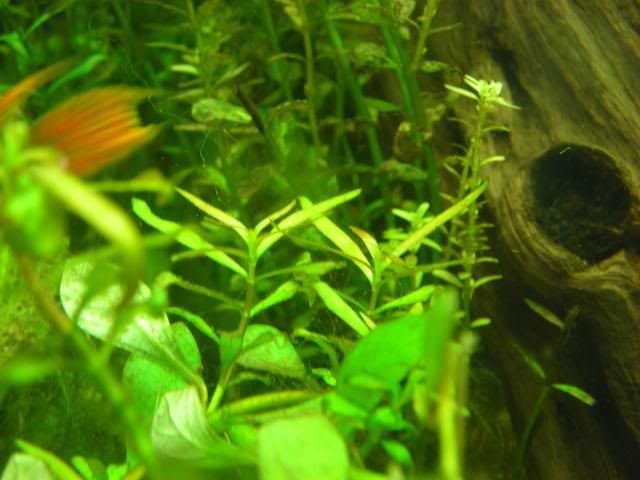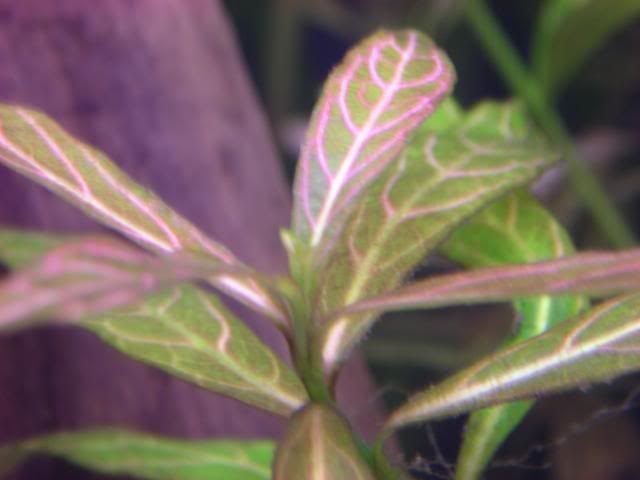 I have alot more pics, but it's 11 a clock and im going to sleeeeeeep.