I started this project a couple months ago and finally finished everything in the last few weeks. I originally posted about this on the DIY forum as I was looking to make the stands, lights, etc... and run the system as connected tanks with a sump.
So, it's all running now, let's make a journal!
Stands are DIY with treated wood and oak plywood. The plywood shell is stained Black Cherry with the doors stained Driftwood. Finished with a water based polyurethane. I still have some minor finishing touches to do on the stand, painting wise, but otherwise they're done.
There is one 48x18x28 and one 36x18x28 stand.
The lights are DIY as well, i purchased sockets, plugs and wires from a handcrafted vintage store on "e_b_aa_y" and wired everything up. The lighting stands are made with 1/2" galvanized steel pipe with the lighting cords threading through the pipe to hide everything.
Lights are CFL at 42w each 6500K.
Filtration is accomplished with a 29 gallon sump. The water flows as such:
sump ->55 -> (via overflow 1.5" pipe) 40-> (via overflow 1.5" pipe) sump
The pump is a Reeflo Blowhole 1100. It's adjustable to three settings with the following as the flow rates:
I have it set at the second setting with a slight bleeding of the flow back into the sump to keep flow in check. The head height is less than 36" is with a T flowing into the DT and the sump, controlled via ball valves.
Hard to estimate the exact GPH but I am guessing 700-800gph based off charts, head height and the difference in overflow performance.
The 55 is set up as:
- 3 CFL lights
- 5 Goldfish (Ryukin, Oranda, 2 comets, and a telescope)
- 3 Skunk cories
- 1 clown loach to feed off my huge MTS population (sadly, I had 3 but two died)
- There are a few large Crypts (wendtii (green and bronze, and another variety) in this tank that I moved from a previous tank and a lace java fern.
The 40 is set up as:
- 2 CFL lights
- 3 African clawed frogs plus their feeders, and a ton of MTS
- The flora consists of some wendtii bronze crypts, some parva, broad leaf dwarf sag, a radica sword, two rosette swords and some water sprite.
Both tanks need some growing in, everything was taken down and re-planted or freshly planted. I'm dosing excel and will be getting into more fertilization soon.
Here's some pics of the system:
The whole deal: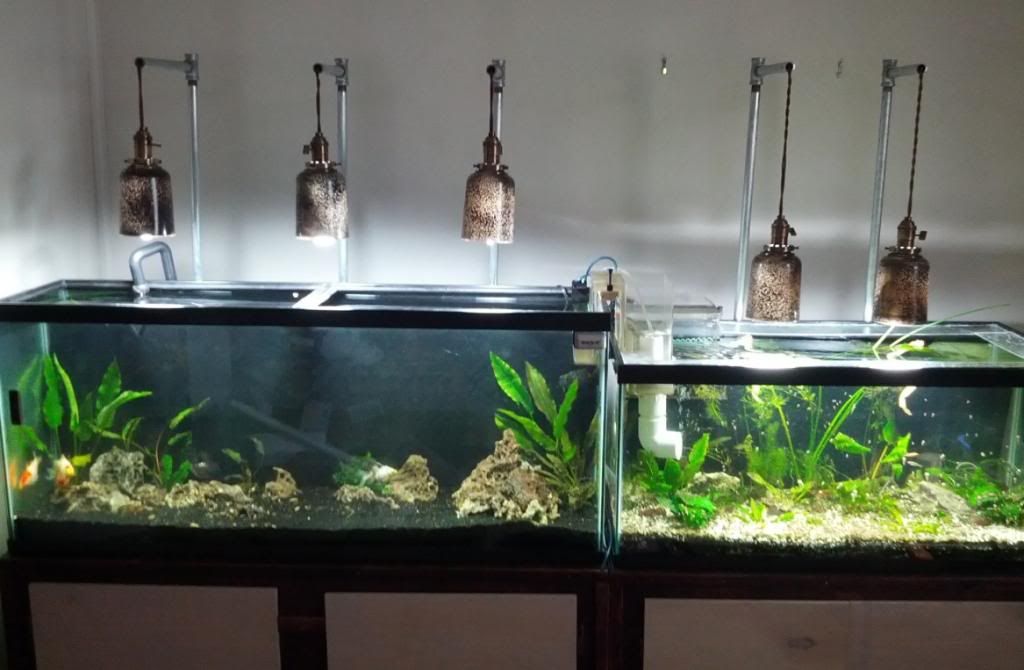 The 55: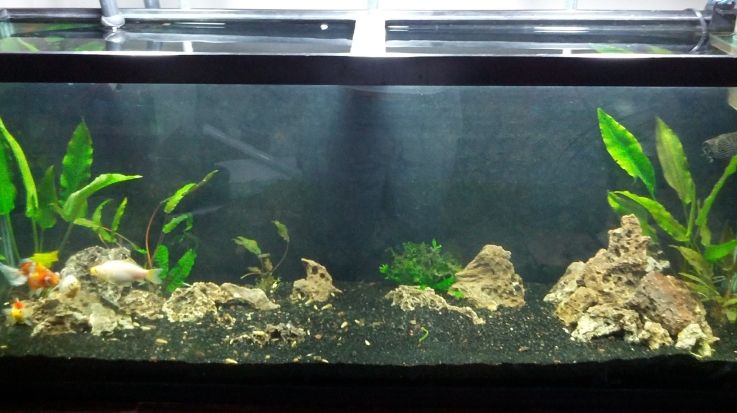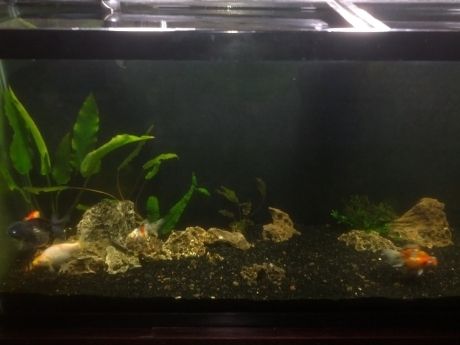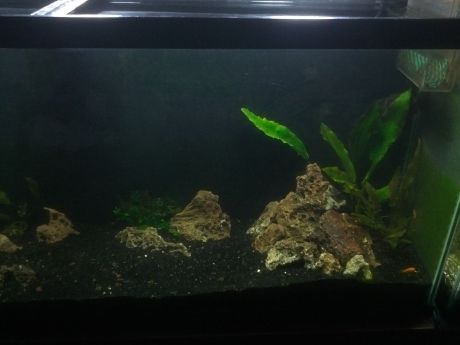 The 40: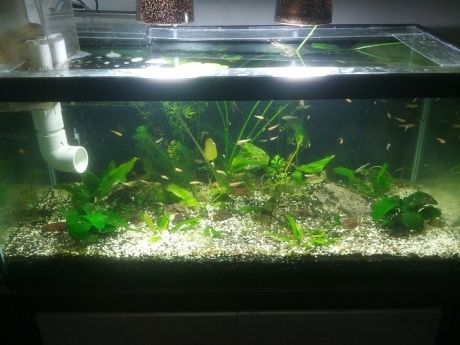 Some plumbing and some pics:
Sump: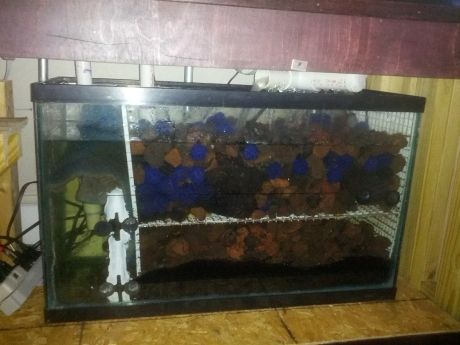 Connection from 55 to 40: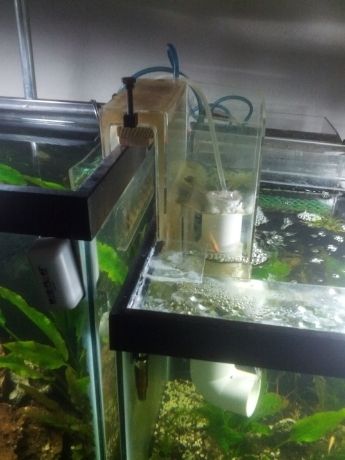 Overflow to sump: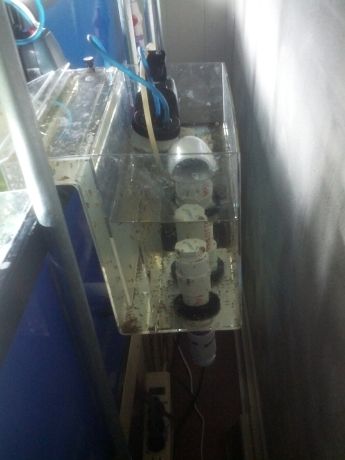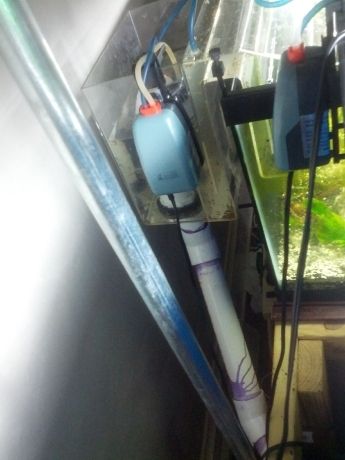 Pump to tank connections: