Hi! I got this tank a couple months ago but recently decided to do a rescaping with purpose so set this up a couple weeks ago. This is my first try at aquascaping (and really my first fish tank) so criticism is VERY welcome
Equipment:
5 gallon Fluval Chi tank
Finnex 26 watt clip on light
10,000-30,000k bulb
ZooMed 501 canister filter
Tetra 15 watt heater
Flora:
Anubias Barteri 'Nana'
Hemianthus callitrichoides
Taxiphyllum barbieri
Hygrophila difformis
Cryptocoryne wendtii v. 'red'
Fauna:
Super delta betta
Zebra thorn snail
Amano shrimp
Malawa shrimp
Currently dosing Flourish once a week and Flourish Excel daily. Pictures are taken with phone, so they aren't the best atm, haha.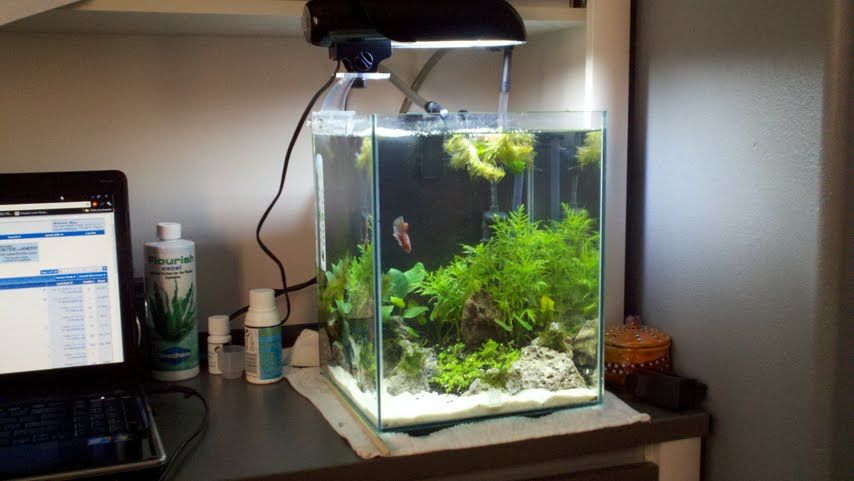 All the anacharis is temporary just to have something to help prevent excess algae growth while everything is new. And floating stuff is there just cause Loki likes to hide in it.
Finnex clip on light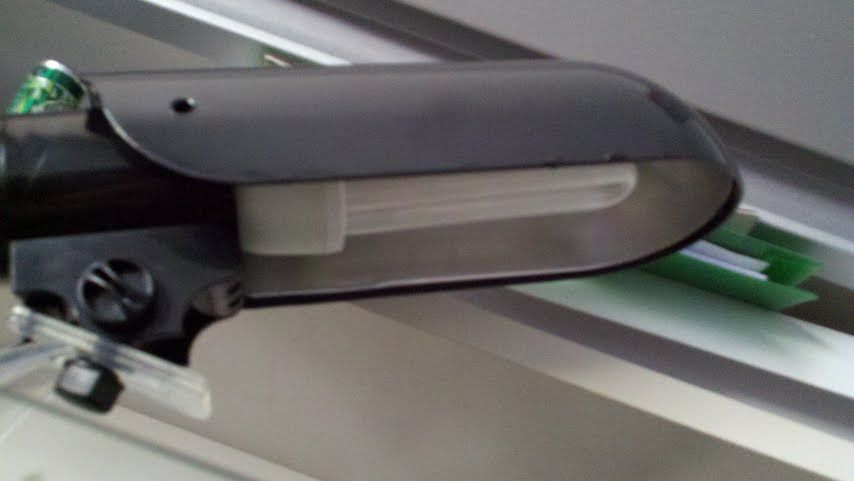 ZooMed 501 behind the tank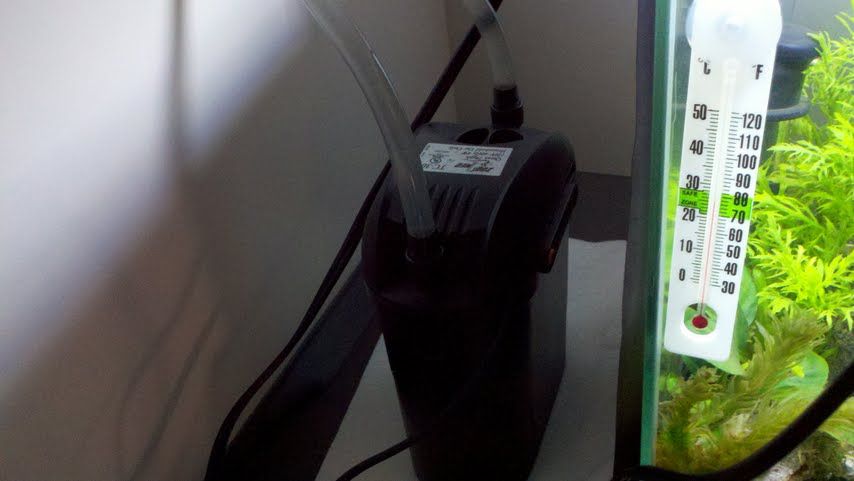 I originally wanted to put driftwood where that rock in the center is but couldn't find any that I liked when I was setting this up. Luckily flood season just ended here and I was able to go hunt for some. I found this piece that I think would look good if I chopped it up a bit.
Right now I'm thinking the driftwood is my best bet to make it look a bit better because everything is so short right now compared to the height of the tank.