Discussion Starter
·
#1
·
Here's my current 5.5 gal tank.
I will be getting 10k, 12 watt lighting this week, along with a DIY CO2 this week as well. I want to bump up this tank!
Currently there's a standard 40W bulb, heater and a sponge filter.
1 male betta, and 5 amano shrimps.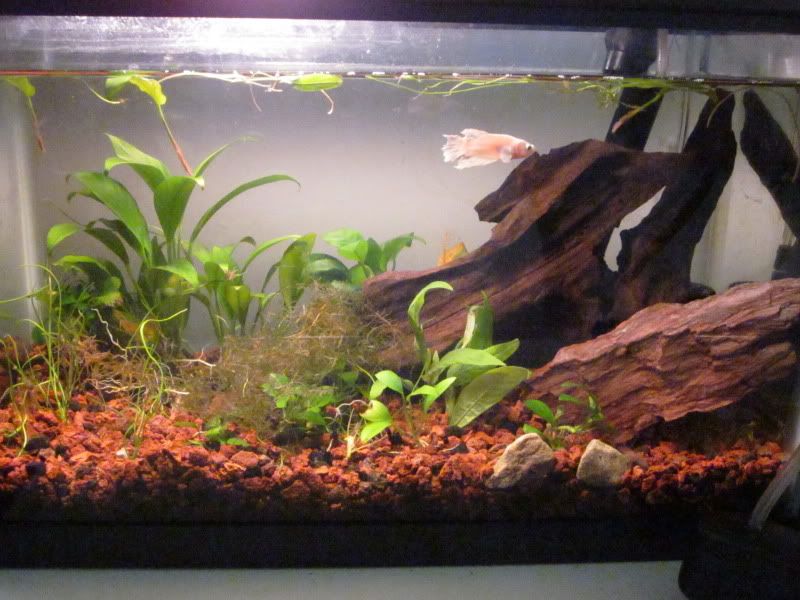 I may want to remove that brown rock in front of the driftwood. Any plant suggestions?