I'm no journalist so here's a minimal breakdown of my tank set up.
45g All Glass Aquarium corner bowfront tank ~$300
Custom made pine stand $200
100w and 50 w heater (freebie)
Fluval 303 canister filter (freebie)
2 pieces of driftwood - $40 ebay purchase
Coralife aqualight 2 x 65 watt fixture $200 BigAls Online
Substrate is Shultz Aqua Soil 3.5 bags at $7 each
Not yet set up and using the regulator and LPR from Rexx for the CO2, bubble counter from ebay and ceramic diffuser from ebay ($200+$20) but plans for them to be up and running within 3 weeks.
Grand total so far is pushing $1000+.
So here's some pictures
Just dumped in the soil and filled the tank to saturate the gravel. Then siphoned out all the mucky water..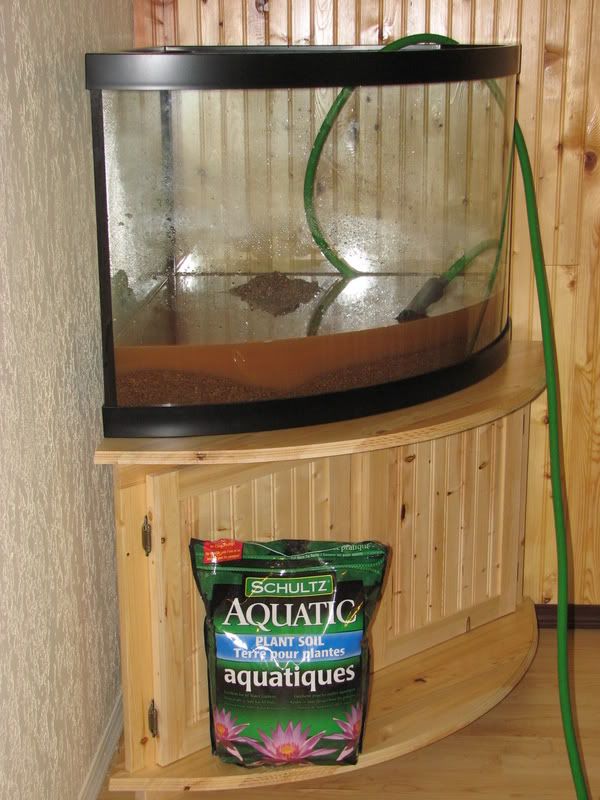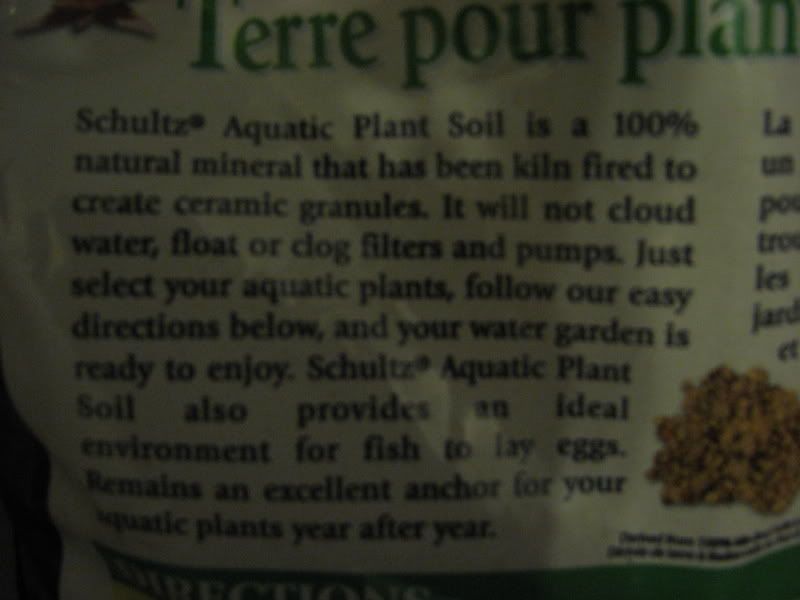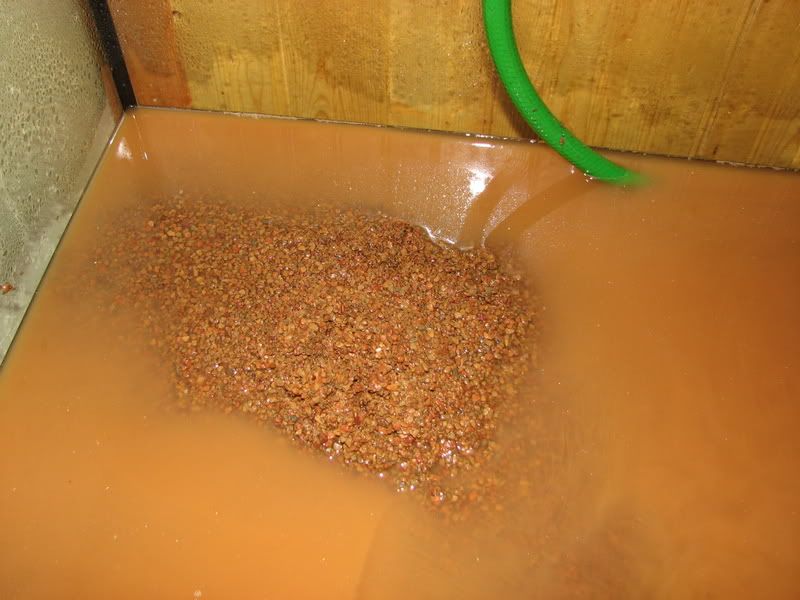 Filled the tank again.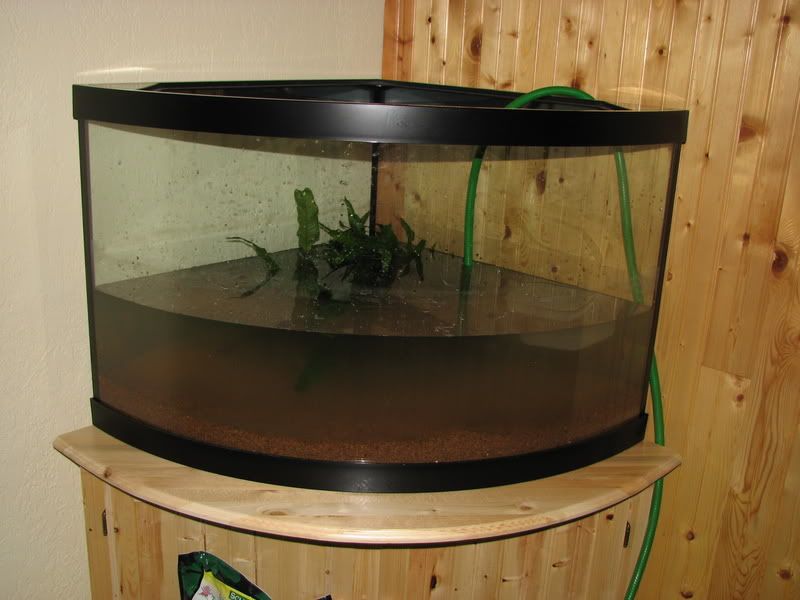 Water was cloudy and so plugged in the little Regent Aqua 200 with polishing filter. Great little work horse this filter is. Love the ease of use.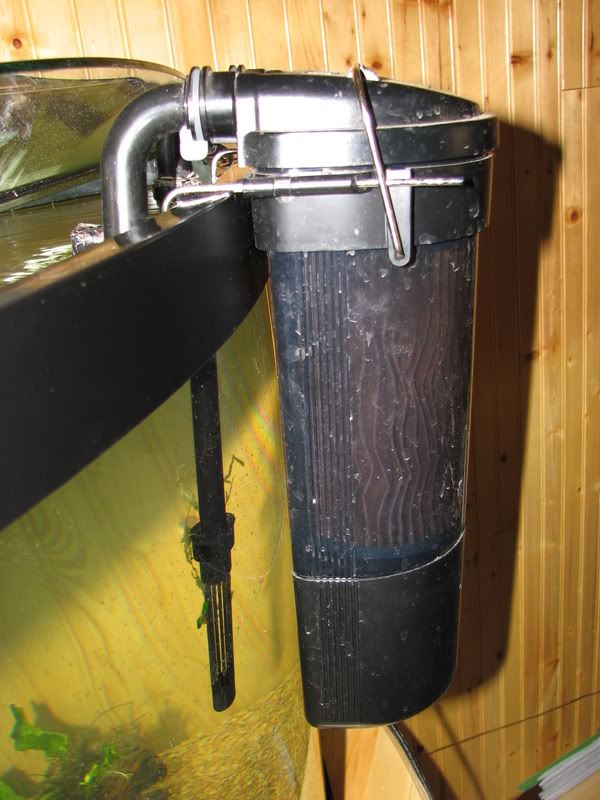 One hour after being filled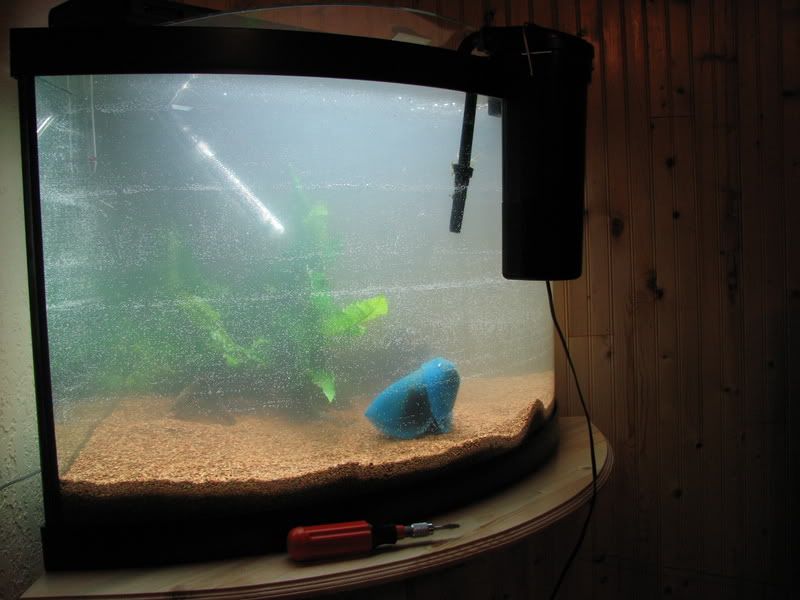 The next morning running the Regent all night.
Also the java fern tied to the driftwood.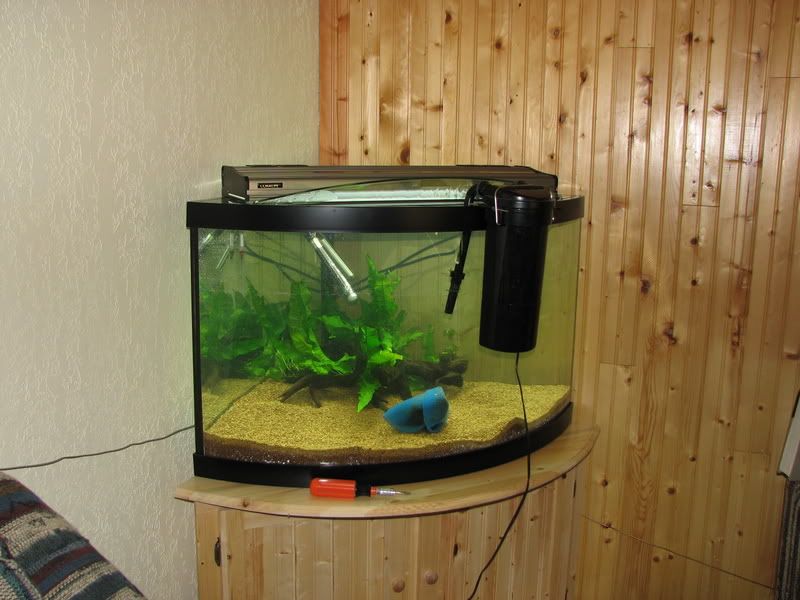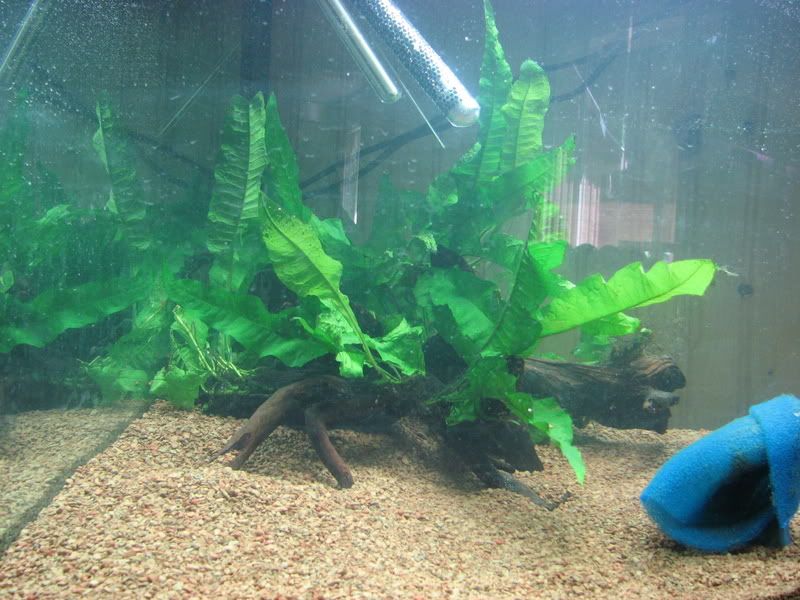 I'm spending the day today trimming plants from my other tank and will post more pictures as they are taken.
Thanks for looking.
Kara, cheers