Discussion Starter
·
#1
·
This tank was originally going to be salt water, but it i realized that it wasn't big enough for the fish i wanted and I didn't want to look at a tank full of coral with one tiny fish in it.
Drilled for two 1" bulkheads:
Drain and return plumbing done: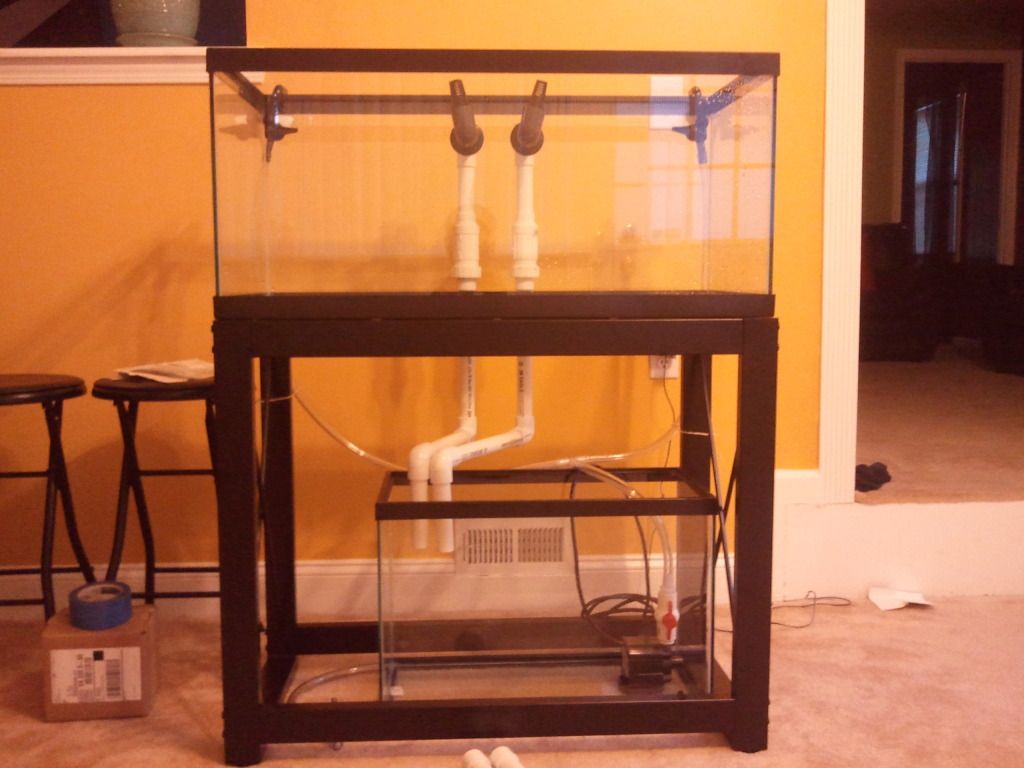 Back/drain plumbing painted black and leak test: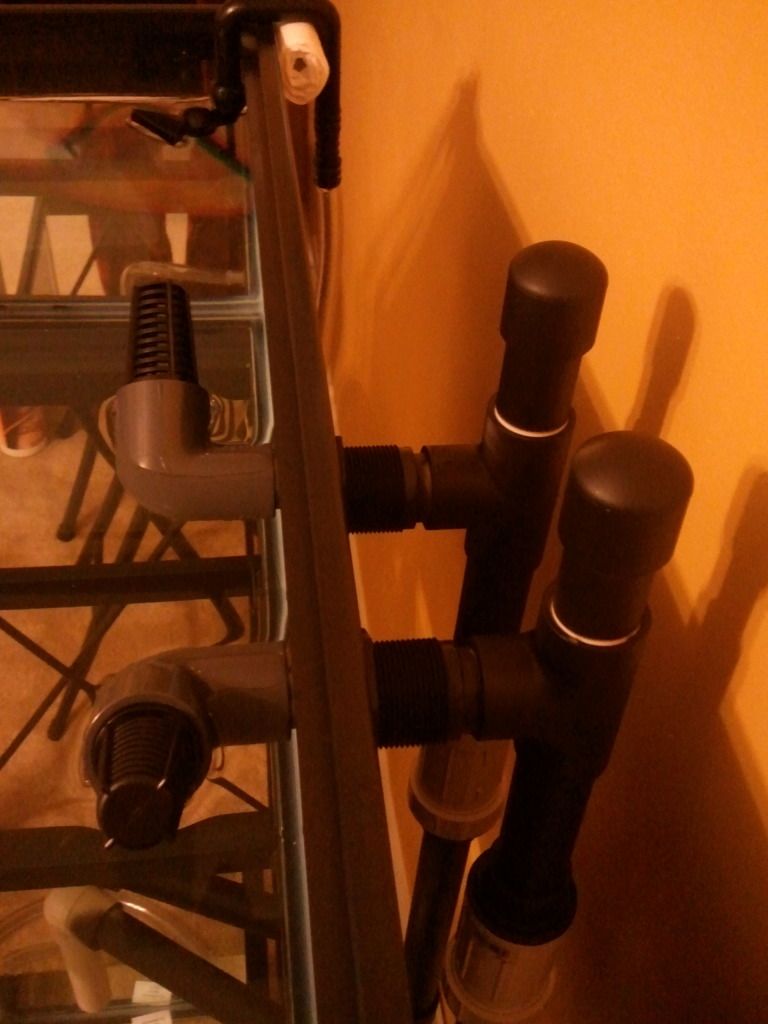 made an acrylic cover:
Mad a wooden cabinet with light hanger to cover up the stand and sump, this is the 1st coat of paint and testing to see if it will support the weight of a light: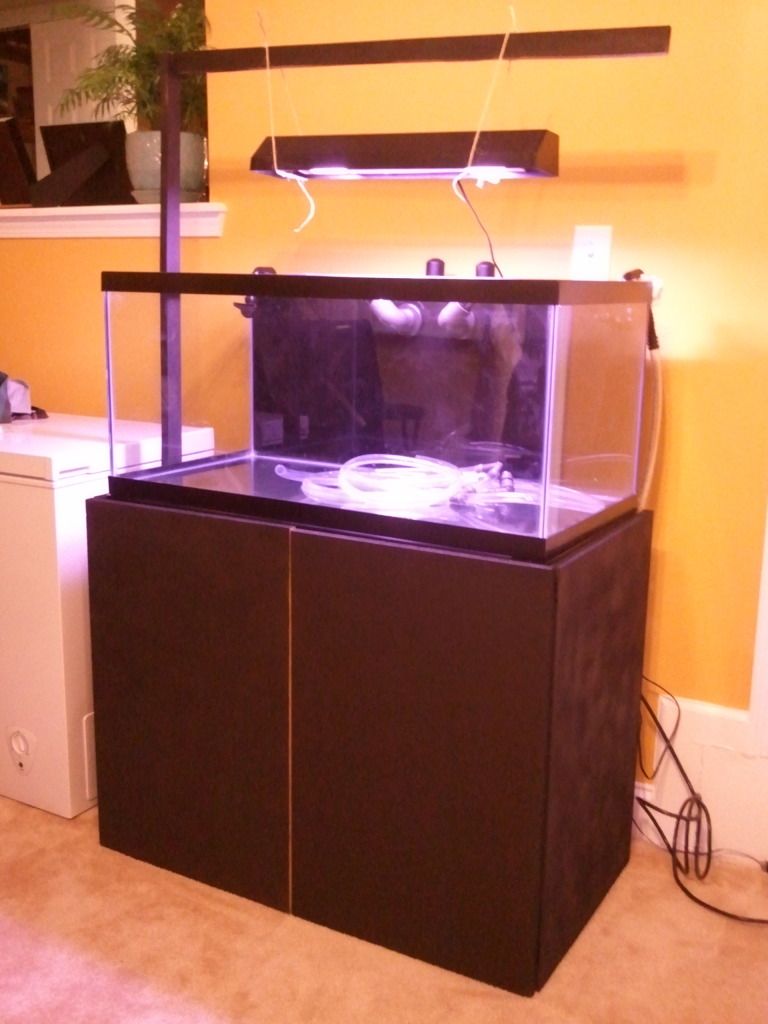 Cabinet is fully painted and Lights are in, they are two 10watt led flood lights, Final Product:
Not 100% sure what i want to stock it with, but my 6" L200 and 3" LDA01 are most likely going to be in it if i can find a way to transport them here to VA from my parents place in MA.
Also thinking of an erythrinus erythrinus or erythrinus sp. 'peru'
Substrate will most likely be pool filter sand if i can find it and hardscape will be manzanita wood
for plants i was thinking a lot of anubias and a lot of dwarf sag for the bottom.
any suggestions?