Discussion Starter
·
#1
·
Well its overdue, And it has taken me forever. As much as I love posting on here giving people advice when I don't even have a tank. I am proud to say I am back.
Specs
Equipment
40 Gallon breeder
Custom Stand
Odyssea 4xT5HO 6500k with Timer
SunSun 303b UV 9w 370 GPH
Home made Reactor =
Thanks to happi
Inline diffuser =
Thanks to happi
Milwaukee MA957 regulator
Thanks to BrokeCurmudgeon for trading me my victor.
4# co2 tank
Ada Aquasoil 100 or so pounds
My diy Chert and Shrimp Stone
Fauna
Foreground
HC=All I could find in utah one half melted pot :/ could sure use some more.
Mid
HM
I plan on getting some reineckii to go with the "HM" if I can find any which I can't heh.
Background
Rotala Indica
So far I want a yellow-red stem plant. I'm open to suggestions
From start to finish
I picked up this 40b online but I hated the color. Soooo I got my butt kicked completely refinishing it. And staining it semi gloss black.:icon_eek:
Yikes took forever to sand.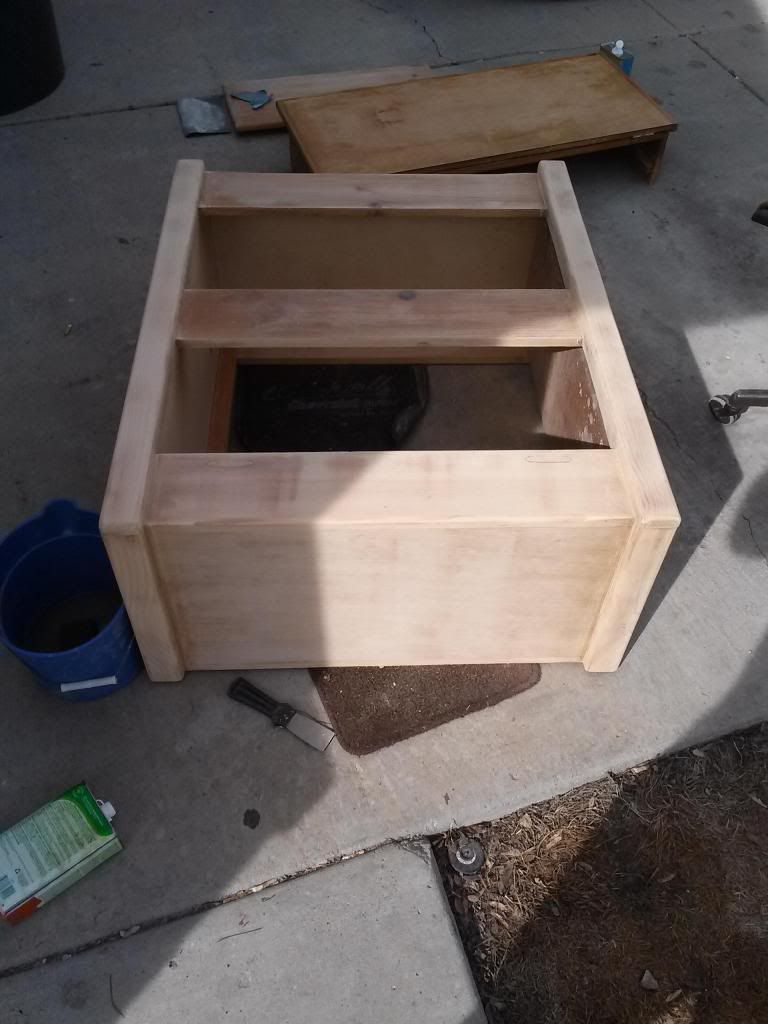 Heres the first coat.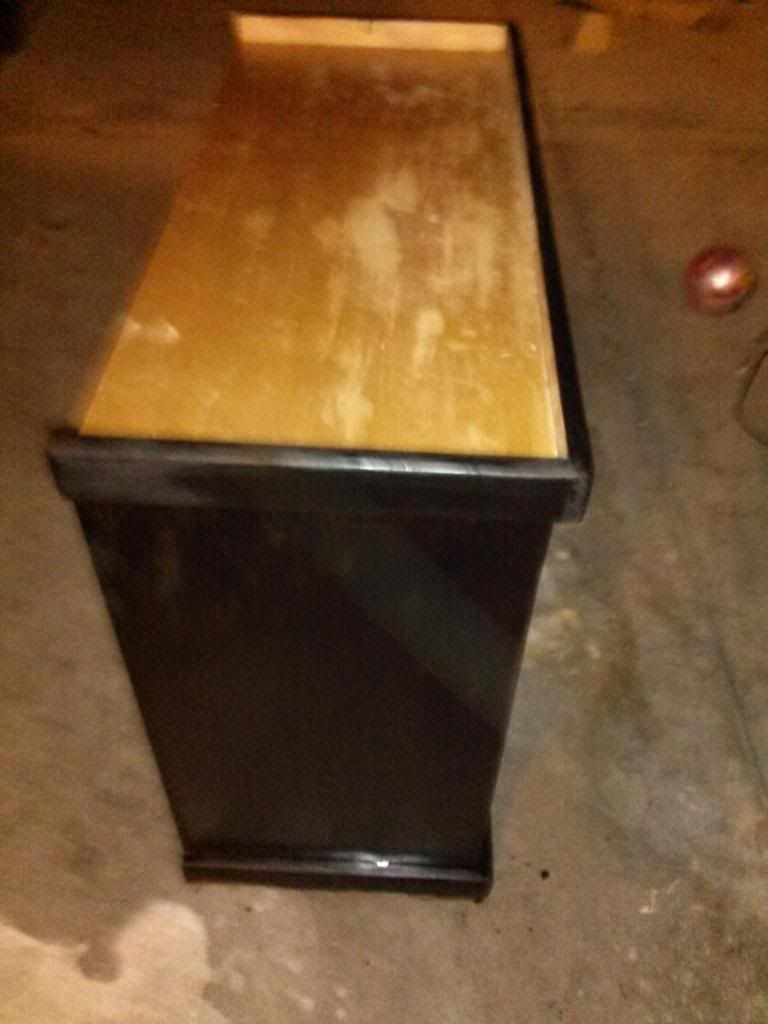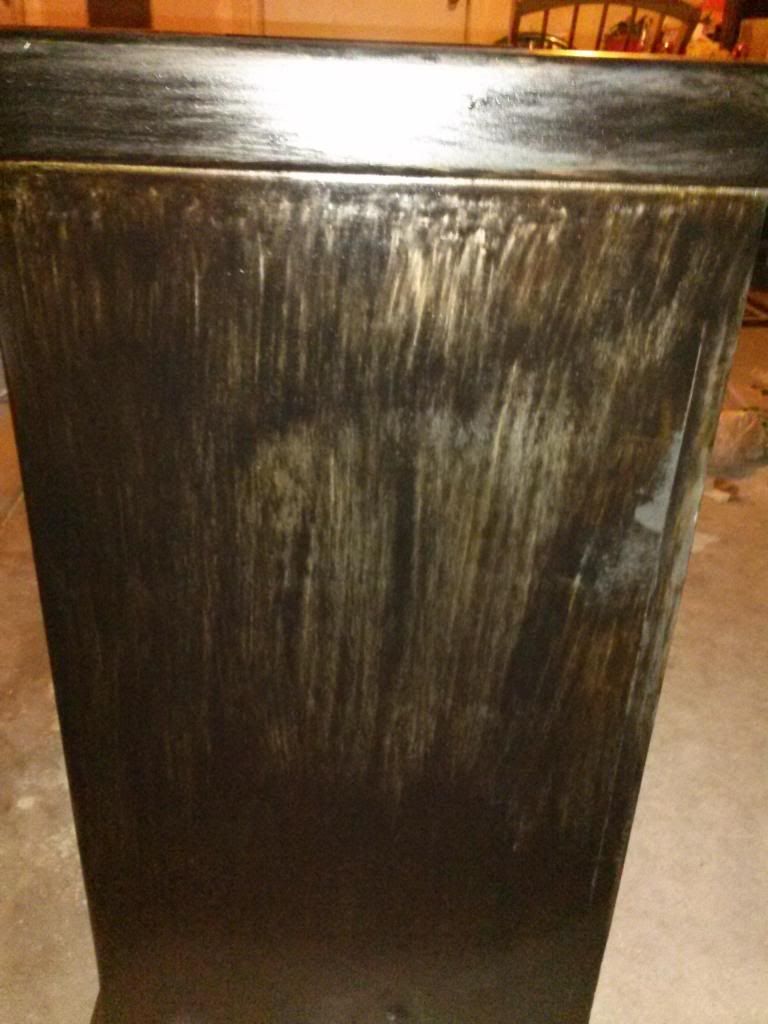 Hers after 5 coats with sanding in between much better.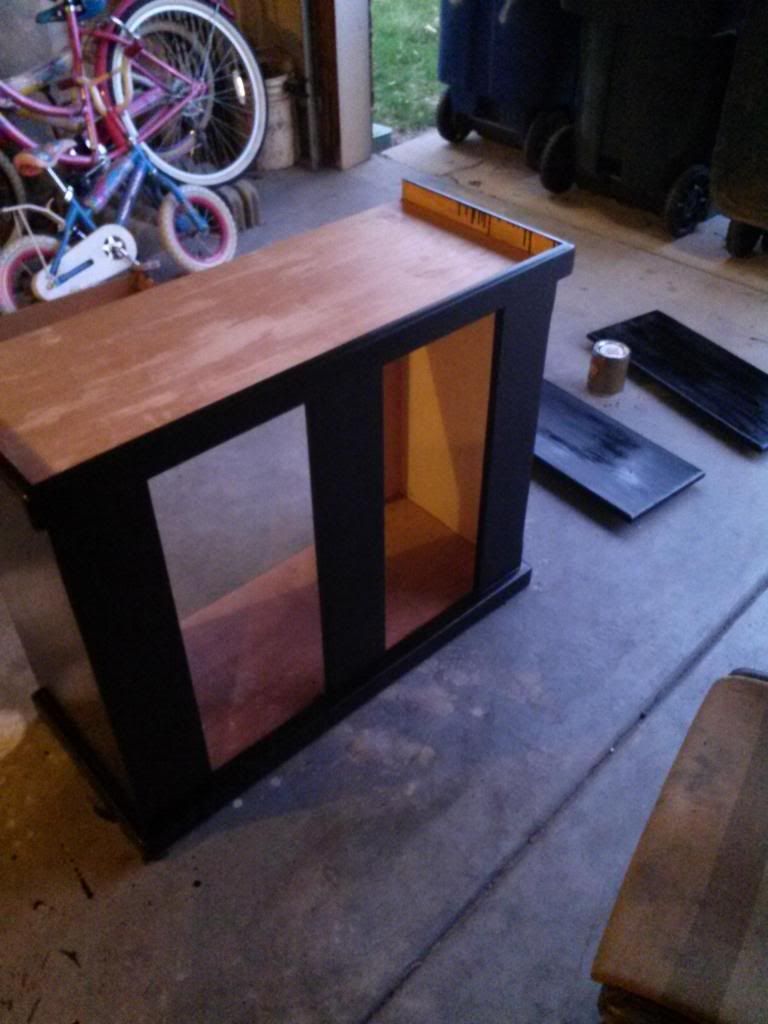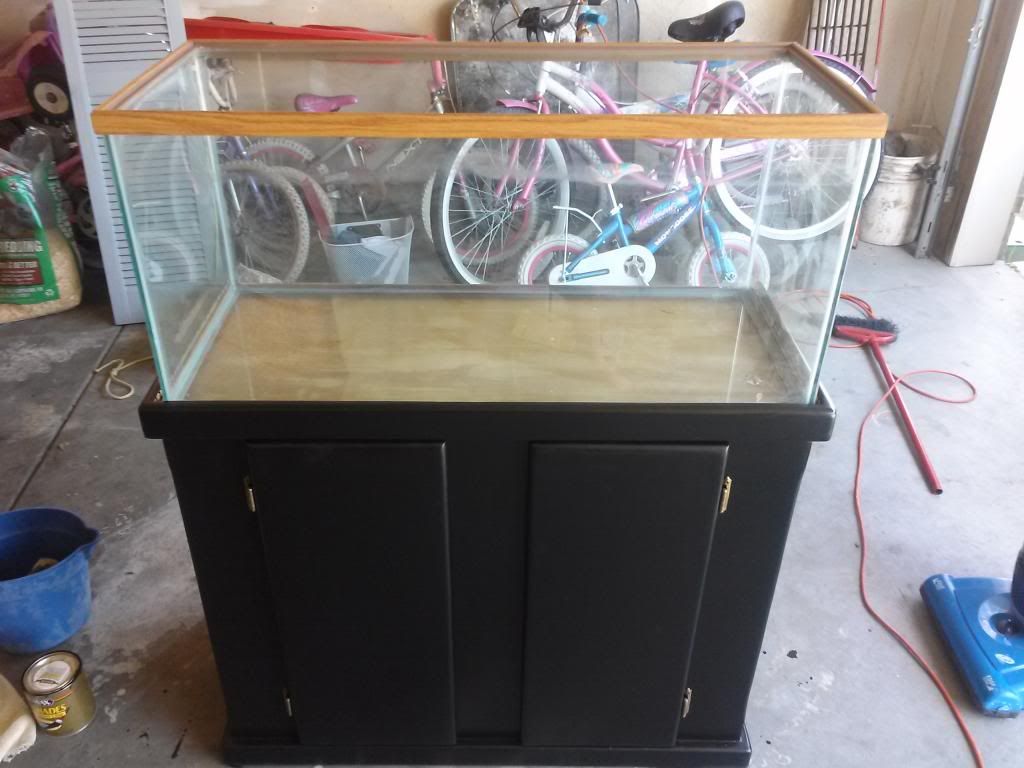 Now I was deciding on a lid or no lid. Definetly not.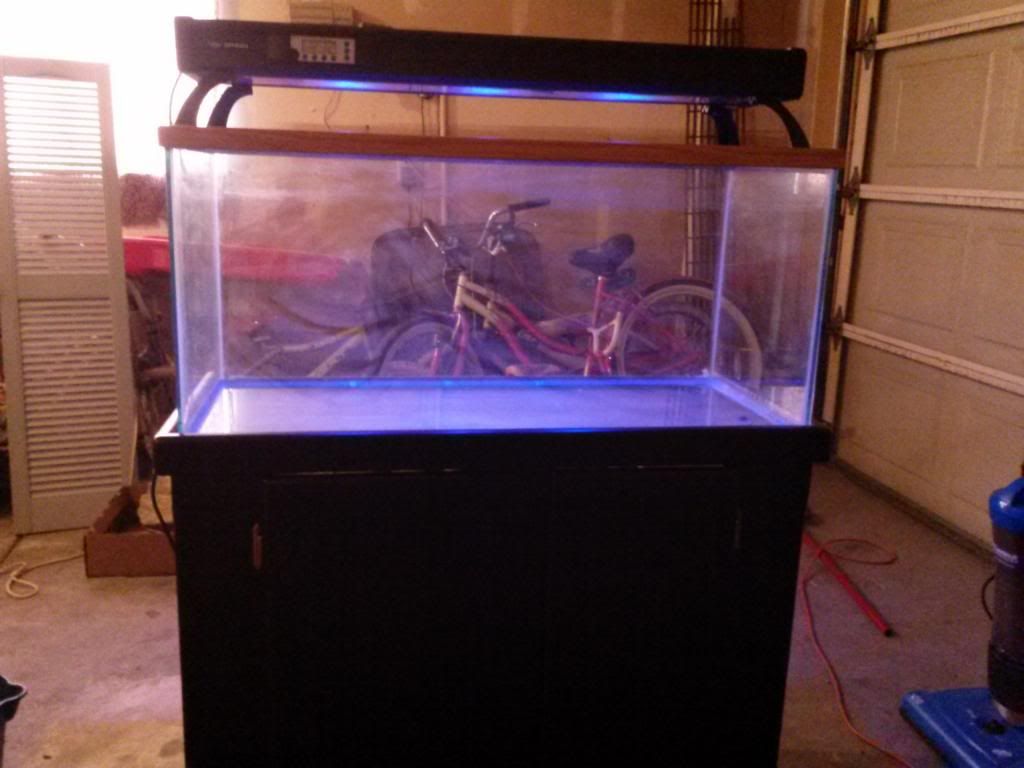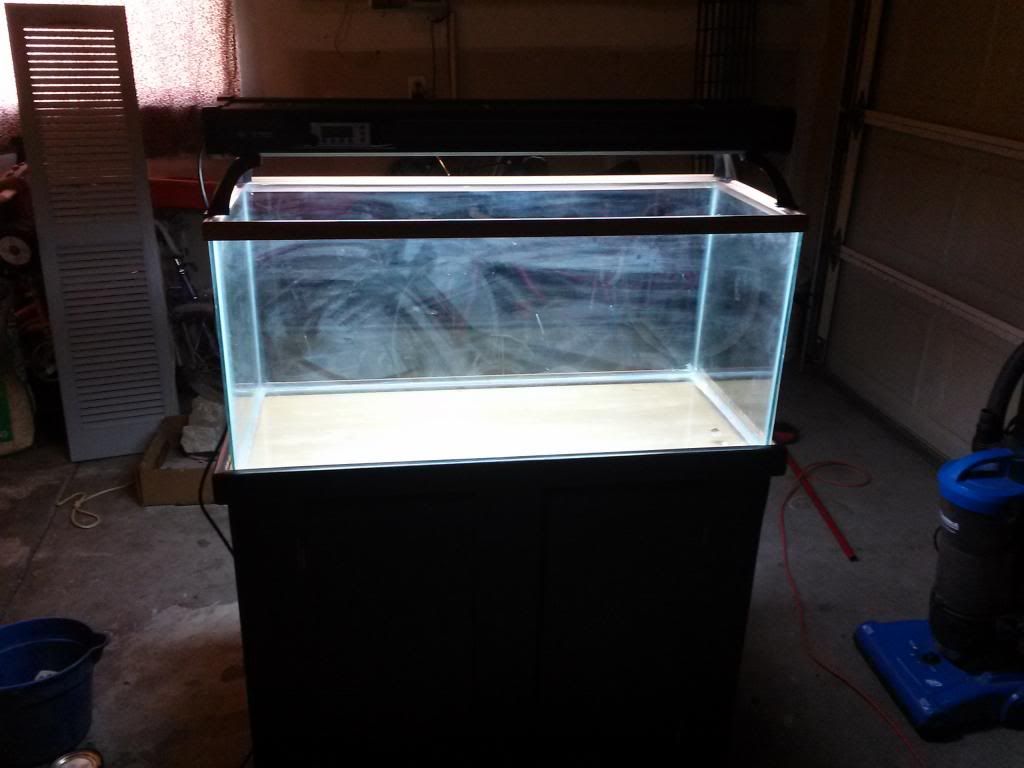 So since I was done with the stand time to work on the tank a little bit. I picked me up some rust-oleum Frosted glass for the background. And i Painted the oak rim.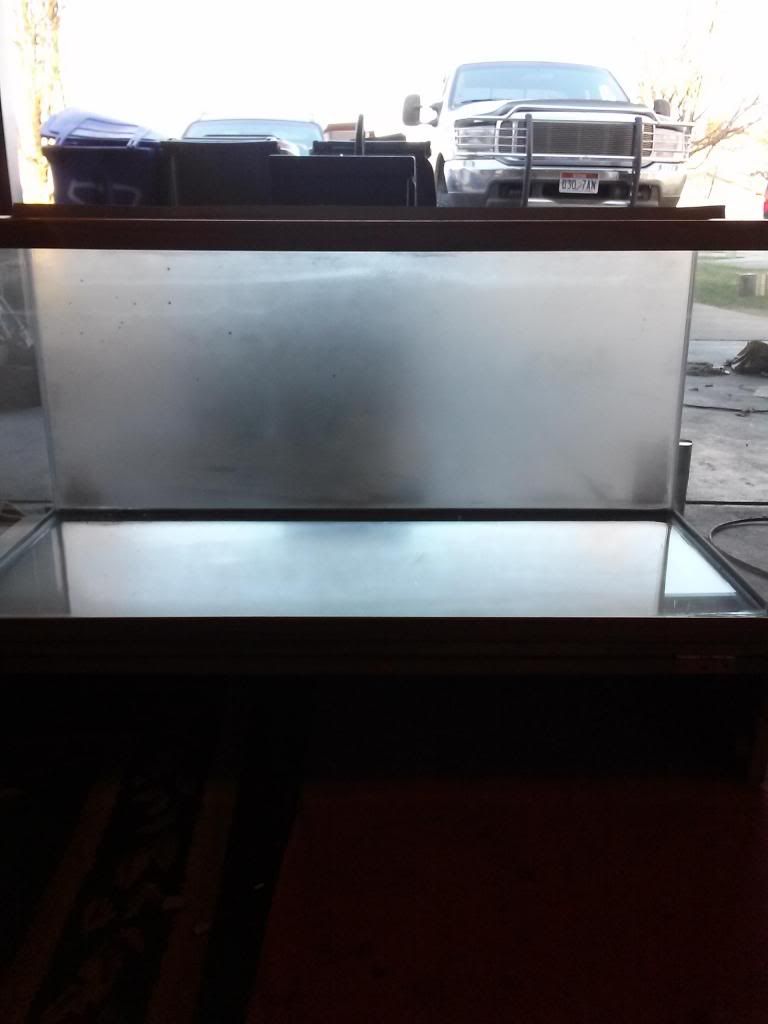 Made room in my living room. Then set it up.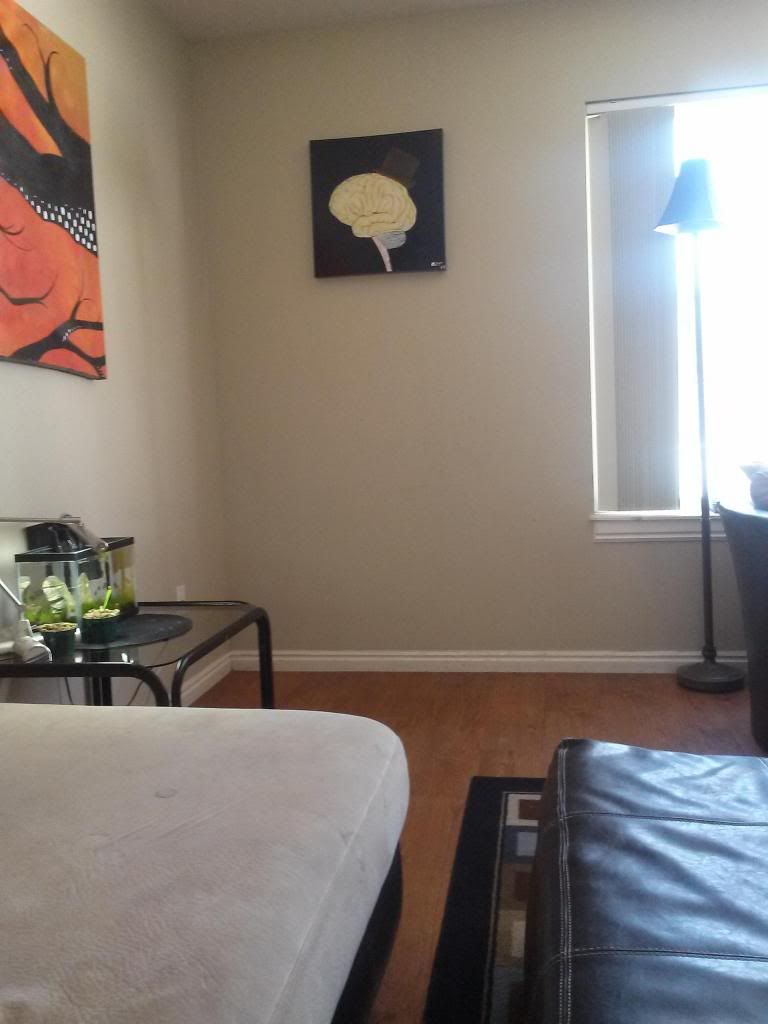 Here's my reactor build. :smile: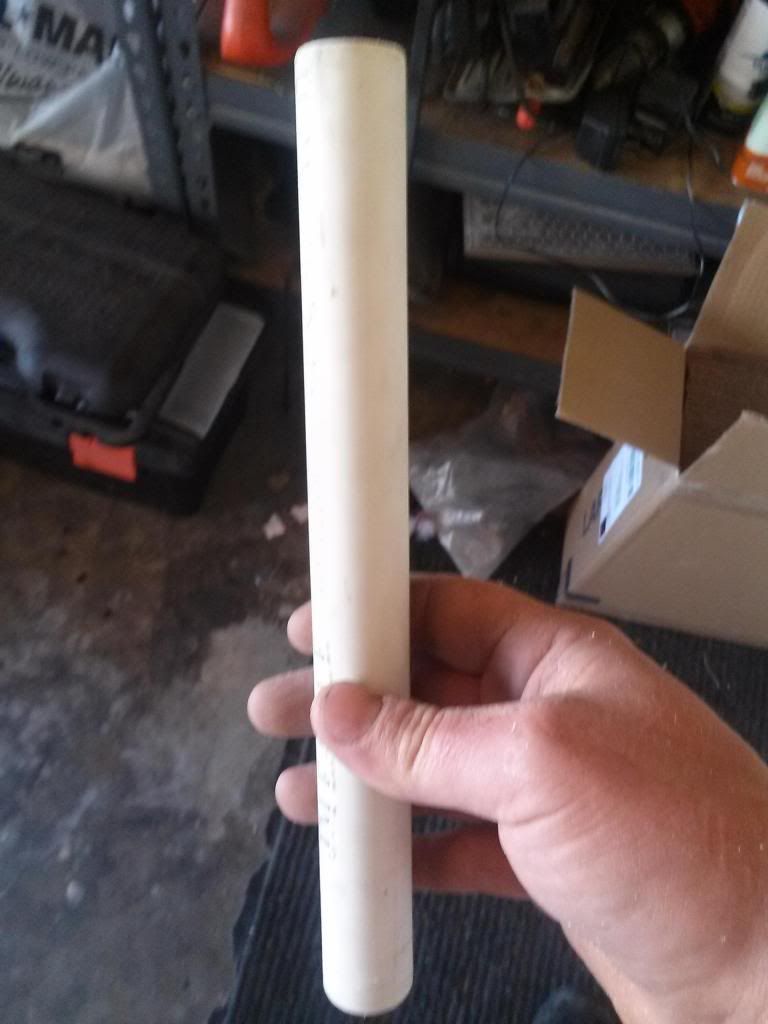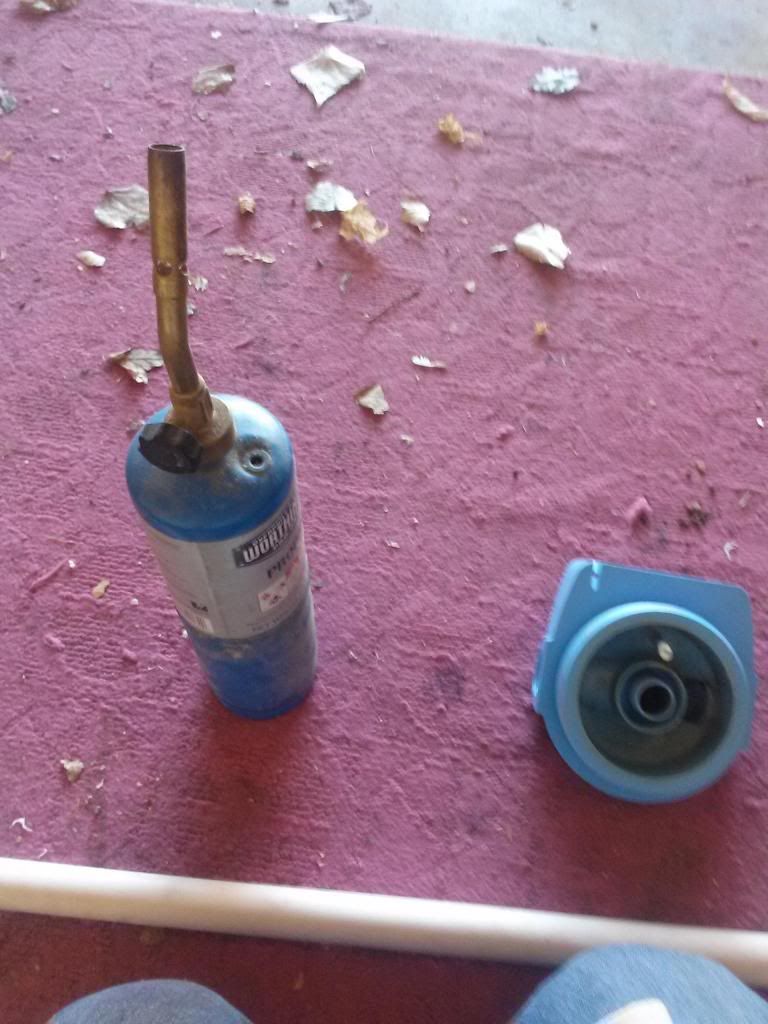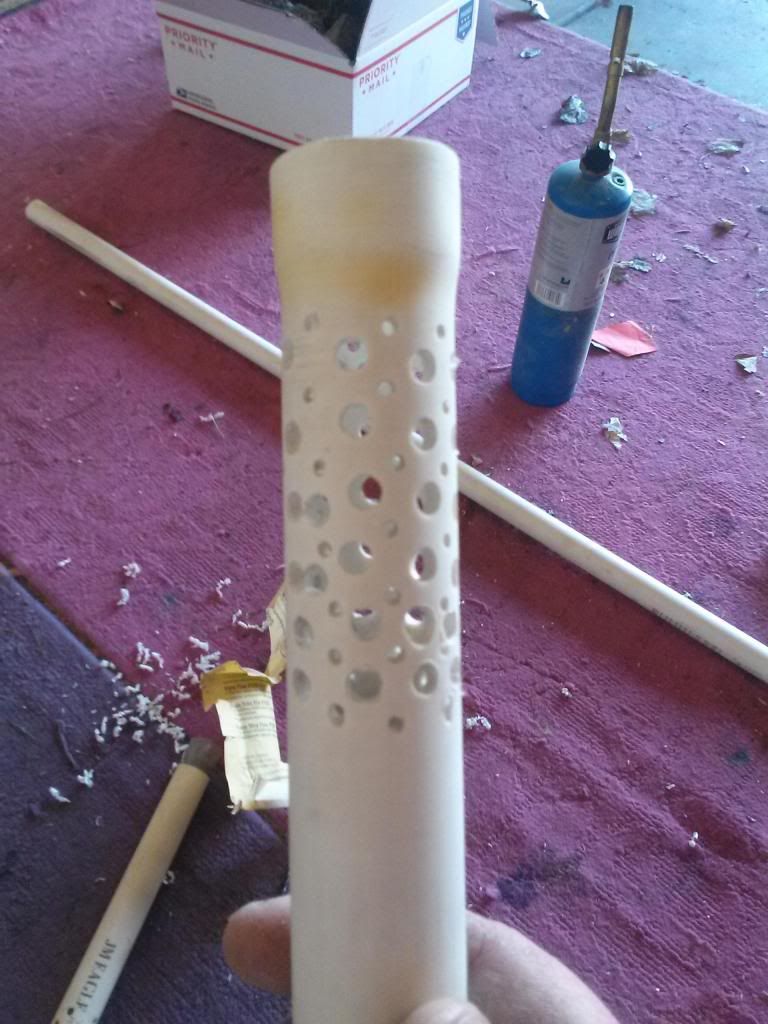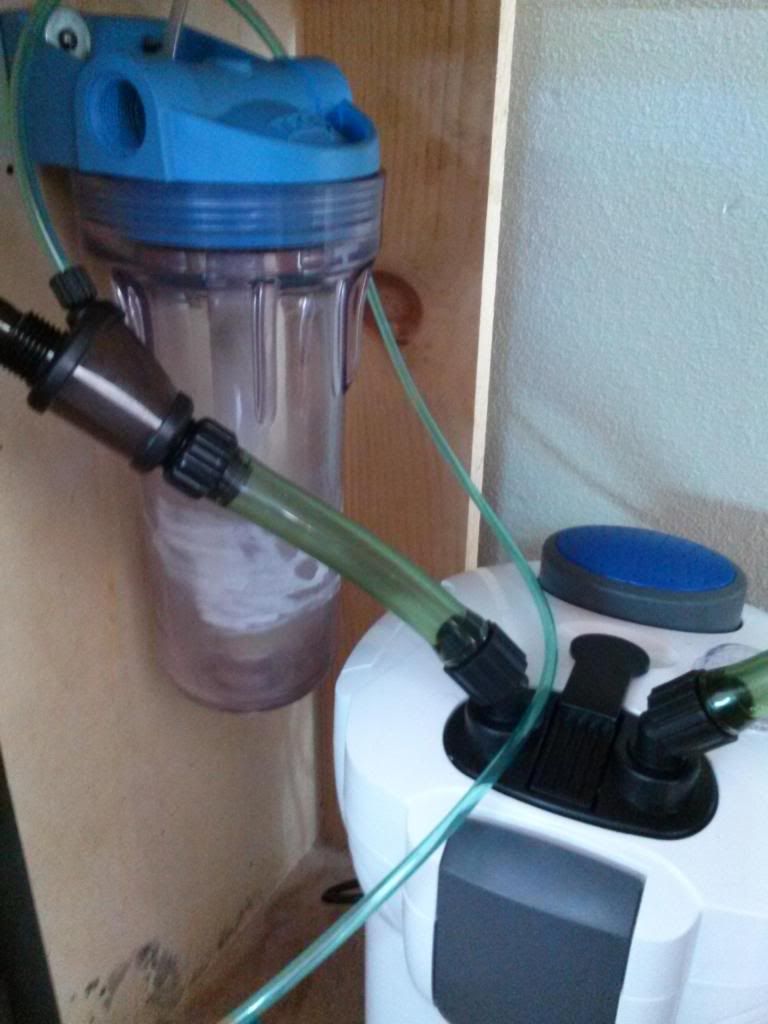 Take me to your leader!
I got me a nice 4# co2 tank. I decided not to use my victor regulator. I went for a milwaukee so I didn't have to build the victor. I might build a dual stage and upgrade the tank in the future.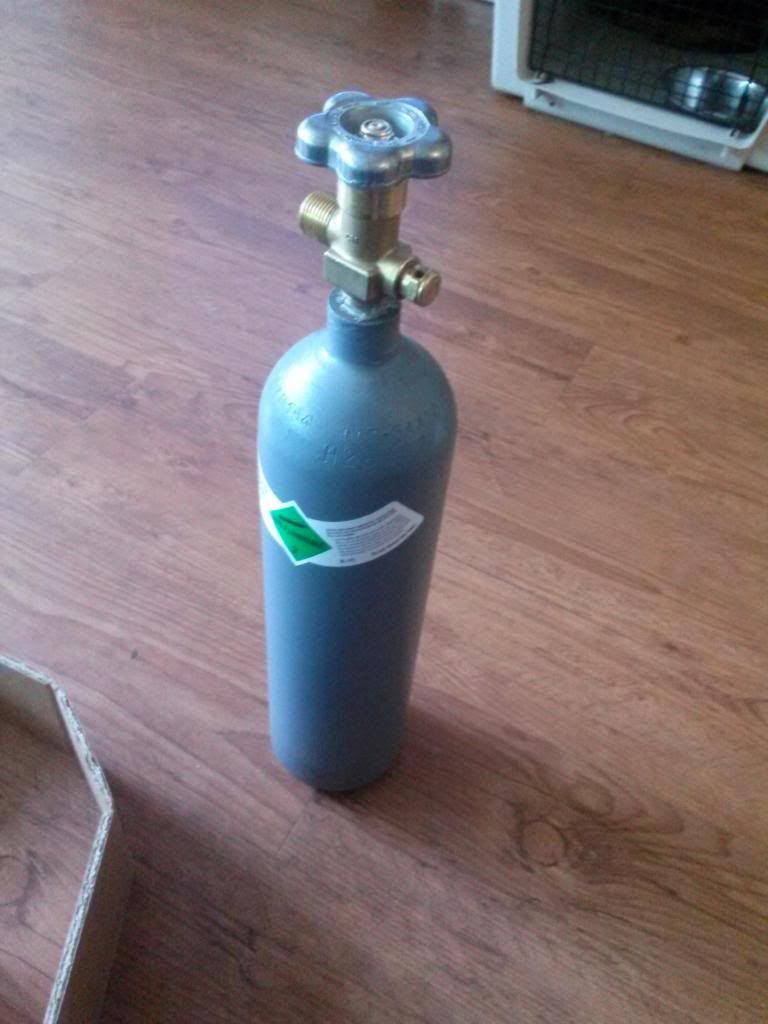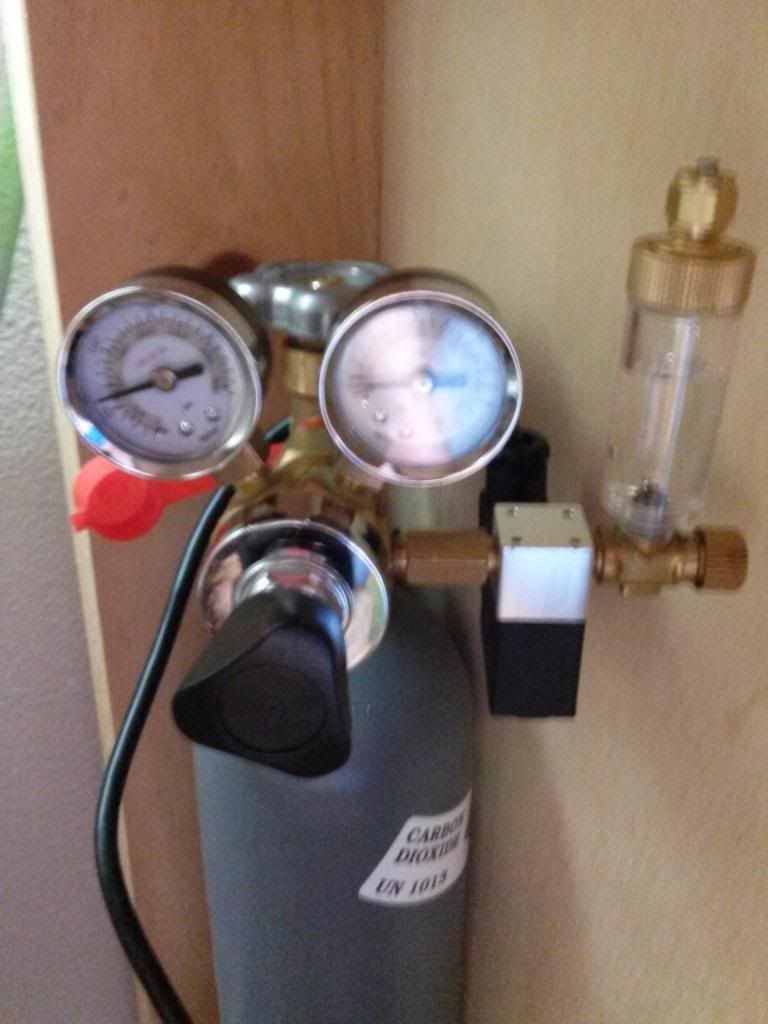 So me and my wife spent a week on getting the rocks just the way I wanted them. I know it's a long time but heck better something that looks just right than something thats off in the end.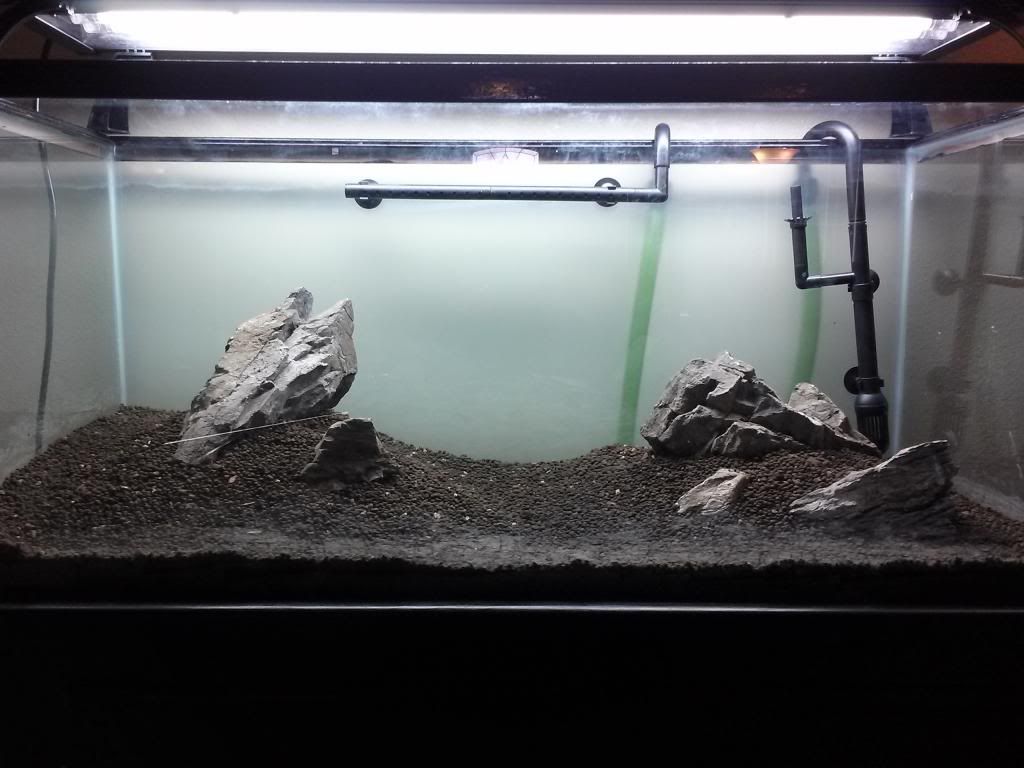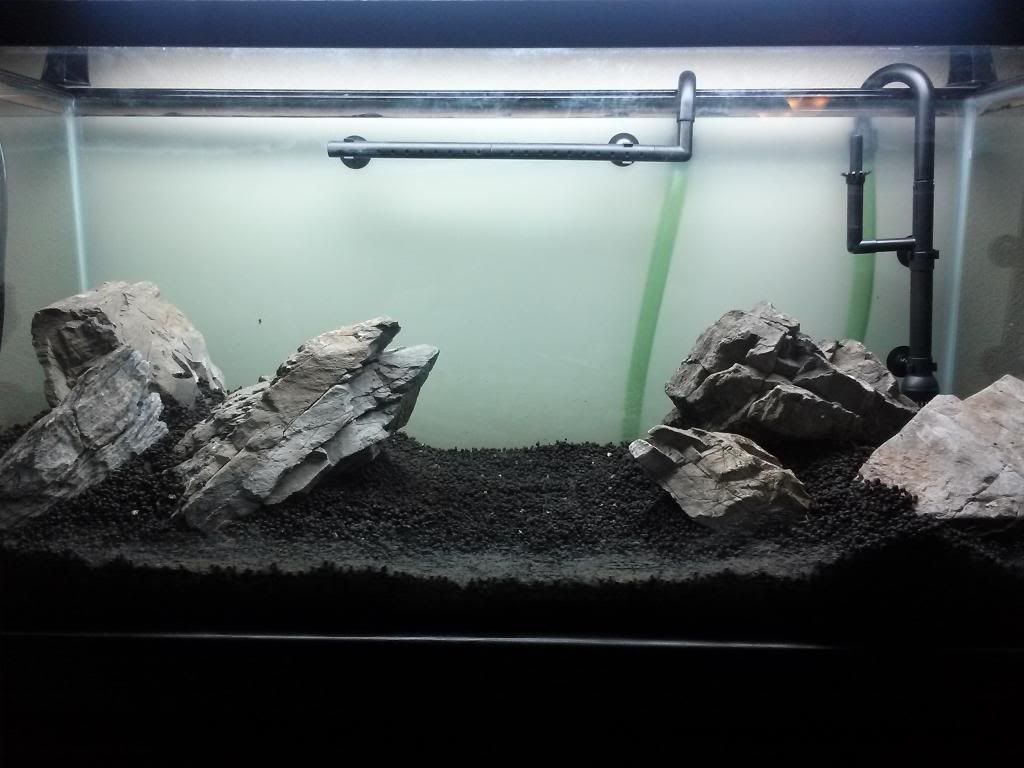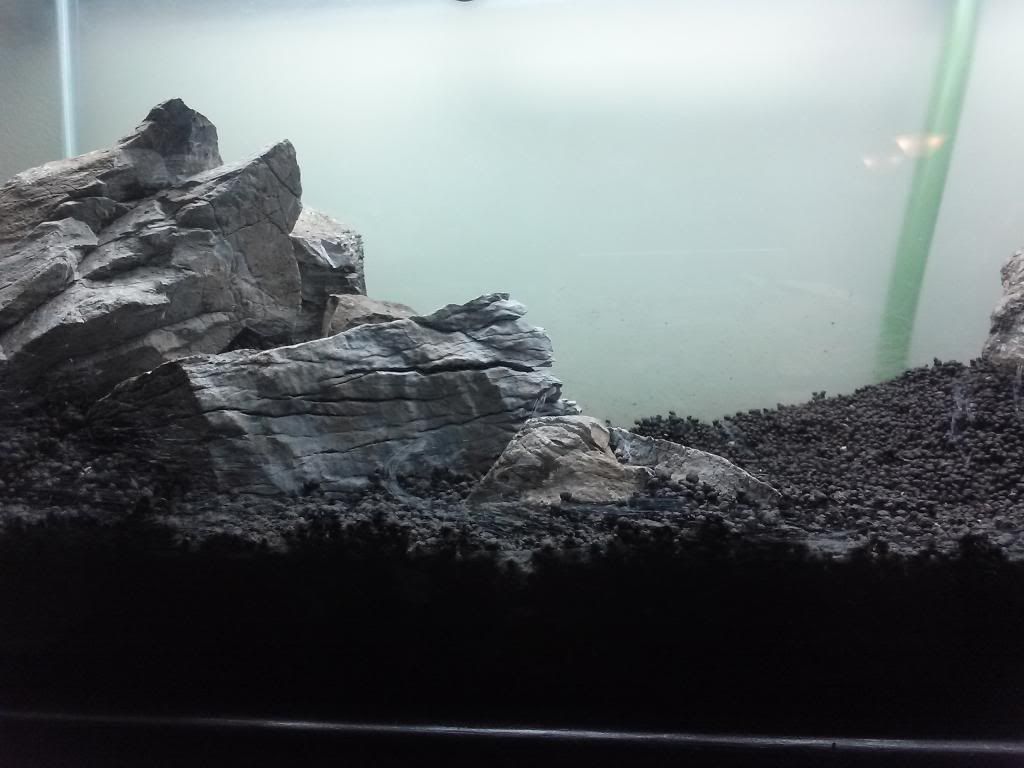 Sooo close to what I wanted just missing something.
I added a thrird set of rocks on the left back and it made it look just right. This is the final choice after a week.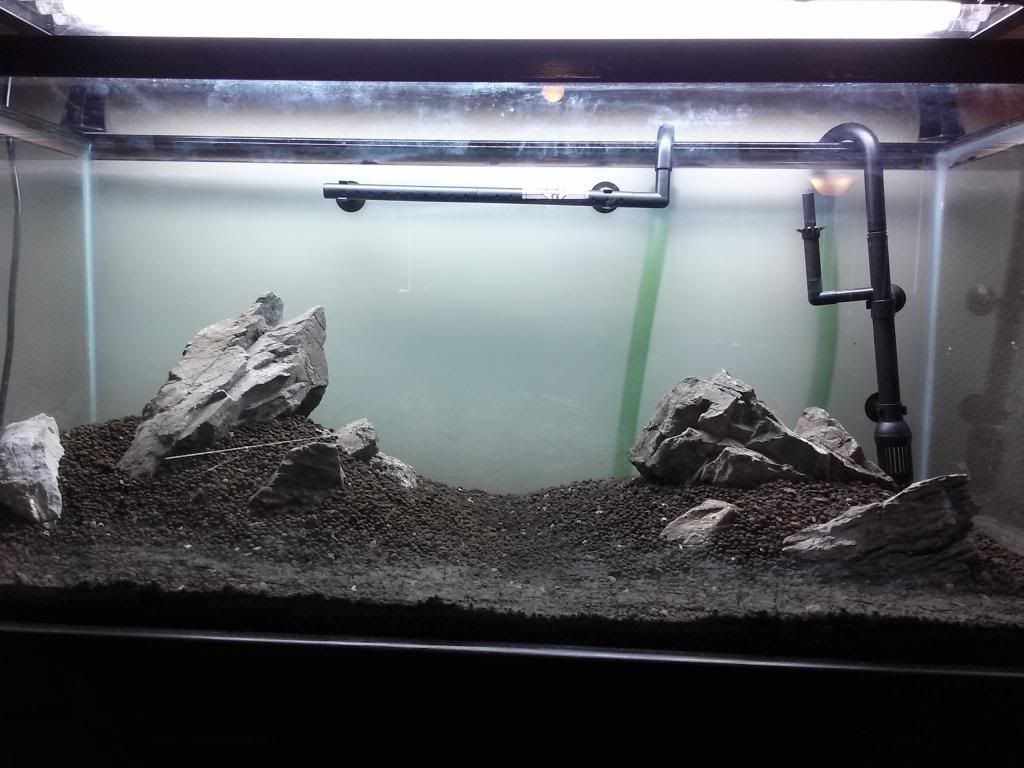 A little paint from happi to give me inspiration.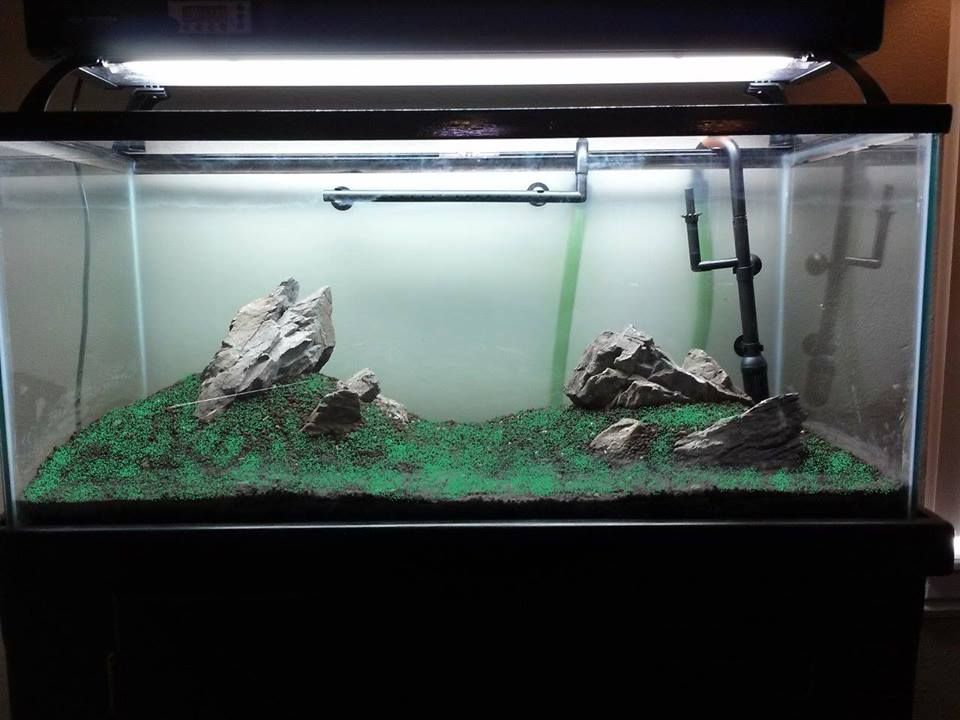 I drove all over salt lake city to only find one pot of half melted hc. :icon_cry:
two years ago it was everywhere. I'm not sure whats up with that but one pot sure isn't enough so i had to really break it up.
And planted haha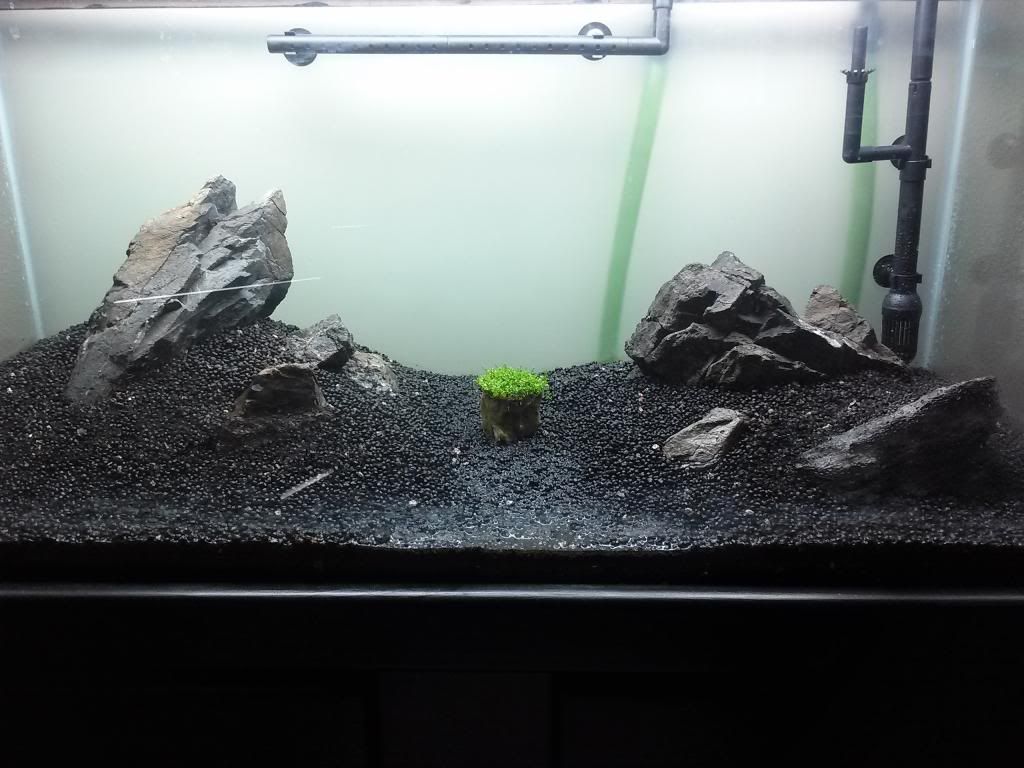 Ok getting serious took me 3 hours to split plant etc. I hate rock wool!!!!
Soaked the tank, Then i put in a siphon for excess moisture.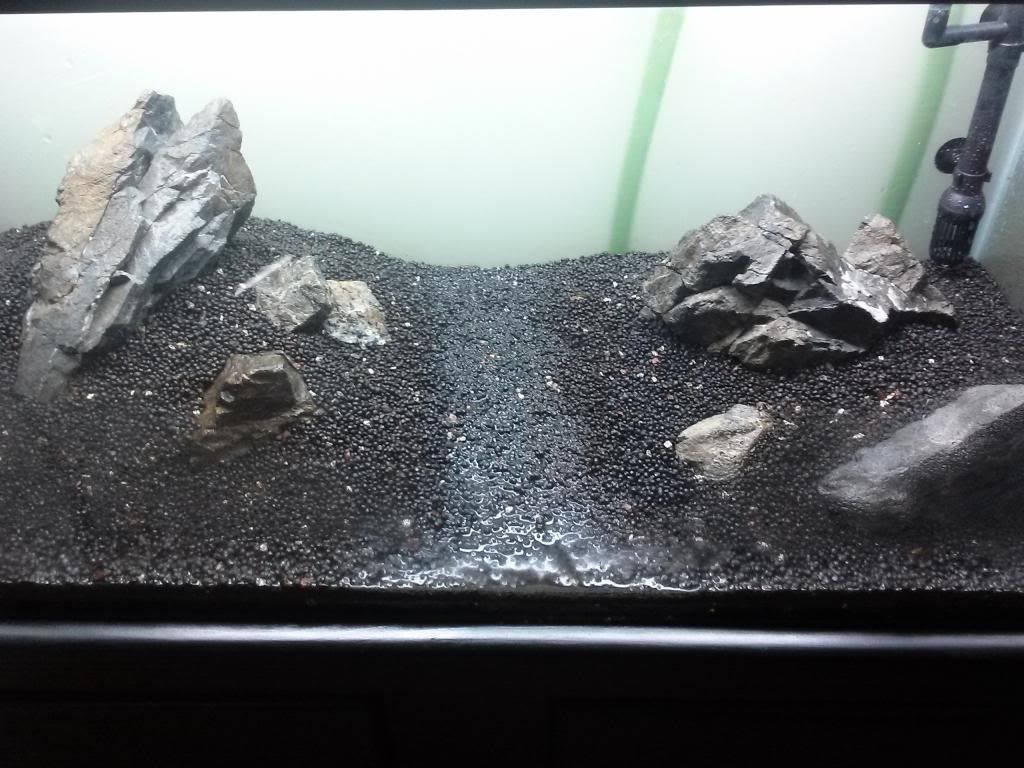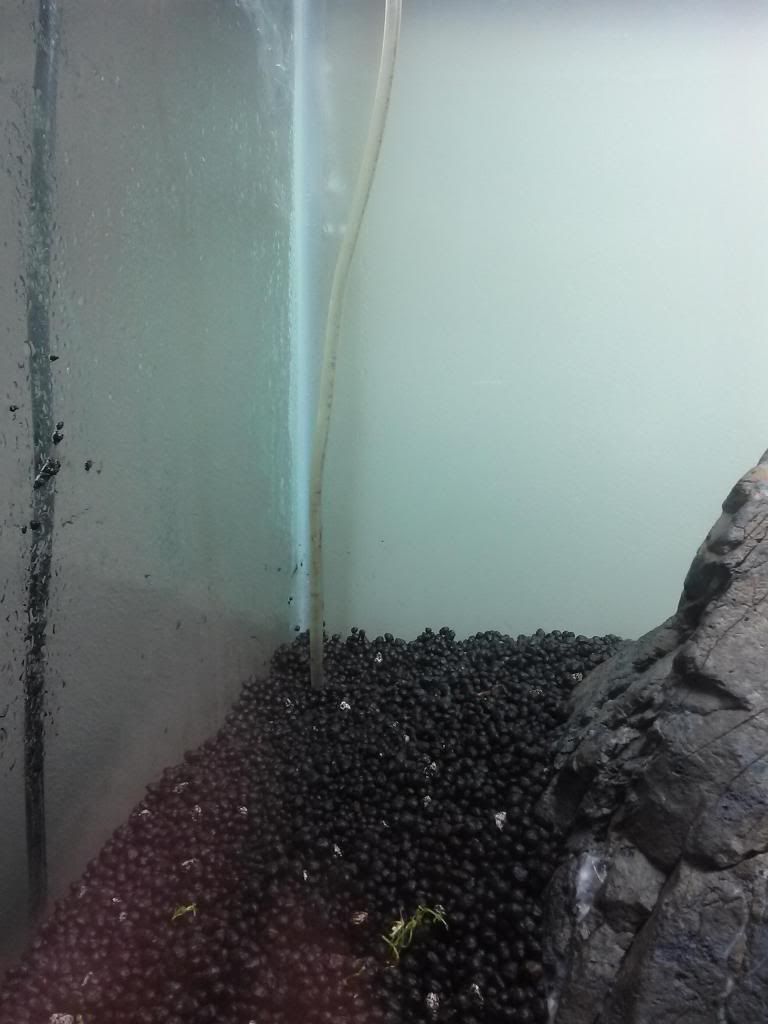 And here you go hc checkerboard pattern.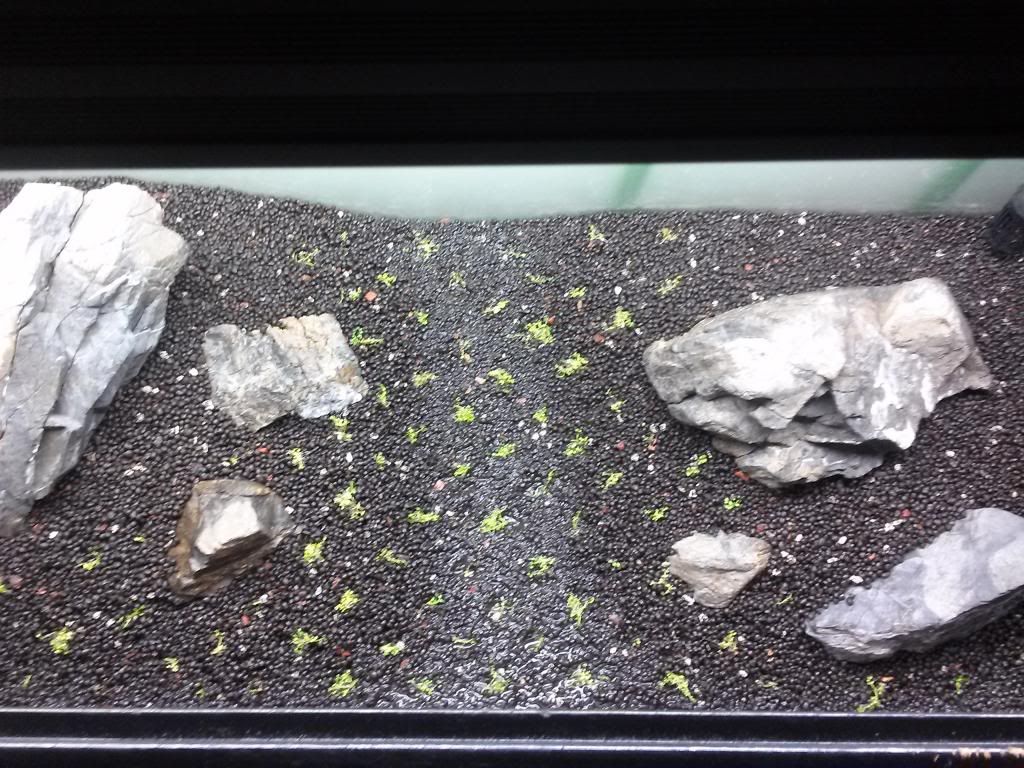 Then I added the HM between the rocks Finished!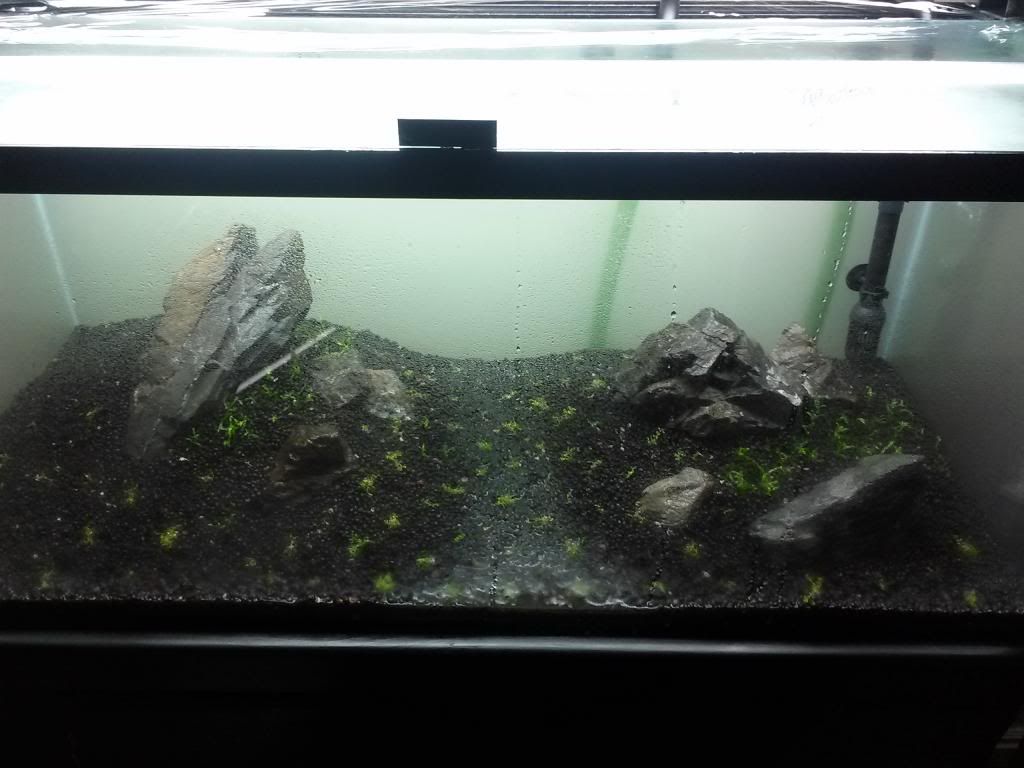 Enjoy Updates coming weekly...