So I have been playing with this tank for awhile now and finally have it at a place where I am happy (kinda...). Tom Barr sent me some beautiful Manzanita that fits perfectly into the tank and looks amazing! Now I just need to go about getting some more plants to fill it out... Any suggestions?
Aquarium is inhabited by the messiest eater of all time that goes by the name of Baby-Eater (my wife named him for his habit of eating baby shrimp). He is a Serrasalmus Sanchezi "Ruby Red" (Ruby Red Spilo). No tank mates other then a breeding colony of RCS that act as his permanent food source (they breed faster then he can eat them).
I definitely would love some suggestions for some tall, mid ground, and shorter plants.
Thanks for your time and I look forward to your responses!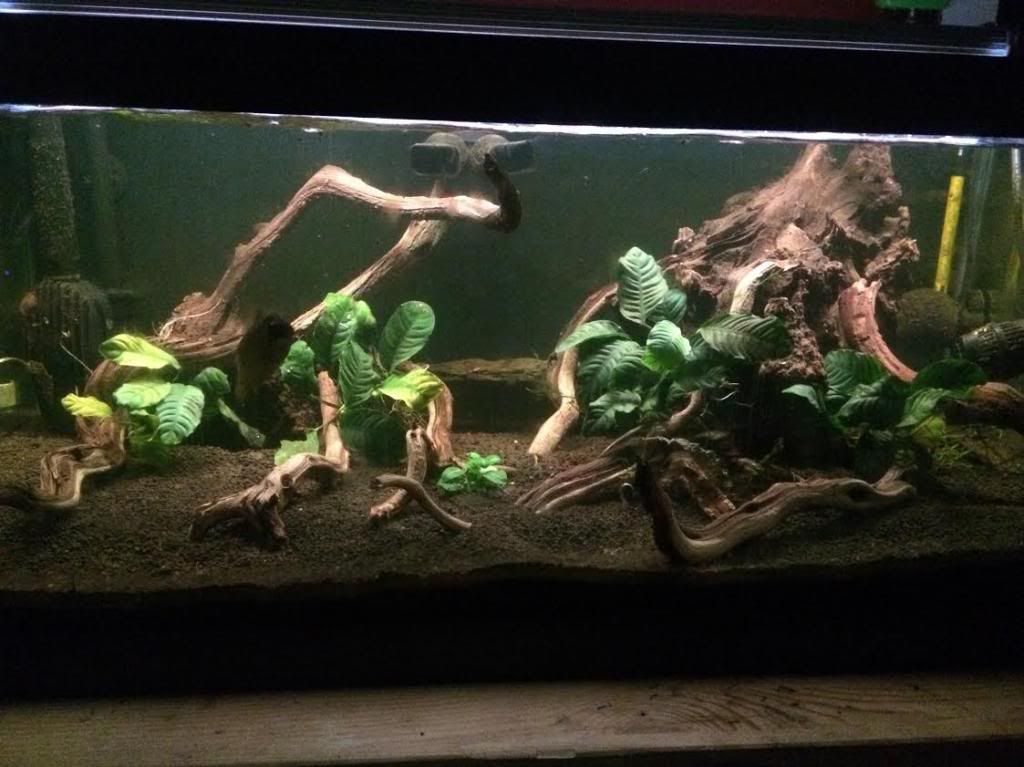 Some pictures of Baby-Eater doing his thing which is mostly swimming, eating, or attacking anything I put into the tank, including my hands, which is why I now use large tongs to scape... (old scape can be seen in these pictures)
After a meal of frozen shrimp: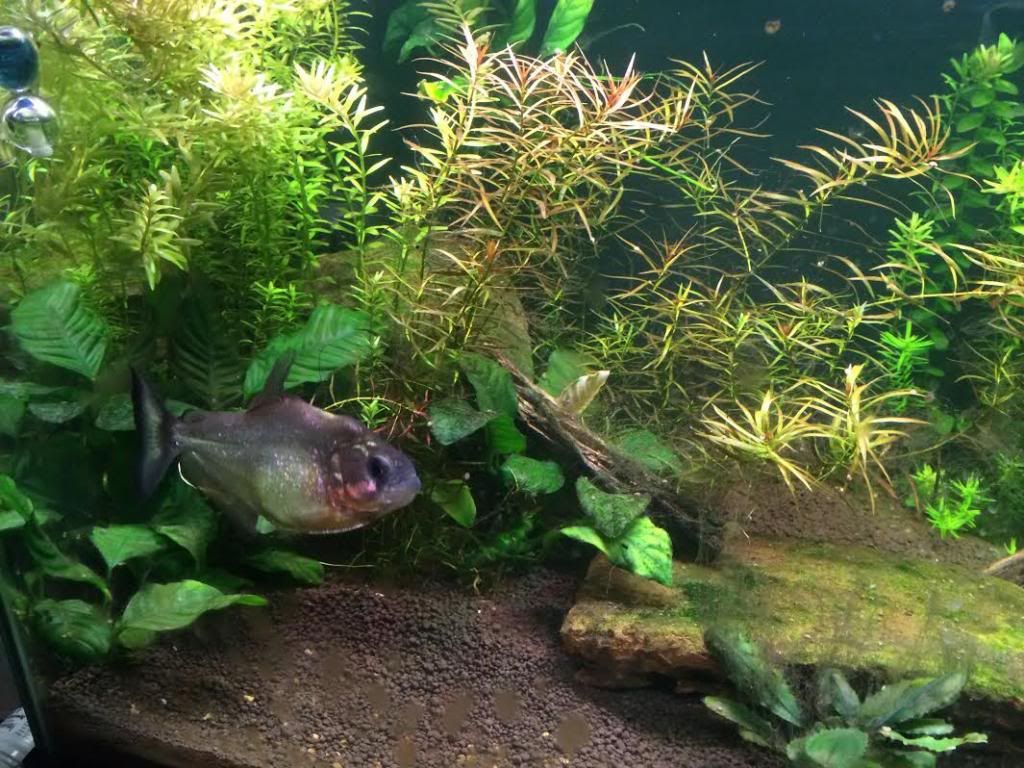 Patrolling his territory: