Discussion Starter
•
#1
•
Kinda copied from the tank journal, as I feel I can get better help specific to what I need here.
I have had this tank set up for several years now. I lowered the water level several months back but of course its pretty bare right now. I do have some planters coming soon for plants. I do have several questions.
1- This tank houses macrostoma, so a lid is a necessity. Is there any Borneo native plants that would do well in the planters and not get massively huge?
2- I want to give the illusion of a river bank of course, how does it look having the planters on the back and across part of one side? Would it also hide my intake?
3- Buces. I see they grow natively on rocks. Will the be ok on wood? I suppose for the most authentic look I would need to go rock.
4- Plants. What other plants would work well? I am OK with simple and few species. So far I have Java fern, Barclaya Longefolia, some moss of unknown types and wisteria. I do have to pull the wisteria, its basically there as a way to help the water parameters.
Here is a few photos of the setup as of right now. I may change the wood but I really love it.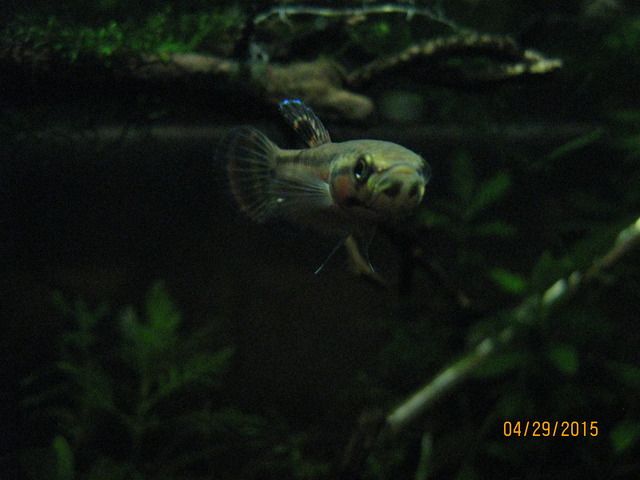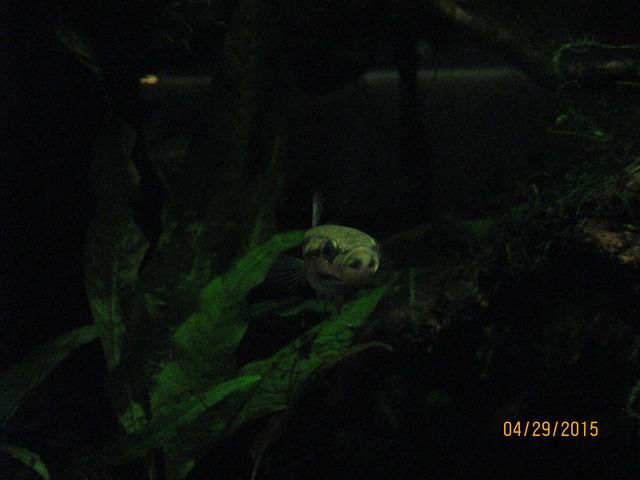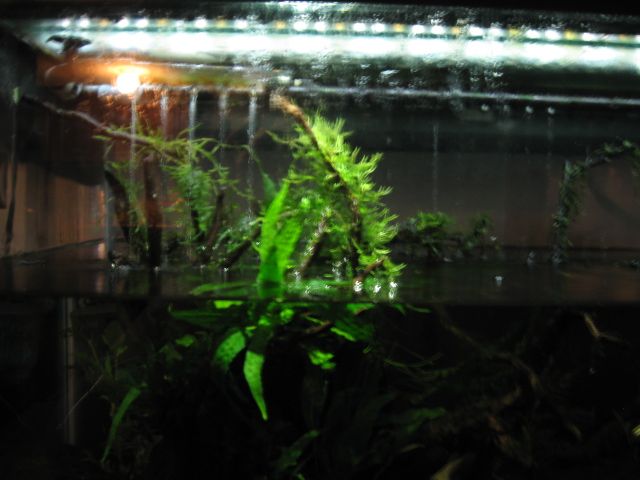 This is my return from the filter
It is so nice to watch. Once my money gets less tight I will be adding more rocks and such to help it look more like their home. They are wild caught so its the least I could do for them.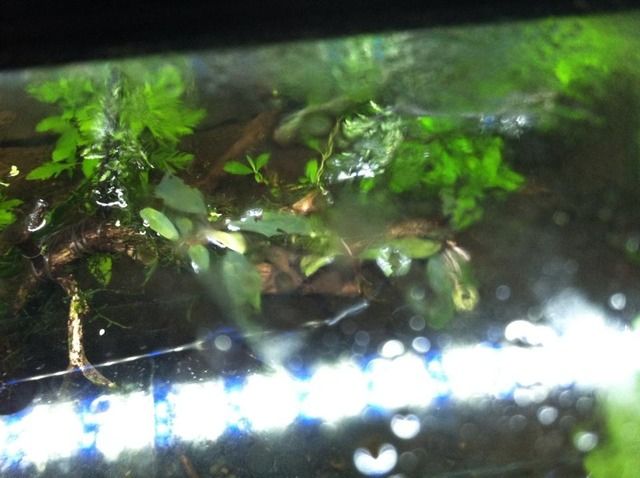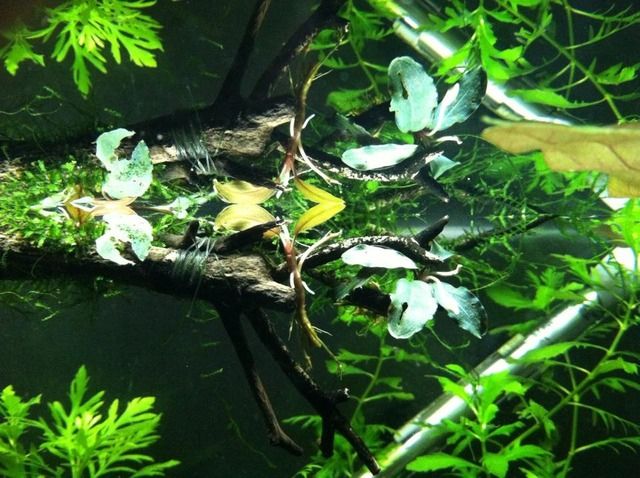 Many thanks to Bartohog! I still need to properly anchor them but for now they seem to be OK right there. A little close to the surface but they should do fine. '
Also just because I adore this photo