Well I lied. Opened it last night. But we have fish!
Uv... check
Filter.... check. There's 6 foam pads in there, and 6 bags with 500 bio balls in them. Though by the sound of the pump, it's going to be replaced this year. It's whining and not from low water levels.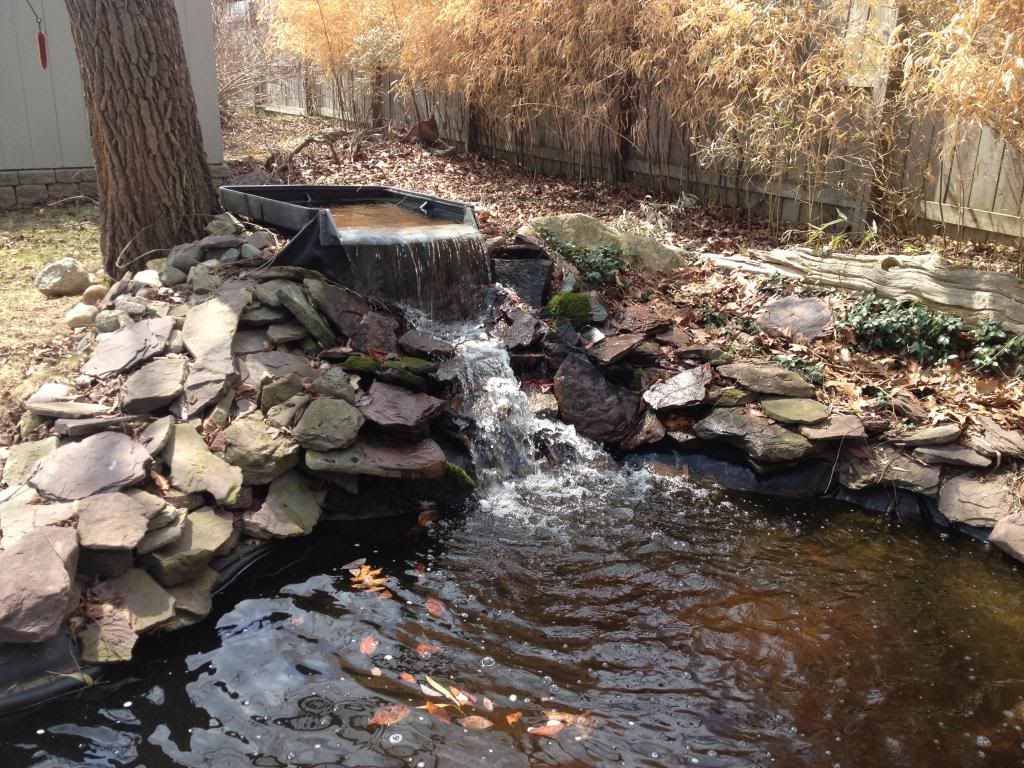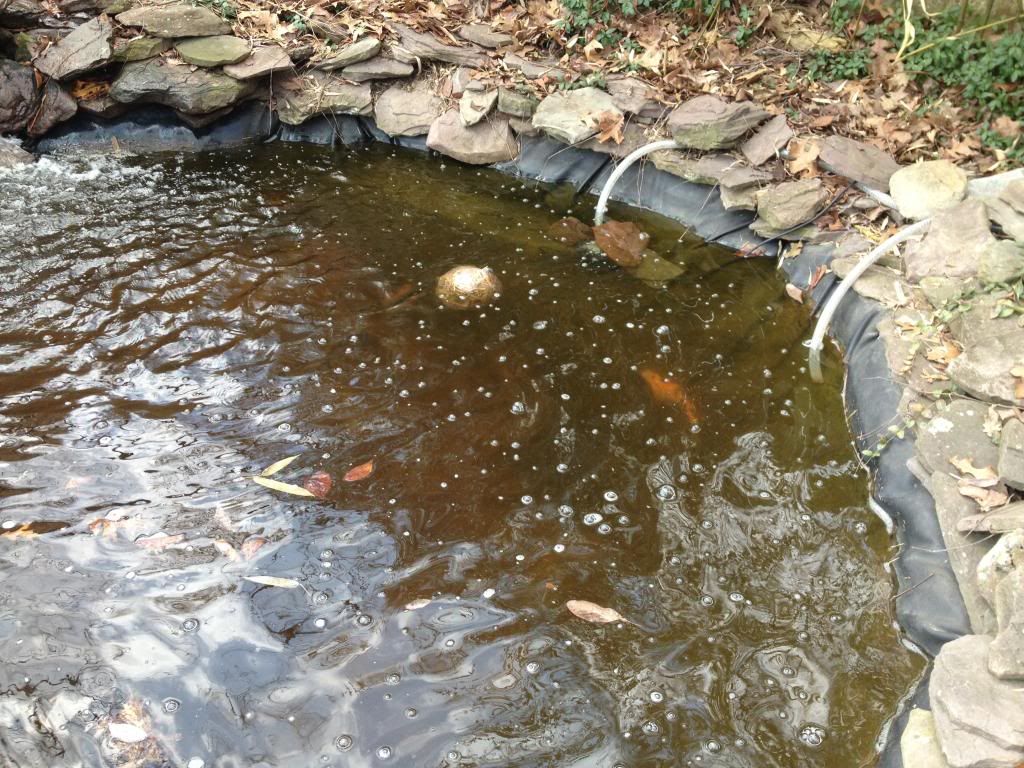 Barley balls are in. Haven't sunk yet, but they help a LOT when it comes to keeping algae from growing and also in a few weeks should help clear up the water dramatically. Started to fish out most of the leaves, but once the weather and the water warms up will start to work on the pond more.
And hey look fish. No food yet though. Water is a chilly 50 degrees. Once it consistently stays above 55, they start to get fed. Still getting pretty cold at night, so should be another 2 weeks or so until they get food. We have 7 full grown Koi and added 3 babies in last summer. Also got lots of Pool Comets, some have bred with Koi, so we have Koi colored Comets, and there's a goldfish in there too.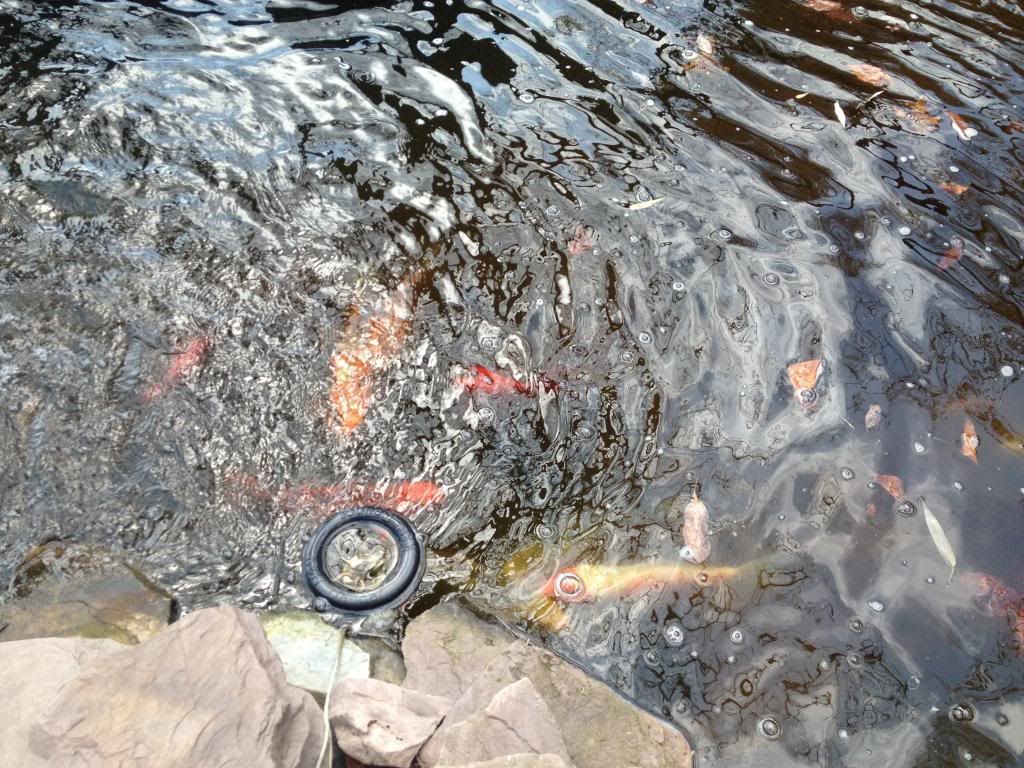 And the whole pond. It's 5.5 feet deep to help with the Michigan winters. No idea on the gallonage. Haven't done the math in a long time.
As the plants grow back in, vines cover the waterfall's black sides, and the Bamboo goes nuts. It's like vietnam, but can't control the bamboo for the most part. Started with 3 plants a few years ago. We have a handful of plants sitting inside that survived the winter, waiting to go into the pond when the water temperature stabilizes.
This year we are going to use old liner we have, and extend the pond on the bottom left side to start growing more plants local to Michigan so they can survive outdoors. We do have two shelfs on opposite sides of the pond that we want to start utilizing as well. Still have the bubbler and heater in (keeps a ventilation hole in the ice during the winter), though we will be removing that later today. Will be updating this as the pond clears up and the plants around it come back in. We are working on a new bridge that goes across the middle. Our old one I wouldn't trust a cat to stand on.
Anyway, there ya go..... Ponds been established for 8 years this summer. Much better at ponds then planted fish tanks lol.