Hi all,
I'm Richard, I've long been into planted tanks, but haven't had a tank setup for a while. I've also been a real user of the 'ghetto'-tech planted tank ranging from DIY CO2, al foil reflectors and random DIY ferts... I've always had a few tanks:
2ftX18inch wide breeder, back in 1999 when planted aquaria in the west was still a mystery and the thought was that phosphates and nitrogen was BAD NEWS!
http://img.photobucket.com/albums/v47/nornicle/tank2.jpg
4ft standard, back in 2000 when i only had one light and no fertilsation and no substrate
http://img.photobucket.com/albums/v47/nornicle/planttank.jpg
6X2.5X2.5 some of you might remember this tank
fish/ many plants/ much advice supplied by Slippery little suckers
It grew from this:
to this

Bigger picture in the link:
http://img.photobucket.com/albums/v47/nornicle/plants/fish1.jpg
Now I stumbled on a sweet deal from an old friend of mine, so it's time to go high tech (with some help from ADA)
The setup will be as follows:
Lighting: 96watt 6700k CF.
Fertilisation: probably dry dosing
Substrate: FULL ADA (!) Aquasoil, Powersand and 5 substrate powders.
Co2: Dupla 750gram bottle, Dupla Delta regulator, Dupla Magnetic Solenoid
,Looking for a bubble counter, with dupla diffuser leading to be reacted in the filter chamber
Heating: Looking at getting a Hydor ETH inline 300 watt
Filtration: Eheim 2217 with Cal Aqua Lab Lily pipes (sweet!!)
Here are some pics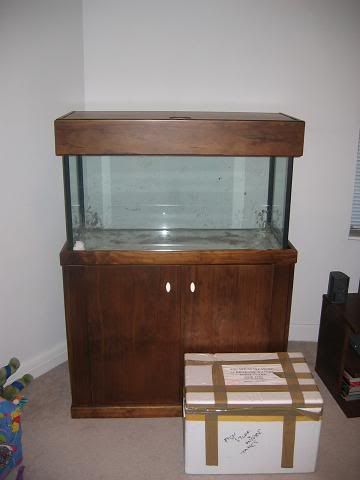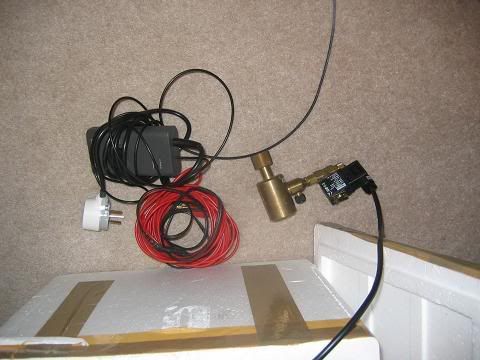 I made a trip down to Slipper Little Suckers, they are a fantastic store supporting a fantastic hobby and best of all stocking ADA stuff.
Anyway picked up 2 bags of aquasoil (hope its enough!), a bag of powersand and some powders.
pictures soon!