Here's my new 3gal Aphyosemion australe tank. It was designed to be like the bank of a forest stream with tree roots overhanging. I found the roots in the garden, and they have been prepared for aquarium use (soaking, boiling), and there is also a piece of bought bogwood in there.
I've got Anubias nana "petite" (I think), Java moss, Downoi, an unknown cryptocoryne, and another unknown plant at the back. The moss and anubias have been tied down with cotton for now. I might get some floating plants at a later stage.
Substrate is laterite clay topped with silver sand. Lighting is 11w compact T5, and the filter is an Azoo palm filter.
The fish I chose for this tank are a pair of small, non-annual killifish, the Aphyosemion australe: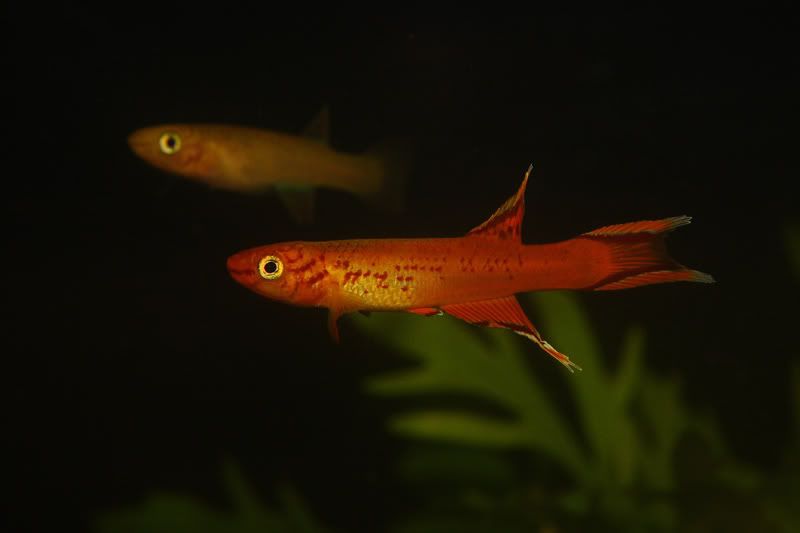 Right, now for the tank pics:
Front on
At an angle
The male
Thanks for looking. I am always up for suggestions, comments, and criticisms. :smile:
Tom