Discussion Starter
·
#1
·
Hi all
This is my 3gallon nano that i had set up a few years ago but stripped it down after it turning into a mess when i went on holiday.
Thought it was about time i set it back up again but proply and make it look alot nicer.
Tank - 16inch X 8inch X 8inch
Substrate - JBL Aquabasis plus
Gravel - 3mm natural gravel
Lighting - 60W desk lamp (might upgrade to something better soon)
Plants - non yet but will be putting HC in there and Rotala wallachii.
Shrimp - Cherrys
C02 - will be added when i can be botherd to make 1 lol
1cm (about) of Aquabasis added then flattened out.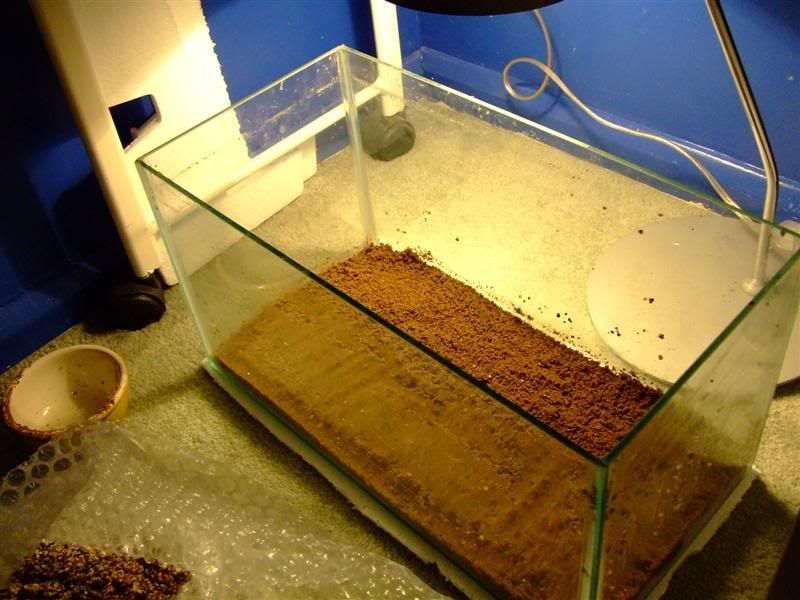 1cm (about) of Gravel added ontop of the aquabasis
Tank filled with water
Looks abit crap at the moment but hopefully it will come on well.
What do you think?
Thanks.
Nick.