Quick info,
Here's is just a demo of my future shrimps rack plan. Hope I would learn many things from this tank. Please note that this is my first attempt keeping these little guys, so if you see whatever I'm doing wrong, please let me know. Thanks first.
Here's the plan: I put this tank in my bedroom, so I want something that looks ok but not a planted tank because this is for shrimps.

Day 1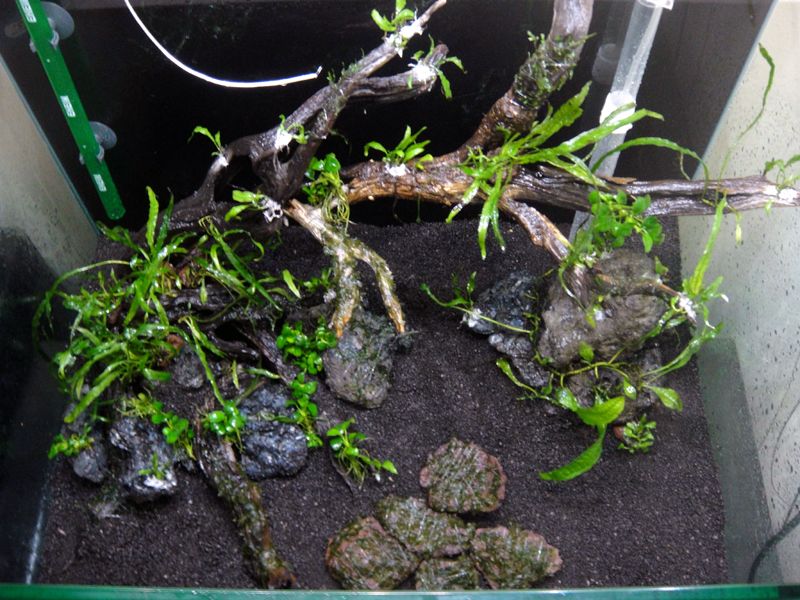 Water parameters: Air pump is on 24/24.
-pH: 6.3 (after 12h running air pump)
-gH: 0
-kH: 0
-TDS: 55
-Temp: 20-22
-NO3: waiting for test kit.
-Lighting: 10-12h
-Co2: running solenoid a little more than 1bps with light
Equipments:
here's my first tank and everything I'm using is based on people that have great shrimps tank setup from all over the world.
- Tank:
Mr Aqua 33g rimless tank.
- Filter:
Eheim 2217 and UGF run by air pump, quite not sure about bio sponge filter, looks ugly to me.
- Substrate:
around 14l ADA new Amazonia over 1 layer of small red java rock.
- Substrate additive:
ADA bacter 100, ADA clear super, Mosura Old Sea Mud Powder, Mosura BT-9.
- Lighting system:
DIY 12x3w cree xp-g cool white and 4 cree blue moon light.
- CO2:
around more than 1 bps, I know crystal shrimps don't like CO2, I use this to let my moss, ferns grow as fast as possible before I'm done with cycle. After that, I will lower the CO2 amount less than enough for the plants.
Plants:
fissident, java ferns, peacock moss, moss ball, needle java fern, some rare crypt and some Buces. Those plants don't require much care but they are still nice and are perfectly for shrimps setup.
....
I wanted a 30x17x14 tank but don't wanna pay extra money to custom built it, so I decided to go with Mr Aqua 24x17x17 33g tank
The good thing is I'm living 3 blocks from Marine Depot, so I don't have to pay or waiting for shipping. the bad new is the tank I want is out of stock, and I have to wait for 2 more weeks.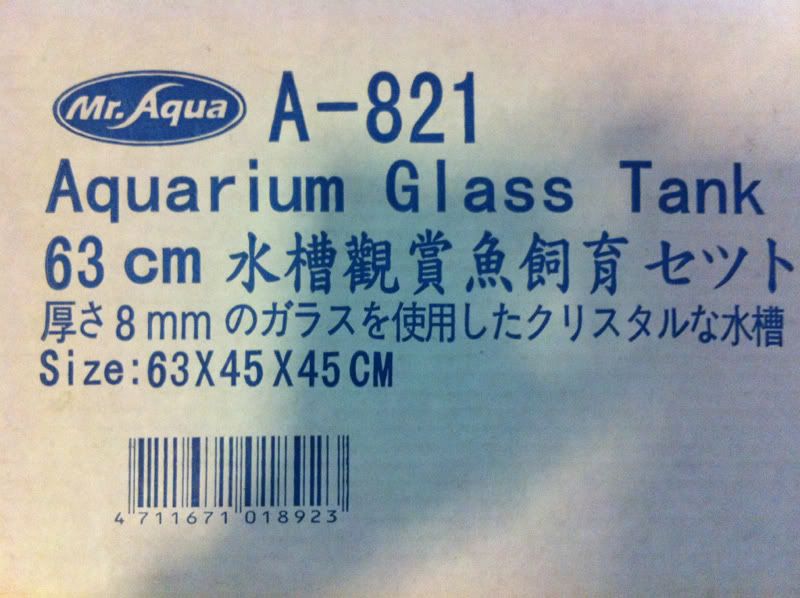 Got the Eheim 2217 from MD too.
I ordered 2 9l new ADA bags with some ADA bacter 100, clear super and also 2 bottles of bacter ball and some ADA bee shrimp food. Crystal shrimp like to EAT ADA aquasoil and bacter ball, so I bought 2 of them.
I know many peoples will think I'm crazy on spending money buying them but I just do what I've heard from other high grade shrimp breeders and I just wanna give my shrimp the best playground. BTW, I can use those for my future setup also.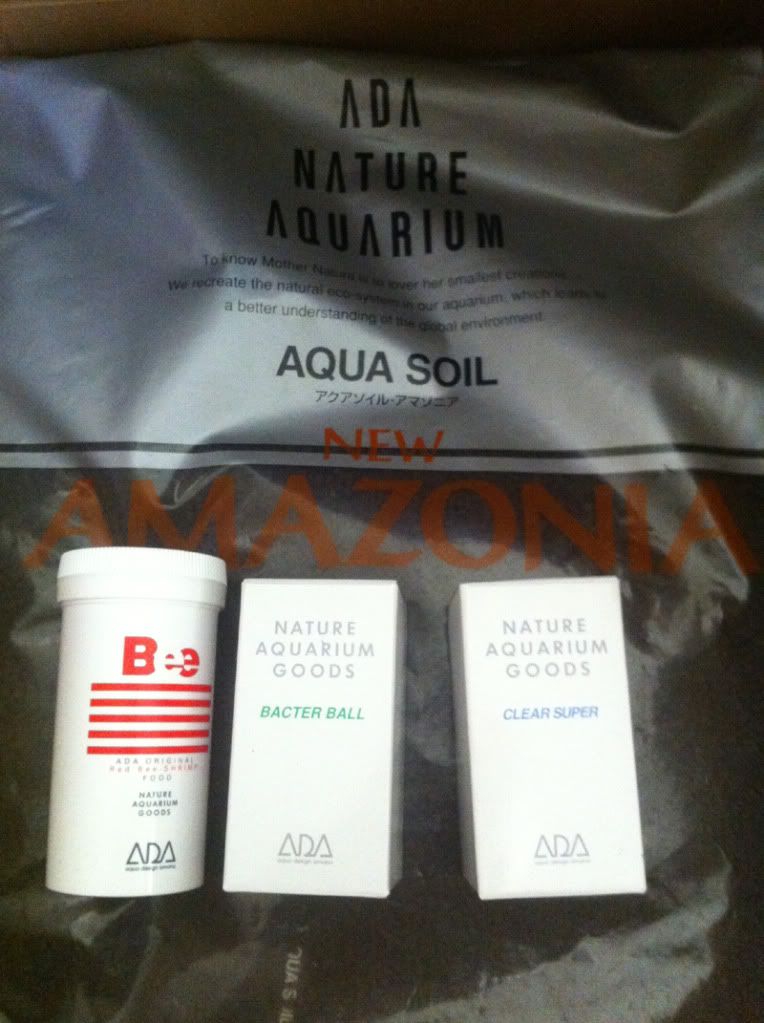 Here's the tank with UGF I got from 3bay
That's it for now, still waiting for my shrimp foods and water conditioners and other stuff.