Discussion Starter
·
#1
·
As some of you may know, my betta died on the floor the other day and I was left with an empty 3.5g.
I have some leftover aquasoil (ADA) so it is really a no brainer that I should start a planted nano tank.
Some pics:
Simple scaping of soil and gravel.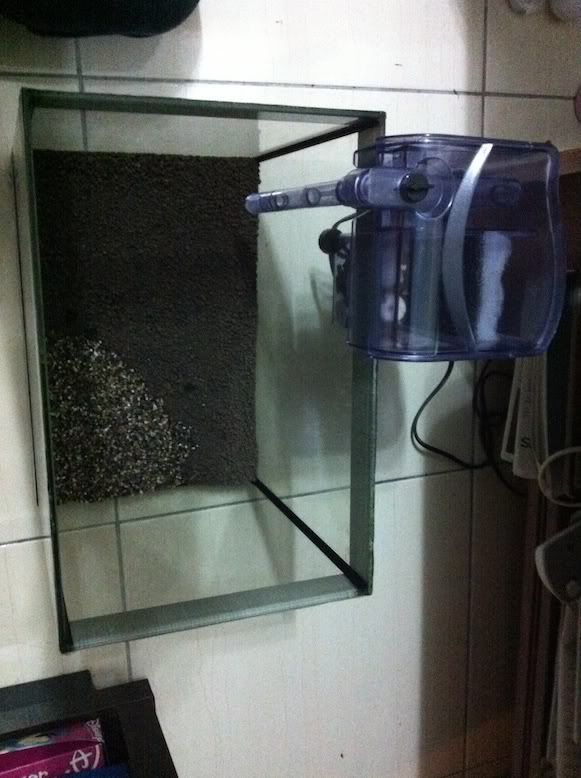 Hob filter (some carbon, media, mechanical and bio filter) - overkill?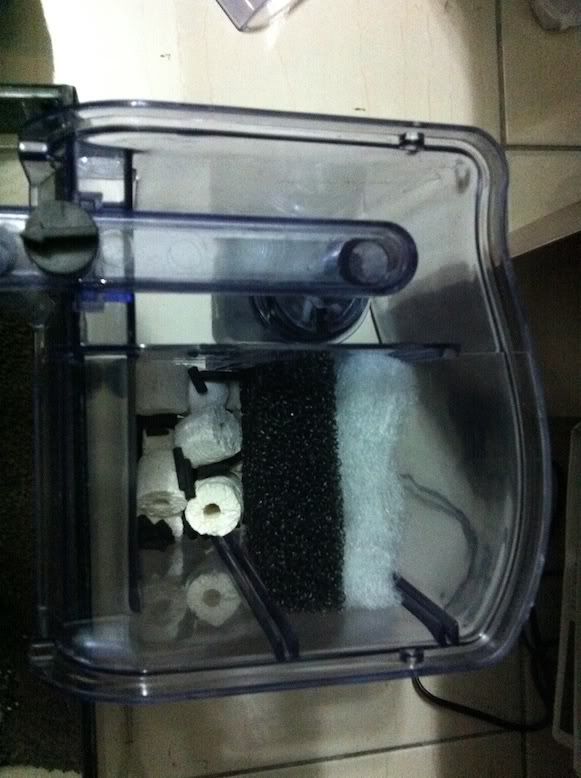 Cycling starts!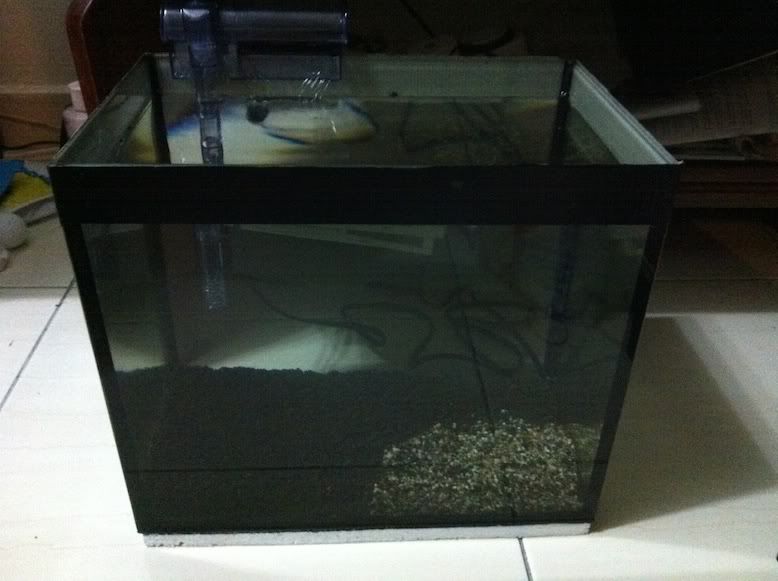 I'd be adding some bio filter from my establish tank to speed up the cycling later (after i post this thread).
I already have some plants in my 10g, that I plan to transfer to this tank when the cycle is complete. I have a small java fern, some christmas moss and also bacopas.
So... I am still contemplating who shall live in this nano tank. Either,
1. 10 shrimps - red crystal shrimps + some amanos
2. guppies.
What do you think?