Discussion Starter
·
#1
·
Hello! I was going to make a nice planted tank in 2g tank with no other fish in it, but then my fish got into fights in my 55g and so I had to take out my betta (whom I love to pieces). I now need a nice aquascape without all the high tech stuff!
Here are some pictures of the tank currently:
Without Flash: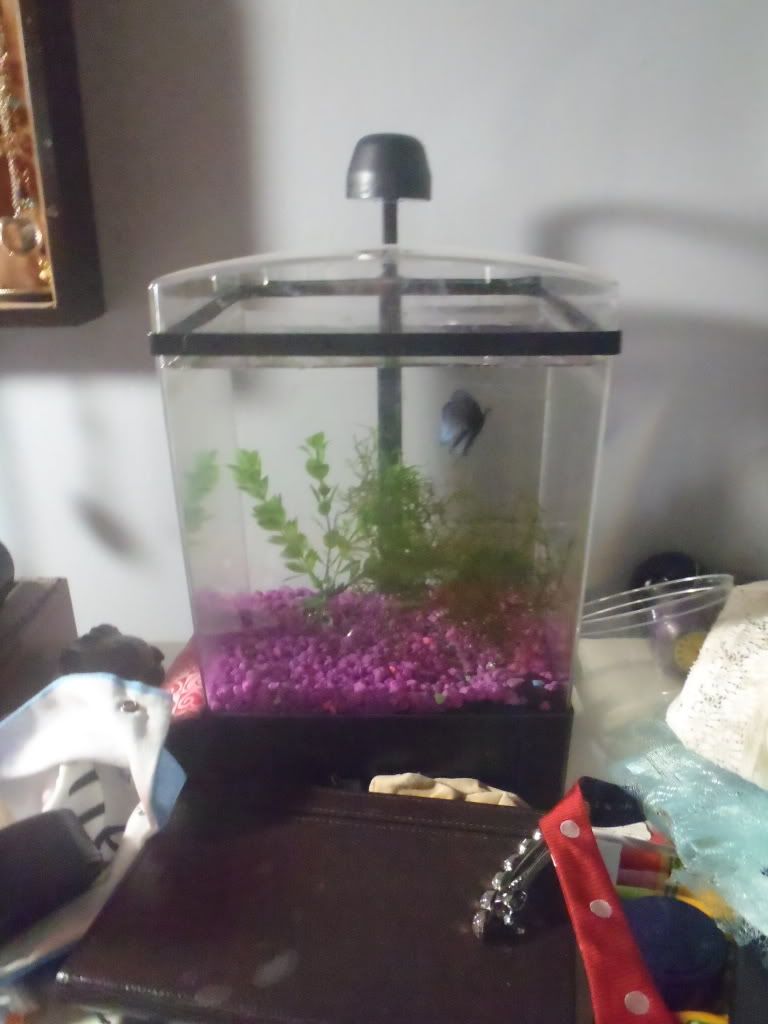 With Flash: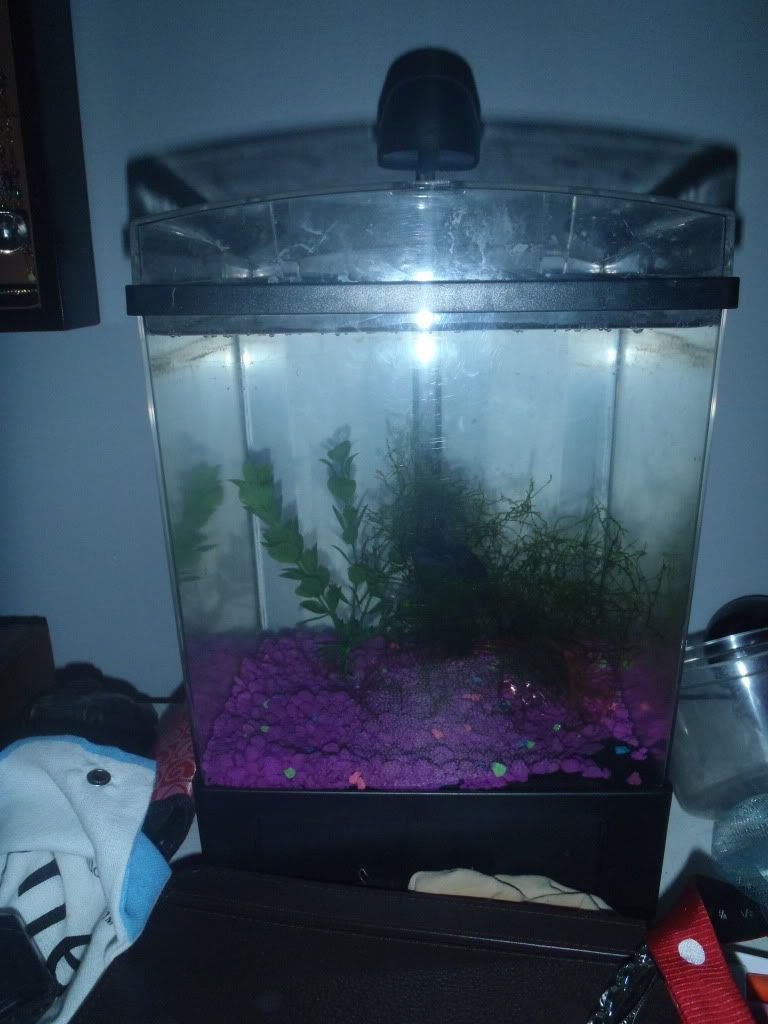 As you can see I just have 1 fake plant and a glob of java moss. I have some sand that I can put in there, I just need to wash it out. Is sand a good substance for plants? I'm getting a new light as well, since the one there is crap. I'm thinking a 13w 6500K. I have a few extra lying around, but do I need to cut back on wattage? I can buy a new one if need be.
Now what kind of plants can I put in there? I'm thinking anubais nana, maybe dwarf hairgrass or something like that and another thing or two, but I don't know what. Any and all help is appreciated!!! Thanks!