Hello i been a long term hobbyist keeping tanks for over 10 years. I have been working on this low tech Anubias/Java fern tank for about the last 4 months or so. Its still a work in progress as i have not gathered all the anubias petite i would like for the foreground. I need approximately 25-30 more to fill the foreground in a compact manner. If anyone knows of good places to get some anubias petites please do share.
Here are a couple of views of the tank.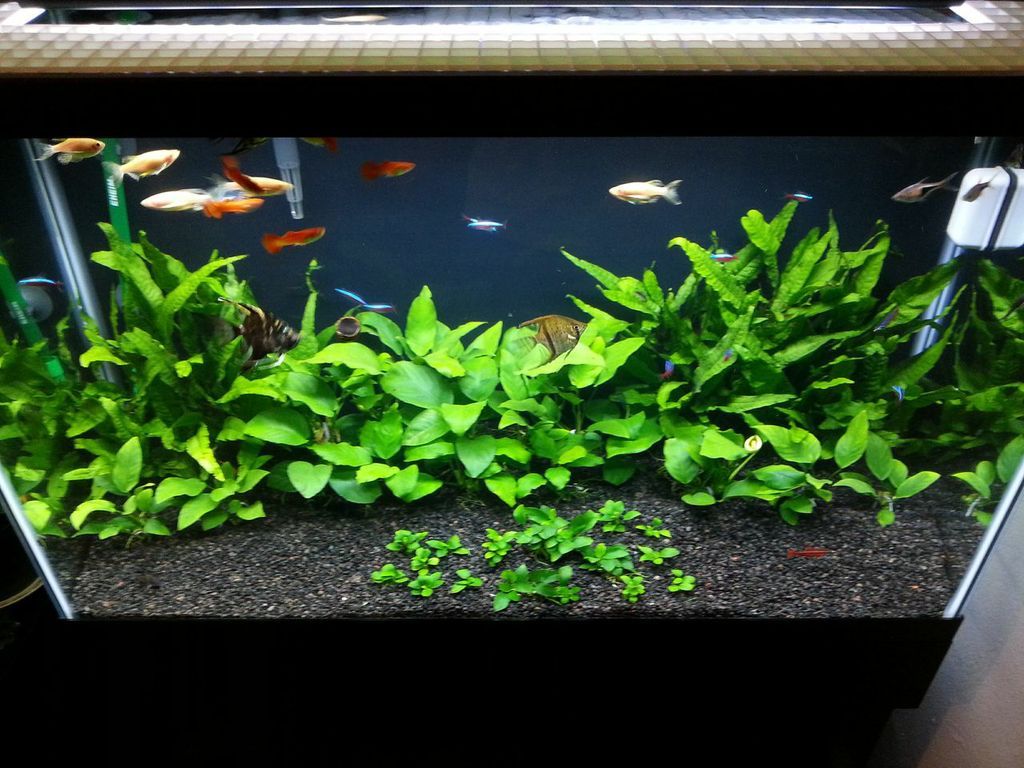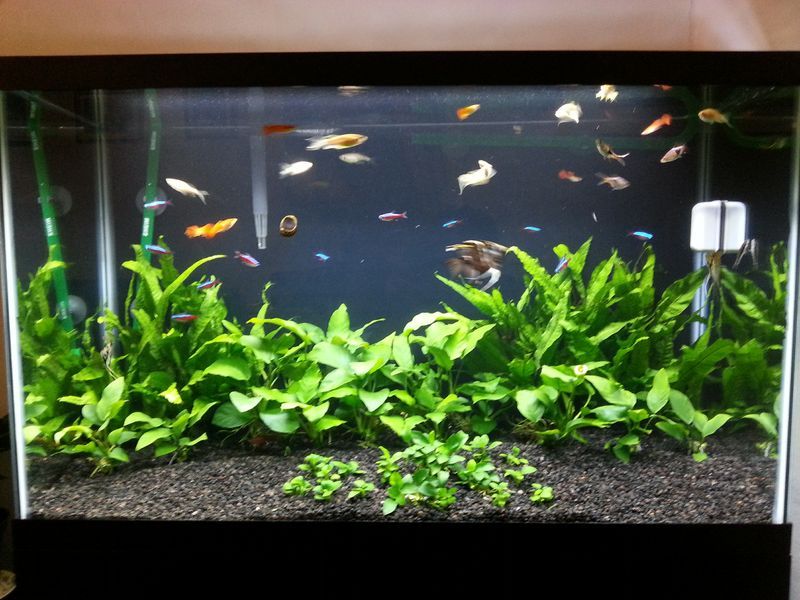 Additional Tank details:
Filtration
- Eheim classic 2215-37 + Aquaclear 30
Lighting
- Current USA satellite LED plus and Current USA single ramp time (Sunrise begins at 11:30am and sunset begins at 10:30pm)
Feeding
- Elos sv.B pellet, Elos Spirulina plus pellet, Omega One Super color flakes, Hikari Mini Algae Wafers, Hikari Frozen brine shrimp, Hikari frozen spirulina Brine shrimp, Hikari Frozen bloodworms (twice a week flakes and pellets are supplemented with vita-chem for more vitamins prior to the weeks water change).
Fertilization
- Flourish excel, Flourish iron, Flourish trace, Flourish Comprehensive supplements, Microbe-lift bloom and grow.
Water changes
- 30% on Tuesday and 50% on Fridays along with Seachem Prime.